Infrastructure Minister Shane Jones says a more centralised approach is needed to address New Zealand's infrastructure deficit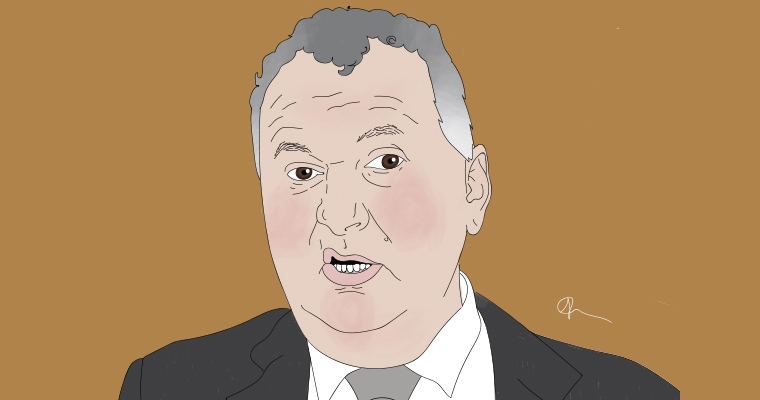 Infrastructure Minister Shane Jones says a trip to Singapore and Hong Kong earlier this year highlighted for him how important the Government's planned New Zealand Infrastructure Commission is to addressing an infrastructure deficit.
Jones was part of a delegation of public and private sector representatives who travelled to Singapore and Hong Kong in March. The two week trip, which was led by think tank Infrastructure New Zealand, was to investigate how the cities, regions and nations managed their economic growth and development.
Jones says the trip was an eye opening experience and the greater use of central planning and the larger role of the state were key features in all the cities and territories they visited.
He says the subsequent Infrastructure New Zealand report (National Development: Insights from Asia) makes for interesting reading, but trying to make the models of South East Asia fit a western democracy like ours won't work.
"It would never fit the ethos of New Zealand," he says.
Food for thought
But Jones says there are some things New Zealand could learn from. He says until the 1980s we had a more top down approach to public infrastructure and economic development. And while he's not calling for a return to the worst excesses of Think Big, he says he thinks the country's infrastructure deficit has been exacerbated by the market led approach we've followed since. Jones says much of our planning at a national level is sadly lacking.
"What I like about the Infrastructure New Zealand report is it sends a message to the politicians about bringing back more authority to the centre. We need to deal with our systemic infrastructure problems with a central agency," Jones says.
"We didn't develop our infrastructure in New Zealand waiting for the ghost of Adam Smith."
And he says the government's proposed New Zealand Infrastructure Commission - Te Waihanga - is key to that.
"The commission will be a central body that can help with a lot of that national planning," Jones says. 
While Government ministers will still have the final say on public spending, the commission will have an independent board and the autonomy to provide robust, impartial advice on infrastructure projects.
In May Jones unveiled the Government's Infrastructure Pipeline which was developed by Treasury and will eventually be administered by the Infrastructure Commission.
It outlines 174 major public projects with an estimated value of $6.1 billion planned by the Ministry of Education, Ministry of Health, New Zealand Transport Agency (NZTA), the New Zealand Defence Force and the Department of Corrections.
Jones says it shines a light on the big capital project the Government has in the works over the next five years and will not only give industry much needed certainty, but also help inform the Infrastructure Commission's thinking as it develops a 30-year strategy to reverse New Zealand's infrastructure deficit. The pipeline is currently a prototype, but it will eventually be expanded to include all central government agencies, local government, and, in time, private sector projects.
Insights from Asia
Infrastructure New Zealand's report was released last month. It makes for sobering reading and states:
"After a decade as the "Rock Star Economy", New Zealand remains on the same economic trajectory it has for three decades. We're not closing the gap with successful OECD economies like Australia and we've been overtaken by the new, dynamic economies of Asia.
"Singapore and Hong Kong incomes have long since surpassed New Zealand's. China is catching up fast. It's not just economic performance. Singapore was recently voted the best place in the world to raise children. Hong Kong residents have the highest life expectancy in the world.
"How have these countries done what they've done? How has China moved from a low to medium income country in less than a generation? How have Singapore and Hong Kong moved up and passed slow growth wealthy nations like New Zealand?"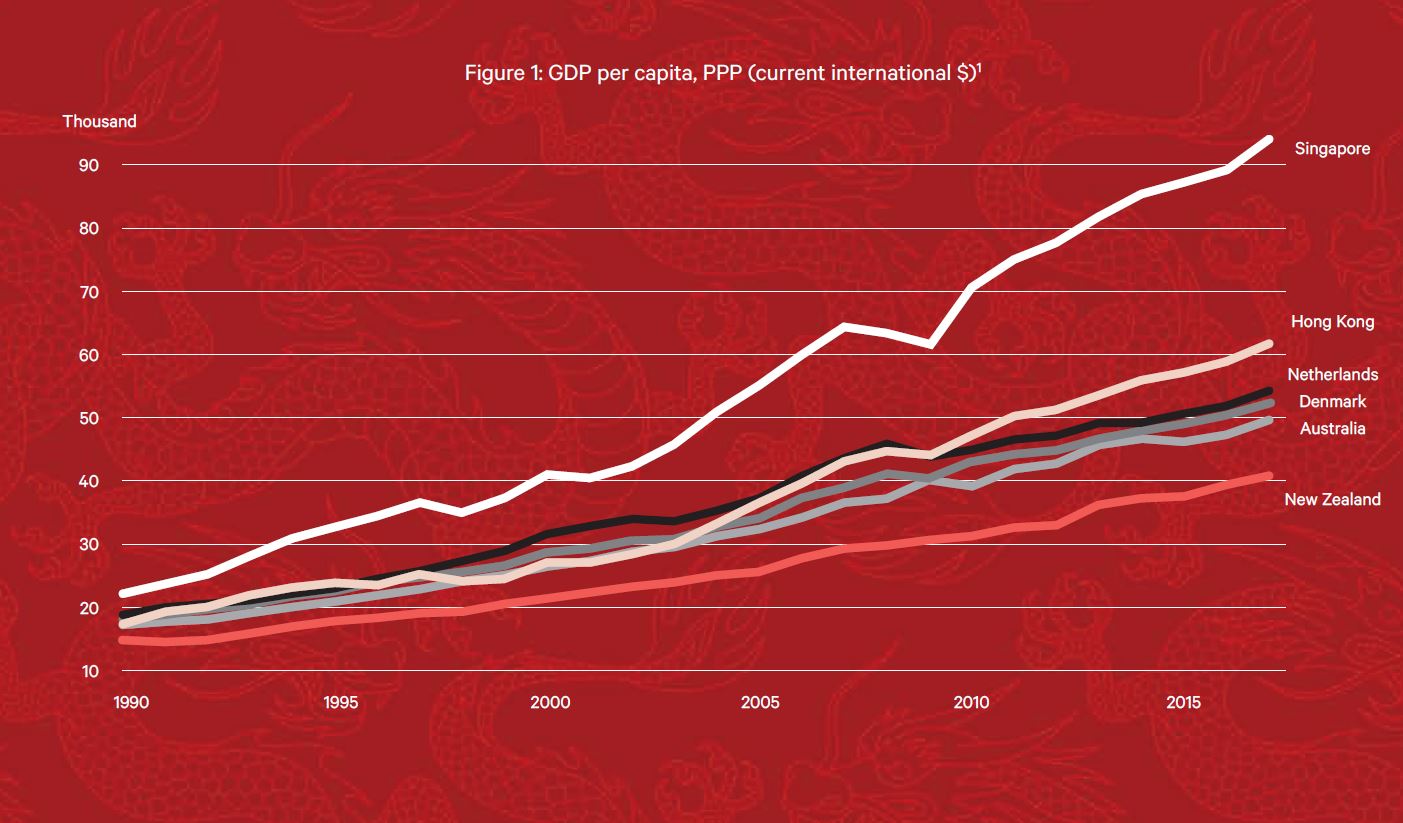 The report spells out the marked differences between New Zealand and Singapore, Hong Kong and China. With all three countries/territories using national strategic and spatial planning.
"Strategic spatial land use planning is nationalised. Central governments identify the economic, social and environmental priorities for national development. They translate these intangible outcomes into physical reality through a spatial plan for the country. From that plan the governments identify and sequence planning rules and projects which can be delivered. Each project must contribute to the plan. By this process, infrastructure and development become the platform for social and economic growth."
NZ's lack of national planning
And despite the fact all three countries/territories are hardly democratic and politically can't be compared with the western democracies we share more in common with (which is noted in the report), the report illustrates just how inefficient we are.
"New Zealand does not have a national development plan or framework. Instead, comprehensive powers relating to planning, funding and delivering national development are disaggregated and devolved."
It says priority is given to market-led development, individual civil liberties and property rights over national outcomes.
"The government sets the legal and regulatory framework to enable a functioning market economy and keeps a tight rein on public spending. This "Devolved Cost-Based Model" has successfully contained public spending and led to one of the lowest public net debt positions in the developed world. New Zealand's public institutions are the global benchmark and New Zealanders enjoy strong protections over their individual, community and property rights."
But it also highlights the model's limitations.
"The absence of a national plan means there is no mechanism to identify national priorities and translate these priorities into tangible projects or land use rules. Implementation is poor and integration of public services at the point of delivery is weak. Priority projects are tied to solving known problems, rather than enabling a national strategy. Planning horizons are short term. Urban planning is bottom up with little national guidance.
"Managing costs or "cutting the cloth to suit the purse" is prioritised over creating value or lifting productive capacity. Under this approach New Zealand has seen severe infrastructure underinvestment. New Zealand's cities have become the most congested for their size in the world. Water services in many locations fail to meet acceptable health or environmental standards. Public housing deficiency has left thousands of New Zealanders living on streets, in cars and in garages."
Seventeen recommendations
The report concludes with a list of 17 recommendations. They include shifting the focus of central Government from services to outcomes. This would see central Government creating a statutory plan, complete with national outcomes, objectives and priorities. But it wouldn't deal with the plan's implementation. The national plan would instead be delivered at a subnational, regional level.
The report recommends central Government taking on the role of monitoring and supporting the roll out of the plan, while the regions would in turn receive a portion of the tax take (GST, income and corporate tax) "to incentivise and support investment in national priorities, and levy property taxes and user charges to fund infrastructure and other spatial activities".
While the top down economic development in Singapore, Hong Kong and mainland China might seem like a world away from 21st century New Zealand, as we become more economically linked to South East Asia such approaches may be closer to home than we realise.
In the meantime Jones will no doubt have his work cut out getting the New Zealand Infrastructure Commission up and running. A report on the legislation creating the commission is due to come back to Parliament's Finance and Expenditure Committee next month.
Infrastructure New Zealand is a public policy think tank and its board contains members from both the public and private sector, with representatives from EY, Fulton Hogan, Auckland Council, City Rail Link, Fletcher Construction and Macquarie Capital (NZ). Infrastructure New Zealand states: "We wanted to understand how the top-down approach employed in each system works in practice, what the strengths and weaknesses are and whether successful components of the "Asian approach" can be applied in New Zealand."