New Zealand Infrastructure Commission unveiled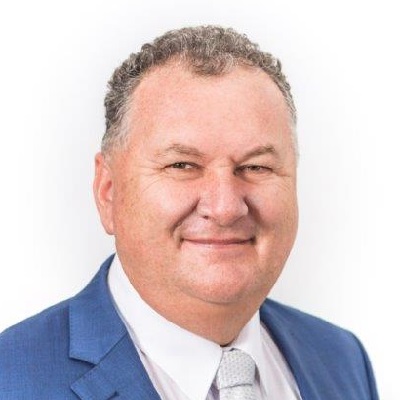 The government has announced the creation of the New Zealand Infrastructure Commission, Te Waihanga.
Infrastructure Minister Shane Jones says the commission will help ensure the country makes the best decisions around infrastructure investment to improve the long-term economic performance and social wellbeing of New Zealand.
Jones says legislation creating the new commission is expected to be introduced to parliament in April and it is expected to be up and running by October this year. Cabinet has already approved $4.24 million to help establish the new body and a chairperson should be appointed later this year.
"The commission will develop a broad consensus on long-term strategy, enable coordination of infrastructure planning and provide advice and best practice support to infrastructure initiatives," Jones says. "We want the commission to be a well-respected public voice that has credibility among the private and public sector and helps integrate across our entire infrastructure system."
He says the short-term focus of previous governments, along with a lack of investment has meant the country is now facing an infrastructure deficit.
"Our transport and urban infrastructure is struggling to keep up with population growth, increased demand and changing needs, including transitioning to a low emissions economy. New Zealand's regional infrastructure is often not at a standard required by communities – this infrastructure deficit is manifesting in housing unaffordability, congestion, poor quality drinking water and lost productivity. That's simply not good enough.
"Treasury estimates that net capital spending in the next five years will be more than double that of the previous five years with the Government investing about $42 billion through to 2022."
He says government ministers will still have the final say on infrastructure projects, but the commission will have an independent board and the autonomy to provide robust, impartial advice.
"It will help hold this government, and future governments, to account and we welcome that," Jones says.
Local Government New Zealand (LGNZ) has welcomed the government's announcement.
"Unprecedented population growth and the need to adapt for climate change and a low emissions economy means that New Zealand is behind the eight ball in terms of infrastructure investment," LGNZ President Dave Cull says.
"We welcome the focus of Te Waihanga as an independent, impartial provider of long-term infrastructure planning for New Zealand. Having a central agency to act as a shop front that the private sector can interact with, and having an ability to buy goods and services in bulk will be a massive benefit to regional development projects," Cull says. 
"By providing a long-view on infrastructure planning, we hope that the commission can fill information and planning gaps around what infrastructure is needed, by when, and how it can be delivered."
Jones first announced plans to establish the commission in August last year when he told those attending the annual Building Nations Symposium in Auckland that it would provide greater certainty to the industry and better advice to Ministers to ensure adequate, long-term planning and investment happens.