Car buyers to be charged up to $3,000 or given a discount of up $8,000 under proposal to make cleaner cars a more 'realistic choice' for NZers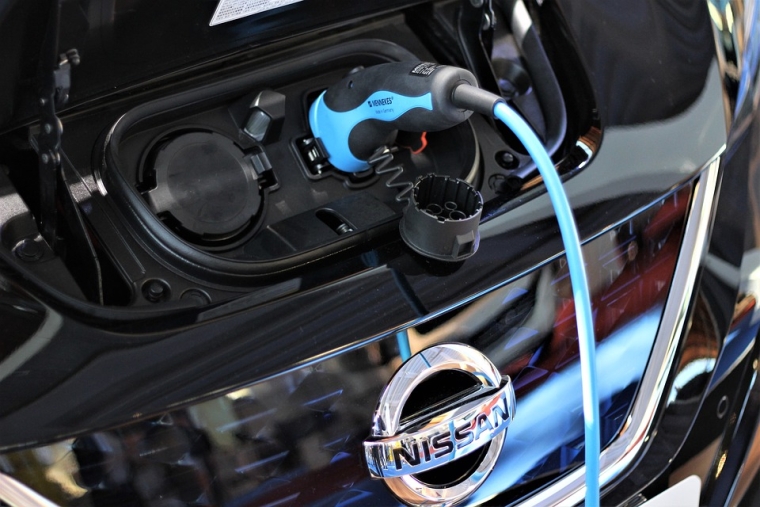 Purchasers of imported vehicles could be charged up to $3,000, or given a discount of up $8,000, under a proposed government scheme aimed at cleaning up the country's vehicle fleet.
The Ministry of Transport is consulting on a proposal to introduce a 'Clean Car Discount' from 2021.
This would see fees and discounts applied to both new and second-hand vehicles that enter the country for the first time, depending on the amount of carbon dioxide they emit.
The scheme would only be for 'light vehicles' - small and medium cars, SUVs, vans and utes.
Fees/discounts would be greater for new imported vehicles than for second-hand ones.
The buyer of a new Ford Ranger – New Zealand's most popular car model – would for example be charged between $2,250 to $2,750.
Other popular new cars like the Toyota Hilux, Mitsubishi Triton and Holden Colorado would incur fees, while the Toyota Corolla, Suzuki Swift, Mazda CX-3, Honda Jazz and Toyota Prius would receive discounts.
On the used-vehicle front, the Subaru Legacy, Toyota Camry and Range Rover would be among models to incur fees, while the Hyundai i30, Nissan Tiida and Mazda Demio would receive discounts.
For imported vehicles, the greatest available discount would be $2,600 while the highest fees would be $1,500.
Vehicles with a recommended retail price of over $80,000 wouldn't be eligible for discounts.
The second proposal the Ministry of Transport is consulting on is a 'Clean Car Standard'.
This would require vehicle importers to reduce the average emissions of the vehicles they import by meeting annual emissions targets.
These targets would be phased in, with suppliers being required to reduce their average carbon dioxide per kilometre emission from where it's at now at 180 grams, to 161 grams by 2022.
Stricter targets would be introduced each year, reaching 105 grams by 2025, after which time governments would set new targets.
The 2025 target is consistent with the average vehicle fuel efficiency achieved in the Japanese vehicle fleet in 2014.
Because the Clean Car Standard and Clean Car Discount only apply to vehicles entering New Zealand for the first time, they would apply to about a quarter of vehicle sales.
This is how the Ministry expects the costs to be spread across society:

Associate Transport Minister Julie Anne Genter said: "This is about making cleaner cars a realistic choice for more New Zealanders – by reducing the upfront cost of electric, hybrid and fuel efficient vehicles when sold in New Zealand for the first time."
She said requiring importers to buy more fuel-efficient vehicles would also give climate-conscious consumers more choice.
"These policies are expected to save the country more than $3.4 billion in fuel and result in fuel savings of more than $6,800 over the lifetime of an average vehicle," Genter said.
"The cars, utes and vans we use every day are also the fastest growing source of harmful climate pollution and account for nearly 70% of our transport emissions."
Transport contributes to 20% of emissions in New Zealand and is by far the country's fastest growing source of emissions.
The public has until August 20 to make submissions on the Ministry of Transport's consultation paper.
Industry response
The Motor Industry Association is supportive of government intervention on the demand-side, but not the supply-side.
Its chief executive David Crawford believed the most powerful policy available to the Government was to "influence car purchase decisions".
He said the Clean Car Discount "sends a very clear signal to consumers and will over time increase demand for lower emitting vehicles".
As for the Clean Car Standard, Crawford was unsupportive, saying: "While the Government believes that we are not importing the best models, the reality is that new vehicle distributors simply supply what people buy.
"Policies aimed at controlling supply into our market are generally not favoured as they impose artificial controls that often distort that market.
"They can also create a range of unintended outcomes such as people holding onto older less safe and more polluting cars longer than they would otherwise and it is also likely to lead to price increases for all new vehicles entering the market."
Greenpeace's response
However Greenpeace pointed out that up until now New Zealand has been one of only a few developed countries without vehicle emissions standards.
Climate campaigner Amanda Larsson liked the proposal to make electric and hybrid cars cheaper, but wanted fees for dirtier vehicles to be higher.
"It's disappointing to see the maximum fee for highly polluting vehicles capped at $3,000. Would this make someone buying a more than $100,000 gas guzzler reconsider?
"In France, for example, the top penalty is more than three times greater than what the New Zealand Government is proposing."
Larsson also wanted the Government to go further by implementing a timeline to phase out diesel and petrol vehicles like Norway, Denmark and the Netherlands have done.
She said that for the bulk of our cars to be electric by 2050, nearly all vehicles entering the fleet would need to be EVs by the early 2030s.
Energy Efficiency Conservation Authority's response
The EECA, which is a government agency, also made the point that most other countries already have efficiency standards.
Its chief executive Andrew Caseley said New Zealand's light vehicle imports are among the most emissions-intensive and least fuel-efficient in the OECD.
"The lowest-emission vehicles available are EVs, but so far only 0.4% of the vehicle fleet is electric, with about 14,500 EVs currently registered in New Zealand," he said.
"Overseas experience shows financial incentives work best for encouraging people to buy EVs, which currently cost considerably more than their petrol or diesel equivalents."
Caseley said the proposed changes wouldn't change the fleet overnight, but would push things in the right direction.
"All low-emission vehicle imports turn over quite quickly in the market through second-hand sales and that's how you start the transformation," he said.
He also maintained higher demand for EVs in New Zealand could encourage suppliers to improve their offerings and lower their prices.