The growing cost pressures councils face due to climate change are real, but adaption costs won't be addressed by the Government's Zero Carbon Bill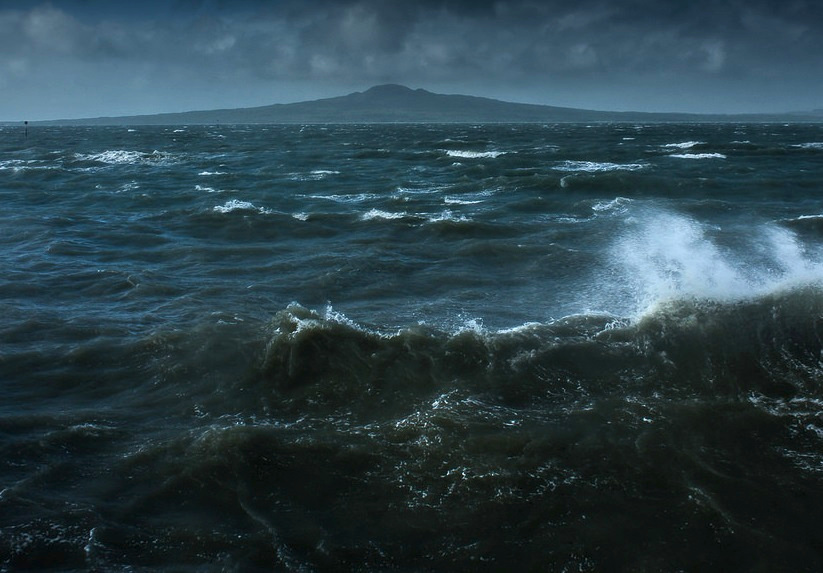 National MP Todd Muller says New Zealanders need to debate how we're going to pay for the massive costs of climate change adaption, but questions whether the Government can afford to fund it.
The Climate Change Response (Zero Carbon) Amendment Bill passed its first reading in Parliament in May. The bill received cross party support, including from the opposition National Party. It has set the target of net zero greenhouse gases by 2050 (excluding biogenic methane which has a separate target) with a series of emissions budgets set over the next few years.
"I think it is unlikely global emissions will reduce fast enough to avoid changes to New Zealand's sea level, coastal erosion and weather patterns and we need to have the conversation now about how we will adapt," Muller says.
"In fact when you look at the scale of the assumed costs of mitigation to reach the 2050 targets in the zero carbon bill there is a real question as to whether NZ's balance sheet can deal with both mitigation and adaptation."
Under the Bill the Government will be required to develop policies for climate change mitigation and adaptation and to establish an independent Climate Change Commission to provide independent advice to the Government and carry out risk assessment work. But who is going to pay for the massive costs involved with adaption isn't outlined in the ambitious bill and remains the elephant in the room.
"I think local government is fair in asking for a shared approach to the costs associated with climate adaptation. I support adaptation being part of the Zero Carbon Bill, particularly the focus on ensuring we have a clear picture of where the risks sit in a NZ context," Muller says.
But he admits there's a lot of work that needs to be done before discussing who will pick up the tab.
"Before the conversation immediately runs to funding, I think the better question is ensuring all local government have comprehensive view of their risk areas, exposed infrastructure and how they are considering responding to these challenges in their long term plans."
Rising cost to local government
Local Government New Zealand (LGNZ) released a report in January titled, Vulnerable: The quantum of local government infrastructure exposed to sea level rise. It looked at the cost to councils from rising sea levels and said up to $14 billion of local government infrastructure was at risk. The report called on central government to urgently develop policies to help minimise the impact of climate change on New Zealand communities.
It also recommended the establishment of a National Climate Change Adaptation Fund to deal with the costs of rising sea levels and a Local Government Risk Agency to help councils understand and factor in the risk of climate change into their planning and decision-making. But since the report was released the Government has pressed ahead with its Climate Change Response (Zero Carbon) Amendment Bill, but there's no mention of a National Climate Change Adaption Fund in the legislation. 
"It's a big issue for New Zealand because so much of our living space and infrastructure is located near our coastlines," Muller says. "So it's quite right for LGNZ to say this is coming down the tracks at us."
The costs associated with dealing with climate change continue to be an issue that hasn't yet been addressed and the ongoing work being done by Auckland Council and other local authorities around the country only serves to highlight the scale of the problem.
Auckland Council last week signed off its own submission on the Zero Carbon Bill and it also raised concerns about the massive costs involved in adapting to climate change.
"We believe it is critical that significant funding support be provided from a national level for local implementation of resilience measures. Putting the majority of the funding onus on local government will make it difficult for adaptation measures to succeed."
In a debate last week on the Auckland Council's submission councillor Richard Hills highlighted the growing costs of climate change that the council is now dealing with on a daily basis.
He says budgets these days include items on coastal erosion, slips, flooding and repairing council assets which are directly related to the effects of climate change.
Productivity Commission
The Productivity Commission released its draft report this month on the funding and financing of local government. It highlighted the growing pressures councils were facing due to climate change. The report states:
"The most challenging new and growing pressure on local government funding arises from climate change, including the threat of sea-level rise and extreme weather events. The effects of climate change are already evident in events such as major floods and sea damage to property. Although the main pressures still lie in the future, they will grow inexorably, affecting some locations more than others and with significant uncertainties about just when, where and how the effects will materialise.
"The most direct threat is climate-induced damage to local government infrastructure such as roads and bridges, and stormwater, wastewater and flood-protection assets."
The report's recommendations included establishing a new national Climate Change Adaptation Fund with a "statutory mandate to fully fund, partly fund or co-fund various specified costs related to adapting to climate change".
Minister for Climate Change James Shaw was approached for comment on this story, but was unavailable.