US Q2 growth lower but beats forecasts; US policies resisted; Nissan to cut thousands of jobs; iron ore price stays high; UST 10yr 2.07%; oil flat and gold up; NZ$1 = 66.4 USc; TWI-5 = 71.6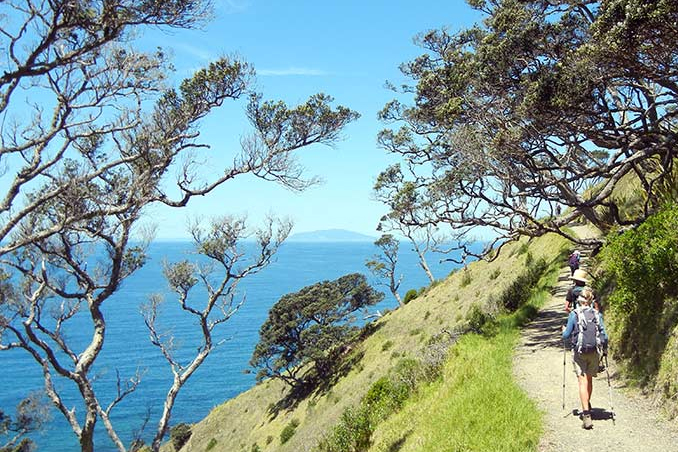 Here's our summary of key events overnight that affect New Zealand, with news the US is leading the world economic slowdown.
The US economy grew +2.1% in the second quarter of 2019, far slower than the +3.1% growth rate in the first quarter. But is was better than analysts were expecting (+1.8%). Still, this is the second slowest rate of expansion for the Americans since the end of 2016 and validates IMF and World Bank forecasts that this giant economic engine is slowing. Holding the rate up was strong consumer spending. However, other economic activity was as weak, or weaker, than preliminary estimates forecast. That includes exports, and especially investment, which is something to watch.
Still, equity markets cheered that the result wasn't worse. The S&P500 is up +0.7%. That follows Europe that was up +0.5% overnight, and Asia that was mixed (Shanghai up, Hong Kong and Tokyo down).
In Washington, the US President has come down on the side of the tax-dodging US tech giants, threatening to tariff French wine if the French go ahead with their digital services tax. President Macron then signed the French law.
But the influence of US policy moves, especially sanctions, are being increasingly discounted. China for example is still buying Iranian oil despite those American sanctions.
In Japan, the Nissan car company has announced it is cutting 12,500 jobs as demand slows and its efforts to automate speed up. At least 2,500 of those will be in South East Asia, and quite soon..
For Australia, there has been much talk recently that the iron ore price has peaked and is now moving lower. But in fact that hasn't really happened. It is staying high although not rising any more. The Brazilian production is back, but only partially. And shipping remains a problem for them. The main threat to Aussie iron ore shipments is Chinese political moves to restrain the normal market forces. At the same time, prices for metallurgical coal are also remaining high. Thermal coal prices may be falling, but steel-making coal prices are hanging high.
In China, analysts are noting that Chinese households and companies are gaming their currency-rate setters.  They are betting that the Government won't let the yuan rise or fall dramatically, so are selling foreign-exchange when the yuan is low. This is is having a 'virtuous' stabilising effect, pretty much as official need at present, but it isn't allowing them to use the currency as a trade-war weapon.
The UST 10yr yield is now at 2.07% and a +2 bps rise over the week even if its unchanged overnight. Their 2-10 curve is slightly flatter for the week, now at +21 bps and their negative 1-5 curve is at -14 bps. The Aussie Govt 10yr is at 1.22%, down -14 bps for the week. The China Govt 10yr is up +1 bp for the week to 3.18%, while the NZ Govt 10 yr is now at 1.54%, a -6 bps fall on the same basis.
Gold is up overnight to US$1,418/oz but that is a -US$4 slip for the week.
The VIX volatility index is now just on 12 and well below its average over the past year of 16. The Fear & Greed index we follow is still back near 'neutral'.
US oil prices are little-changed today. They are now just on US$56/bbl. The Brent benchmark is also little changed at US$63. However, the US rig count is lower yet again this week.
The Kiwi dollar is softer again today and now at 66.4 USc as the greenback strengthens. On the cross rates we are firm at just over 96 AUc. Against the euro we are down to 59.6 euro cents. That eases the TWI-5 back to just on 71.6 and nearly -100 bps lower than this time last week
Bitcoin is now at US$9,845 and up +1.4% overnight but that is down -1.1% for the week. In the US, their tax authorities have sent tens of thousands of letters to taxpayers warning them of the penalties if they don't pay tax on their crypto gains. The bitcoin rate is charted in the exchange rate set below.
The easiest place to stay up with event risk today is by following our Economic Calendar here ».