Auckland Council says the Government hasn't gone far enough with its planned clean car policies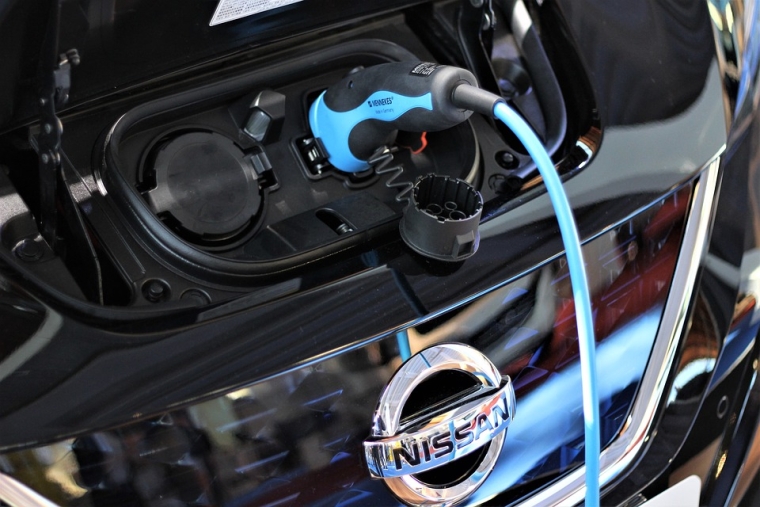 The Auckland Council says it supports the Government's 'Clean Car' policies, but says it needs to be more ambitious to increase the uptake of electric vehicles (EVs).
The Ministry of Transport is consulting on a proposal to introduce a 'Clean Car Discount', or feebate scheme, from 2021.
This would see fees and discounts applied to both new and second-hand vehicles that enter the country for the first time, depending on the amount of carbon dioxide they emit. The scheme would only cover light vehicles, such as small and medium sized cars, SUVs, vans and utes.
The 'Clean Car Standard' involves introducing higher vehicle fuel efficiency standards to provide importers with an incentive to bring in more fuel efficient and electric vehicles.
Council's response
But the Auckland Council's draft submission on the Government's proposed policies says they are too focused on reducing the fleet wide level of emissions rather than increasing the proportion of zero emissions vehicles themselves.
"While this may be the most pragmatic approach in the short-term, this will not be sufficient for Auckland or New Zealand to meet their climate commitments. An increased direct monetary incentive should be introduced for electric and zero emission vehicles."
It says subsidies that reduce the price of EVs should be used to reduce the initial purchase price so EVs have a price advantage over Internal Combustion Engine Vehicles (ICEVs).
"Examples of this include Norway and the Netherlands, which had subsidy levels sufficient to give electric vehicles a price advantage over ICEVs and were also the two countries with the highest market shares for electric vehicles internationally."
But under the Government's proposal someone buying a new, or near new, EV would receive an $8000 discount off the price. While cars with the highest emissions would cost $3000 more. The scheme would be self financing, with people buying vehicles that produce higher emissions subsidising the cost of vehicles for people buying vehicles with lower emissions. Cars with a retail value of over $80,000 wouldn't be covered. The scheme also wouldn't apply to cars already on New Zealand roads and would only cover new and used light vehicles coming into the country.
Associate Transport Minister Julie Anne Genter announced its plans last month and said the Government was trying to make it easier for New Zealand motorists to buy electric or hybrid vehicles.  
"Most Kiwis want to buy a car that's good for the environment, but tell us the upfront cost and limited choice makes it a challenge. This is about making cleaner cars a realistic choice for more New Zealanders – by reducing the upfront cost of electric, hybrid and fuel efficient vehicles when sold in New Zealand for the first time.
"Discounts will be financed in the fairest way possibly - by putting a small fee on the highest polluting vehicles when they're sold in New Zealand for the first time. This means people will still have choice, while contributing to the task of cleaning up the vehicles coming into New Zealand."
Wider focus needed
But Auckland Council says the policies are too focused on cars and should have a broader approach.
"The proposals are limited to light vehicles as the Ministry does not consider that there are enough low or zero emission heavy vehicles available at this time. This is correct for trucks; however considerable progress has been made on the development of electric buses in recent years and there will be enough options to allow a transition to electric buses soon."
And it says such financial incentives should be extended to cover other modes of transport such as bikes and e-bikes as well.
"One of the key themes adopted by the Ministry in the preparation of the Government Policy Statement on Land Transport was 'mode neutrality'. Taking this approach, financial incentives should not be limited to motor vehicles given the impact bikes and e-bikes could make to reducing emissions."
It also calls for the introduction of a cap on vehicle emissions.
"We also recommend that central government monitor vehicle emissions levels and consider the introduction of vehicle emissions limits on the existing New Zealand fleet if emissions targets are not being met. This would help accelerate the turnover of higher emitting vehicles and their replacement with lower emitting counterparts."
Government's rationale
The Ministry of Transport released a discussion document outlining the proposed changes last month and submission on it close on August 20. It outlines the reasoning behind the policy proposals and states:
"Transport contributes 20 percent of emissions in New Zealand. It is by far our fastest growing source of emissions. The policies being consulted on in this paper are focused on reducing emissions in the light vehicle fleet (cars, SUVs, utes, vans, light trucks all of 3.5 tonnes gross vehicle mass or less). The Government is focused first on light vehicles as they account for almost two-thirds of transport emissions.
"New Zealand is one of only three developed countries that has no regulations, or meaningful incentives, to influence the fuel efficiency of light vehicles entering our country. As a result, the vehicles supplied into New Zealand are among the most fuel inefficient, and polluting, of any OECD country."
It says the Clean Car Standard and Clean Car Discount policies would help New Zealand to significantly reduce its transport emissions and would also result in fuel savings for motorists.
Time is tight
Auckland Council Environment and Community Committee chair Penny Hulse says she supports the Government's proposals in principle, but says it could have taken a much tougher approach. She says climate change is a major issue that requires some tough decisions.
"We are either going to dabble around the edges, or make fundamental changes. And our submission is about getting serious about this," she says.
"We've had quite a lot of discussions about this and we're saying if you look at it from an Auckland perspective we want to see larger subsidies for EVs. We want to see some carrot and some stick."
She says buying an electric car, even with an $8,000 subsidy as proposed by the Government, would be out of reach for many of the city's motorists.
"We can't victimise people in west Auckland and south Auckland, but as advocates for climate change mitigation we're saying to the Government what can they do to mitigate against this?"
Hulse's comments are in line with those contained in a Productivity Commission report released this month which called for the introduction of a feebate scheme for new and used vehicles entering the country. But it said the Government would need to ensure it was suitable for the New Zealand context and include features to limit the burden on low-income households.
Hulse says she agrees with the draft submission's call for the feebate scheme to be extended to cover buses as well. She says Auckland Transport (AT) is already trialling electric buses and Mayor Phil Goff has stated he is keen to bring the timeframe forward so it can fully electrify the city's bus fleet.
Associate Transport Minister Julie Anne Genter was unavailable for comment.