US PPI lame, mortgage rates fall; Canada jobless rate rises; China's food prices jump, factory prices in deflation; Japan impresses; iron ore down further; UST 10yr 1.74%; oil up and gold down; NZ$1 = 64.7 USc; TWI-5 = 69.8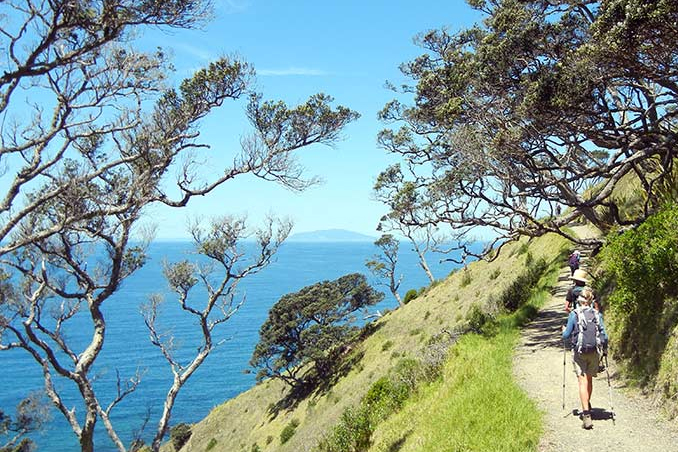 Here's our summary of key events overnight that affect New Zealand, with news the trade-induced slowdown is being felt everywhere now.
Today, the S&P500 equity index is down -0.6% in late trade after the US President said he was not ready to make a deal with China, adding to fears that the stand-off would aggravate the global economic slowdown.
(Just how extreme the US Administration has become was highlighted overnight by a senior economic official saying the Wall Street Journal is like a communist newspaper.)
American producer prices rose lamely in July, the weakest rise in over three years. Clearly, demand is not putting pressures on prices yet.
And mortgage rates in the US have tumbled to their lowest level in nearly three years. But analysts say they are unlikely to be low enough to provide much of a lift to their sluggish home-sales market.
In Canada, employment was little changed for the third consecutive month in July. The unemployment rate rose however to 5.7% as more people searched for work. Compared to the same month a year ago, employment was up by +353,000 (+1.9%), driven by gains in full-time work (+326,000 or +2.2%). Over the same period, hours worked increased by 0.7%. But compared to June 2019 most of these metrics recorded a "disappointing" slip-back.
And staying in Canada, the value of building permits issued declined by almost -4% in June, largely due to a decrease in the value of multi-family and multi-unit permits.
China's consumer inflation rose in July to +2.8%, the highest in eighteen months. The rise is largely due to higher food prices with both port and fruit prices shooting up sharply.
Their producer price inflation was lame however, in fact worse than the US's effort, falling -0.3% in July from the same month a year ago. That is the first sign of factory deflation in more than three years.
We have extensively covered the US:China trade war, and mentioned the new Japan-Korea trade tensions and the developing India-China tussle. But there are others worth adding to the list. Indonesia and the EU are at loggerheads over Indonesia's support of palm oil and deforestation to grow that industry. Among other retaliations, Indonesia says it will add between +8% and +18% tariffs to EU dairy products. And the EU is likely to do battle with Brazil soon too over Brazil's Amazon deforestation policies.
Japan's June quarter GDP growth came in much better than expected even if it was lower than in the first quarter. They grew at a rate of +2.8% in the first quarter and +1.8% in the second quarter, whereas most analysts thought they would be lucky to get any growth in the second quarter. The yen rose on the data. Growth came from a stronger export sector than was anticipated.
In Hong Kong, their main airport is preparing for days of chaos following calls for protesters to occupy the giant facility over the weekend. And China is punishing Cathay Pacific because many of its staff support the protesters.
In the UK, their economy shrank for the first time in more than six years and the drop was significantly different to almost all forecasts including the official ones.
The drop in the iron ore price, which yesterday we noted exceeds -20% in the past four weeks, is accellerating. It fell another -4% overnight.
The UST 10yr yield is now at 1.74%, a decline from this time last week of -10 bps on top of the -23 bps fall the previous week. Their 2-10 curve is much flatter for the week, now at just +10 bps and their negative 1-5 curve is wider at -23 bps. The Aussie Govt 10yr is at 0.97%, down another -12 bps for the week on top of last week's -13 bps fall and the prior week's -14 bps fall. The China Govt 10yr is down -10 bps for the week to 3.04%, while the NZ Govt 10 yr is now at 1.11%, a -28 bps decline on top of last week's -15 bps retreat. These are all huge moves.
Gold is slightly lower today than yesterday, down -US$10 to US$1,496/oz, but is up +US$53 for the week, or a gain of +3.7%.
The VIX volatility index is still over 18 and holding its higher level, now above its average over the past year of 16. The Fear & Greed index we follow is still firmly on the 'fear' side.
US oil prices are up +US$2 today but are still lower than this time last week. They are now just on US$54.50/bbl. The Brent benchmark is also lower for the week at US$58.50. And the US rig count is lower again this week and at its lowest level since late 2017. Meanwhile, the IEA has cut its forecast for oil demand, saying the world economy outlook looks 'fragile' amid economic slowdowns and US-China trade war risks
The Kiwi dollar is little softer again today, now down to 64.7 USc. That is a -½c fall for the week and that is probably less than what you might have expected given we have had a -50 bps OCR cut in that time. On the cross rates we are down a whole -1c for the week at 95.2 AUc. Against the euro we are down to 57.7 euro cents. That sets the TWI-5 back to just on 69.8 and a third week in a row where we have dropped nearly -100 bps. Just three weeks ago the TWI-5 was at 72.5, so that is now a -3.7% overall depreciation.
Bitcoin is now at US$11,802 and while that is little changed from where we left it last night, it is up almost +13% for the week. The bitcoin rate is charted in the exchange rate set below.
The easiest place to stay up with event risk today is by following our Economic Calendar here ».