Auckland Mayoral candidate John Tamihere talks big with his latest campaign promises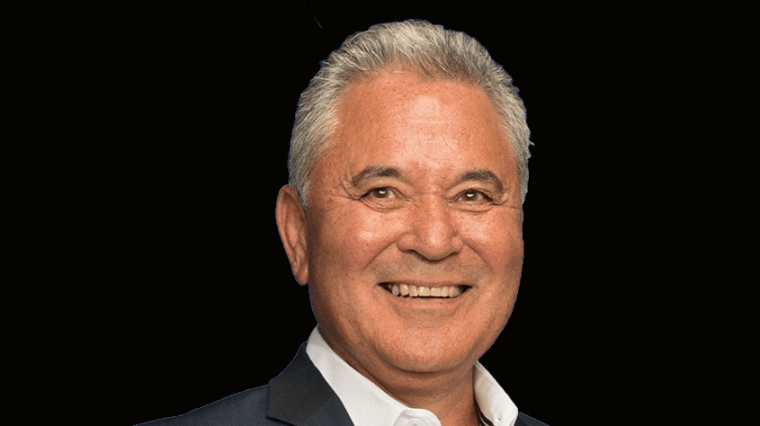 Mayoral Candidate John Tamihere says he wants to replace the superstructure of the Auckland Harbour Bridge to create a new two tier design that will include rail lines, new lanes for cars and a walkway and cycleway.
But there's a catch, he says Auckland Council's not going to pay for it, the Government will.
Tamihere says if elected Mayor he would also prioritise the Penlink road, a proposed alternative route between the Whangaparaoa Peninsula and State Highway 1 at Redvale. Construction of the project was expected to start within the next decade.
"These are projects of national significance, these are major issues we are talking about. But the longer these things aren't done the worse it gets for Auckland. So as the Mayor I'm going to have to say to the Government, sort your act out."
Tamihere says Auckland needs a new harbour crossing and coupled with the Penlink road it will get Auckland moving.
"A new 10 vehicle lane harbour crossing, which will carry cars, rail, pedestrians and cyclists can be completed within six years on the existing bridge piers, replacing the existing bridge," he says.
"There will be minimal disruption to traffic. My team have looked at overseas structures and costs and it is very doable."
While he says the Penlink Highway will bring much needed relief to North Shore motorists.
Funding options?
He says the Auckland Harbour Bridge work and the Penlink project could both be funded out of the revised Auckland Transport Alignment Project (ATAP), which was announced by Transport Minister Phil Twyford and Auckland Mayor Phil Goff in April last year. It will see $28 billion invested in the city's transport system over the next decade.
Under the proposal the Government would contribute $18 billion through the National Land Transport Fund ($16.3 billion), City Rail Link ($1.4 billion) and Crown Infrastructure Partners ($0.36 billion). While the Auckland Council would contribute $10 billion in funding through rates, development contributions and borrowing ($8.45 billion), plus the Regional Fuel Tax ($1.5 billion). 
Projects currently with committed funding under ATAP include the City Rail Link, the Puhoi-Warkworth motorway, additional electric trains, Manukau-Papakura motorway widening, Northern Corridor Improvements (NCI) and the Northern Busway extension to Albany. 
While new projects include the Auckland light rail project, Panmure to Botany Eastern Busway, Airport-Puhinui state highway upgrade, a revised East-West Link, electrifying the rail network to Pukekohe, the Penlink toll road, Albany-Silverdale bus improvements and enhanced walking and cycle ways.
NZTA's work in progress
A spokesperson for the NZ Transport Agency (NZTA) says there is already work underway looking at the feasibility of different options to address the Auckland Harbour Bridge problem. The bridge has already reached its capacity and with the projected traffic growth future heavy vehicle restrictions will be required.
"We've been looking at new connections across the Waitemata Harbour and we've got something coming up on that."
And they say while the Penlink Road will no doubt receive funding from the NZTA it is an Auckland Transport (AT) led project.
AT spokesman Mark Hannan says work on the Penlink project will be dictated to by the Auckland Regional Land Transport Plan 2018-2028 (RLTP) and Auckland Council financial constraints.
But coming up with the a new Auckland harbour crossing isn't new and has been looked at before in a bid to address the city's gridlock. 
An NZTA briefing paper from September last year to Twyford and Associate Transport Minister Julie Anne Genter looked at the feasibility of a new harbour tunnel linking the Auckland CBD with the North Shore. It outlined the three main options, do nothing, build a new harbour crossing with light rail and road access, or build a harbour crossing for light rail only. But even if it is given the green light, work wasn't expected to start until the 2030s.
Twyford declined to comment for this story.