National's Paul Goldsmith doesn't believe 'there's a strong call' for Crown debt to be below the 20% of GDP mark it's currently at, despite National previously campaigning on reducing debt to 10%-15% of GDP by 2025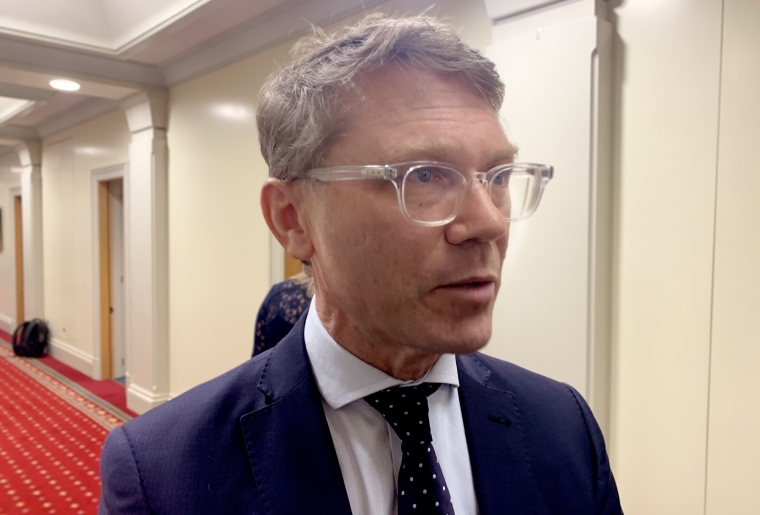 The National Party is signalling a move away from its previously held position that government spending as a portion of Gross Domestic Product (GDP) needs to fall.
National's finance spokesperson Paul Goldsmith on Tuesday said net Crown debt sitting at around 20% of GDP was "fine".
"We think the figure at the moment is about right," he said.
"I don't think there's a strong call for pushing even lower than we are at...
"I don't think we should be ramping up debt significantly, given all the uncertainty there is at the moment. But having said that, if there are good opportunities to spend money on infrastructure, we're open for that."
Goldsmith was mindful of the low interest rate environment making borrowing cheap. He said he was also open to different ways of attracting capital. 
Ahead of the 2017 election, National campaigned on cutting net Crown debt to 20% of GDP by 2020. It wanted debt to fall to between 10% and 15% of GDP by 2025.
National's former finance spokesperson Amy Adams in May criticised the Government for announcing it would broaden its debt target to a range of between 15% and 25% from 2021/22.
She said you could "almost guarantee" this would see the Government hike debt to the 25% upper limit.
She wanted debt below 20% of GDP, but didn't have a specific target in mind.
The Government committed to reducing debt to 20% of GDP within five years of taking office.
Treasury in May forecast debt to fall to 20.1% in the year ended June 30, 2019. It forecast it picking up to 20.7% by 2021, and then falling to 18.7% by 2023.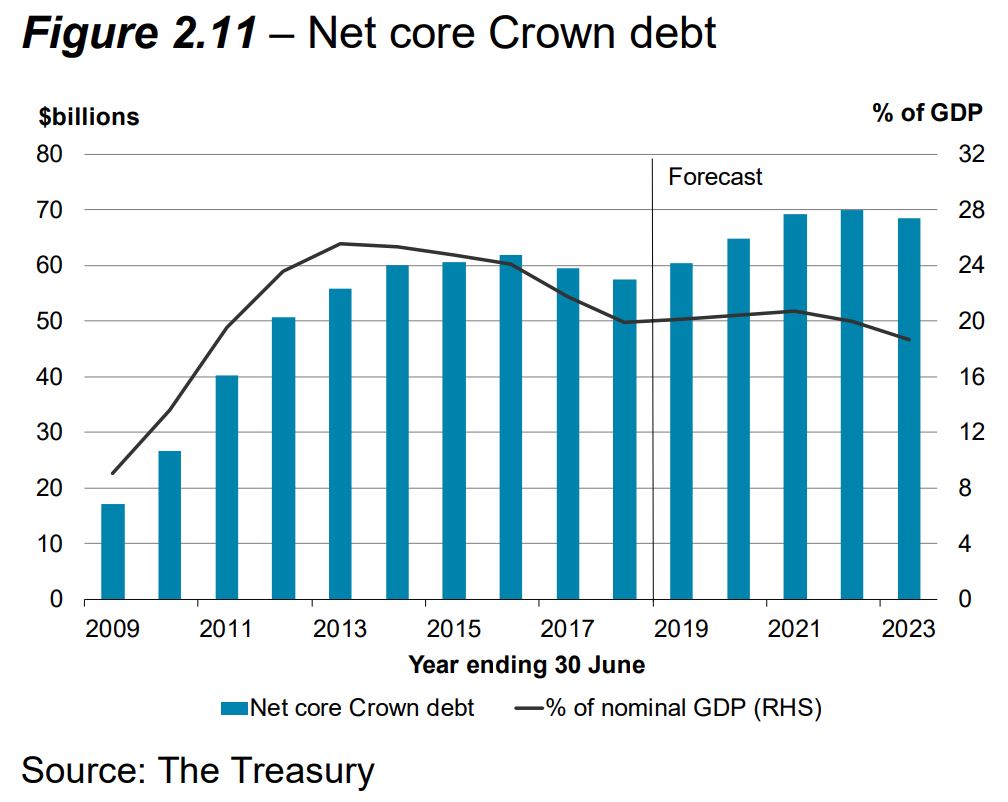 Noting National's commitment to not introducing any new taxes, Finance Minister Grant Robertson said: The question for Mr Goldsmith is, how does he pay for all the things he wants to do?"
If elected into government, National has committed to indexing tax thresholds to inflation, repealing the Regional Fuel Tax, not increasing petrol excise taxes during its first term, returning the bright-line test to two years (from five years) and removing the ring-fencing of rental losses.
While the debate over debt rages on at Parliament, Reserve Bank Governor Adrian Orr hopes the Government, households and businesses will make the most of even lower interest rates and spend more to stimulate the economy.