Government unveils framework for New Zealand's first nationwide climate change risk assessment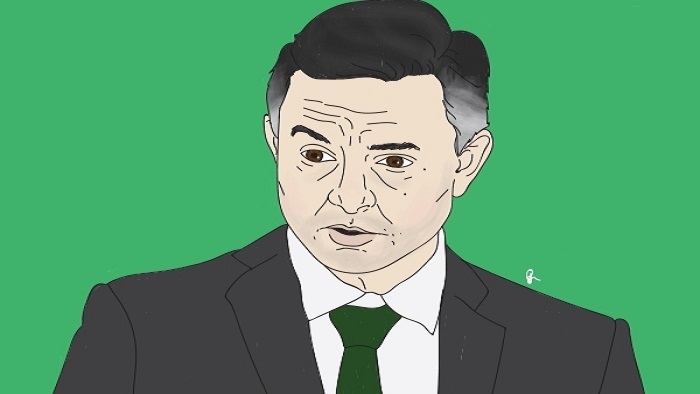 Climate Change Minister James Shaw says the release of a framework for a National Climate Change Risk Assessment (NCCRA) is a critical first step.
The assessment will look at how the extreme weather events, rising sea levels and rising temperatures associated with climate change are affecting the country and what future risks and hazards need to be taken into account. The research will then be used to produce a national climate change adaption plan.
"We are already experiencing the effects of a changing climate such as coastal inundation and increasingly frequent and severe droughts, floods, fires and storms. This framework is an acknowledgement that we must start adapting," Shaw says.
"The framework will enable a broad range of risks to be compared and evaluated in terms of their nature, severity, and urgency. With the release of the framework, we are now progressing work on the first risk assessment, to ensure this important work is not delayed whilst we wait for the Zero Carbon Bill to pass. This work is critical to set Aotearoa up to be able to respond to climate change as a nation."
Assessing the risks
Work on the first assessment, which has already started, will be carried out by the Government and is expected to be completed in mid-2020. The Climate Change Commission, which will be established under the Government's Zero Carbon Bill, will then carry out a new NCCRA every six years. The report states:
"The main objective of undertaking the NCCRA using this framework is to highlight key risks that will help inform development of a National Adaptation Plan. It is important, therefore, that the outputs from the NCCRA are targeted towards this purpose."
It says central government will set the direction so New Zealand's people, environment, infrastructure and economy are "more resilient" to the effects of climate change.
"In the absence of worldwide concerted effort to mitigate emissions in accord with the Paris Agreement, risks need to be assessed for the most extreme scenarios. These future changes will affect all New Zealanders, and we need to plan how we will respond and adapt, hand-in-hand with reducing our emissions."
The Ministry for the Environment's National Climate Change Risk Assessment (NCCRA) framework was produced by a panel of experts including chair Anne Bardsley and Roger Fairclough. 
Bardsley is an associate director of research at the University of Auckland's Centre for Science in Policy, Diplomacy and Society. Fairclough is the managing director of Neo Leaf Global and is a former Treasury advisor on infrastructure resilience and research.
Zero Carbon Bill
But the ministry says before climate change adaption can take place it first needs to understand the risks and what actions are currently being taken to address them. Both the nationwide risk assessment and a national adaptation plan are outlined in the Zero Carbon Bill which is expected to come back to Parliament for its third reading in December.
The Climate Change Response (Zero Carbon) Amendment Bill has set a target of net zero greenhouse gases by 2050 (excluding biogenic methane which has a separate target) with a series of emissions budgets set over the next few years.
Under the legislation the Government will also create the Climate Change Commission which will provide independent advice on mitigating the effects of, and adapting to, the effects of climate change. It will also carry out future risk assessments and monitor the Government's work on adaption and reducing greenhouse gas emissions.
But who is going to pay for the massive costs involved in adapting to the effects of climate change isn't outlined in the ambitious bill, or the new national risk assessment and remains the elephant in the room.
Local government response
Local Government New Zealand (LGNZ) president Dave Cull has welcomed the Government's announcement as an important first step.
"Today's announcement is an acknowledgement that the effects of climate change on New Zealand are already baked in for at least the next century in the form of more severe storm events, unpredictable weather patterns, and rising sea levels," Cull says.
"That's why it is vital that we as a country act now to put the right regulatory rules and systems in place ahead of time, so that our communities can be more resilient in the face of these challenges. Today's announcement is a welcome first step towards putting these regulations in place."
But he says it may need to be more user friendly for some of the country's local authorities.
"While recognising that this is a first cut and an iterative process, the framework needs to be significantly simplified in future if it is to be useful to councils. If it requires the resources of a city to complete, then many smaller councils will find it challenging if not impossible to resource the work needed and meaningfully play their part in New Zealand's response to the effects of climate change."
Local Government New Zealand (LGNZ) released a report in January titled, Vulnerable: The quantum of local government infrastructure exposed to sea level rise. It looked at the cost to councils from rising sea levels and said up to $14 billion of local government infrastructure was at risk. The report called on central government to urgently develop policies to help minimise the impact of climate change on New Zealand communities.
Legal risks
A report released this week by law firm Chapman Tripp says the country's attempts to date to address the growing impact of climate change have so far involved lot of talk, but little action. But local government will be hit hard by the effects of the changing environment.
"The risks for local government arising from climate change adaptation and mitigation are panoramic in scale. They extend beyond sea level rise and flooding to extreme weather events such as drought and storm and to the pest and health effects associated with higher temperatures – all of which will need to be anticipated and managed at the local level.
"The legal exposure is also large; running from challenges to the accuracy of the data councils use, the actions they take based on that information, or a failure to act – e.g., allowing development in locations which are at risk of climate change effects, or not maintaining the provision of essential infrastructure and services."
Chapman Tripp says many councils are well-advanced in their climate change risk assessment work and work is already underway on New Zealand's first national assessment. But until the Zero Carbon Bill is passed and the first NCCRA is finished, a lot of the country's local authorities have been left to deal with these issues independently.
And it says it highlights the ongoing tenuous relationship between central and local government which has a long history.
"Central government has a long history of loading new functions on to local government – e.g., through National Policy Statements, National Environmental Standards and Treaty of Waitangi settlements – without providing any additional funding to meet the associated costs.
"The Beehive has always been conspicuously reluctant to agree to new funding sources for local government, especially if the money would come out of its own pocket."