NZ's Blue Isle Markets Ltd named as a defendant in US SEC case alleging tens of millions of dollars in investor losses, some of which was used to fund a luxurious lifestyle for defendants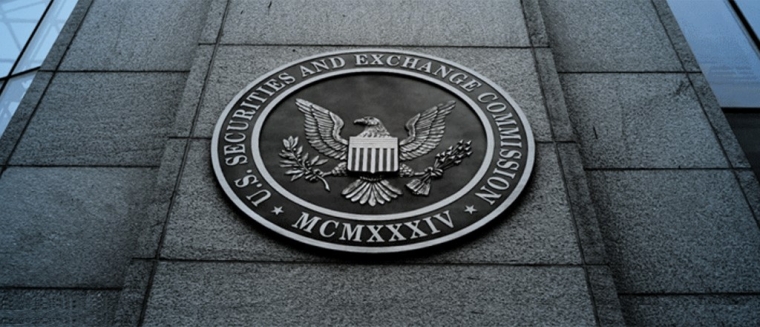 New Zealand's lightly regulated company and financial service provider registration systems appear to have been exploited for nefarious purposes once again.
The US Securities and Exchange Commission (SEC) has named Blue Isle Markets Ltd as a defendant in a case alleging an international trading program was fraudulent and placed more than US$125 million of investor funds at risk.
The SEC alleges the defendants induced investors to invest by falsely representing that their money would be invested using a highly profitable algorithmic trading strategy that had never experienced an unprofitable month and had returned more than 1,600% since inception. 
"In truth, the complaint alleges, the defendants' trading strategy consistently lost money - losing more than [US]$18 million from its trading in 2018 alone," the SEC says.
Blue Isle Markets is both a NZ registered company, and is also registered on NZ's Financial Service Providers' Register (FSPR). The SEC names the Financial Markets Authority (FMA) among a series of international regulators assisting with its investigation. The SEC's complaint was filed in the federal district court in Colorado.
"In addition to repeatedly misrepresenting the profitability of the trading, the complaint alleges defendants also misled investors by falsifying account statements and making Ponzi-like payments, all while misappropriating more than [US]$35 million of investor money for defendants' personal use, including to purchase luxury properties and vehicles," the SEC says.
"We allege that this scheme has resulted in tens of millions of dollars in investor losses, in part, to fund defendants' luxurious lifestyle," Kurt L. Gottschall, Director of the SEC's Denver Regional Office, says. "The SEC will do all it can to hold these defendants accountable and ensure money is returned to those who were deceived."
An Auckland virtual office
Blue Isle Markets was incorporated as a NZ company on September 11, 2017 with an Ali Hashemi Far of Auckland central presenting documents to the Companies Office. Companies Office records list its sole shareholder as Michael Shawn Stewart of Nassau, the Bahamas. Stewart is also listed as a director along with Yuanjun Qu, who provides an Auckland address. Blue Isle's registered office and address for service is listed as a Regus business centre in Auckland's ANZ Tower where office space and virtual office services are provided.
Blue Isle Markets was registered on the FSPR on September 28, 2017. It's registered to provide wholesale and/or generic financial adviser services, and as the employer or principal of a financial adviser and/or Qualifying Financial Entity. Blue Isle Markets is a member of the Financial Dispute Resolution Scheme.
The FSPR is like a phone directory for financial service providers, and being registered on it does not mean an entity is actually regulated. For the past decade the World Bank has ranked NZ the number one country in the world for the ease of starting a business.
Asset acquisition
According to the SEC, in about April this year Blue Isle Markets, which it calls Blue Isle 2, acquired all of the assets of Blue Isle 1, which is Saint Vincent and The Grenadines company Blue Isle Markets Inc.
"Blue Isle 2 is controlled by Stewart at least in part Blue Isle 2 has never been registered with the SEC. No registration statement has been filed with the SEC with respect to securities issued by Blue Isle 2," the SEC says.
The US regulator says the defendants made numerous misleading statements implying that Blue Isle 1 and Blue Isle 2 were independent, third-party administrators that received Mediatrix Capital's trading data directly from brokerage firms before reporting it to investors, when in fact, defendants owned and controlled the Blue Isle entities and manipulated the trading data it conveyed to investors.
Mediatrix Capital Inc, a company formed in Belize and moved to the Bahamas, is another of the defendants, along with Michael Stephen Young and Bryant Edwin Sewall. Young is said to live in Denver, Colorado and Puerto Rico, Sewall in Dallas, Texas and the Bahamas, and Stewart in Scottsdale, Arizona and the Bahamas. 
"Blue Isle and the Individual Defendants solicited investors through a website that touted Blue Isle's experience and listed Mediatrix Capital as a client. Blue Isle also issued a press release, which disguised its relationship with Mediatrix Capital and the Fund, and provided inaccurate, inflated trading results to third parties for use in marketing materials and to the MAFEF investors, [the defendants offered investments through what was called the Managed Account Foreign Exchange Funds], in daily and monthly account statements," the SEC says.
"When investors invested in the MAFEF, the investor monies were first sent to and pooled in bank accounts in the name of Blue Isle. Stewart is, and has been, the sole authorized signatory on the Blue Isle 1 bank accounts...Stewart is also the authorized signatory on the Blue Isle 2 bank accounts, along with another individual, Y.J.Q."
Vivier connections
Both Yuanjun Qu and Ali Hashemi Far have links to Vivier and Company, a NZ registered company that fought an unsuccessful battle to prevent the FMA having it deregistered from the FSPR in 2015-16. Qu was a Vivier director between December 2015 and June 2017. Hashemi Far was appointed a Vivier director in July this year, providing a Canadian address. Vivier's website says the company offers private banking services and claims NZ "has been named the most honest country in the world and the best for protecting investors."
An FMA spokesman said the FMA receives requests for help and information from overseas regulators through the International Organisation of Securities Commissions (IOSCO), which are confidential, as per a Memorandum of Understanding with IOSCO.
Interest.co.nz has also sought comment from Blue Isle Markets.
The SEC press release is here and its full complaint is here.