Kiwi dollar weak; Wall Street down; trade talks stutter; NY Fed adds more liquidity; HSBC plays defense; Brexit talks improve; UST 10yr 1.72%; oil unchanged and gold up; NZ$1 = 62.6 USc; TWI-5 = 67.9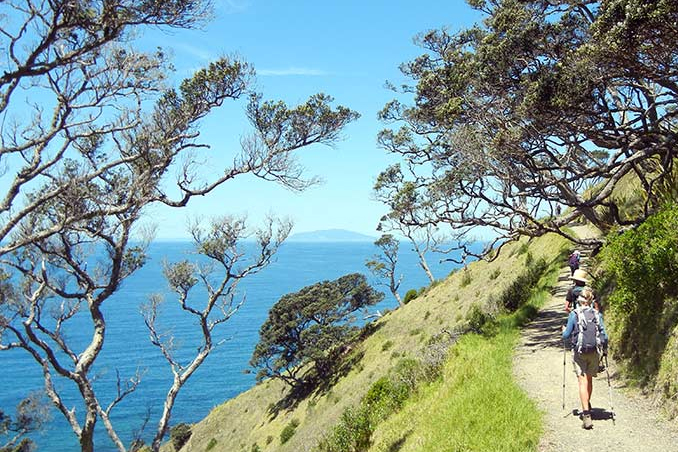 Here's our summary of key events overnight that affect New Zealand, with news the Kiwi dollar has fallen sharply overnight and is now at a ten year low.
Our currency is currently at 62.6 USc and the last time it was this low was in June 2009. This represents a -4.5% devaluation since the surprise -50 bps OCR cut on August 7.
Although most of the fall is versus the American currency, we are lower against most others as well - near a one year low against the Aussie and the euro. On a TWI basis it's a four year low.
Wall Street is lower near the end of its weekly session. A Chinese delegation is in Washington to renew trade talks but they pulled out of its planned visit to a US farm state, and hopes by the Americans for a breakthrough are fading. The Americans are talking tough, but quietly they announced that more than 400 additional Chinese exports had been excluded from their tariff regime. Those growing exclusion lists are now huge. This is the new game in Washington - get your Chinese imports on one of these lists, all very crony-capitalist.
New Fed data shows that US household net worth grew only marginally in the June quarter, but at least it grew. It was the third slowest growth in the past twelve quarters.
In New York, the NY Fed pumped yet another US$75 bln into its money markets overnight, taking the total to US$275 bln in four days. Plus it has added new capacity to deal with the issue. And it seems these measures have calmed their repo market pressures.
In China, global banking giant HSBC has launched a public-relations offensive aimed at leaders in Beijing, reflecting worries that its position as the biggest foreign bank in China is at risk. This comes as there are calls in China to place it on its "unreliable" blacklist.
And the Chinese central bank lowered the new reference rate for bank loans by -5 bps to 4.2%, indicating that monetary conditions remain loose after weak economic data spooked investors.
Meanwhile, China's giant sovereign wealth fund (NZ$1.5 tln) saw the profits on its international portfolio fall more than -2%, a sharp reversal for this portion which earned more than a +18% gain in 2017. It is opaque about the split between international and domestic investment, but their overall fund value actually fell in the year.
In Europe, the British seems to be getting more serious about the necessity to compromise, and Brussels and Dublin are responding with some encouragement.
In Australia, it has been revealed that incoming NAB chief executive Ross McEwan will officially take up his new role at the beginning of December. That may trigger some serious reshuffling at the bank.
The UST 10yr yield is lower today, at 1.72% and down -4 bps from where we left it last night and -14 bps lower than this time last week. Their 2-10 curve more positive now at +4 bps. Their negative 1-5 curve is wider -23 bps. Their 3m-10yr curve is also wider at -24 bps. The Aussie Govt 10yr is down sharply at 1.02%, an overnight fall of -4 bps and a weekly fall of -21 bps. The China Govt 10yr is unchanged overnight at 3.12% although in a week it has risen +3 bps. The NZ Govt 10 yr is now at 1.18%, a -1 bps slip overnight but a -17 bps drop for the week.
Gold is up +US$15 overnight at US$1514/oz.
The VIX volatility index is little changed over the past week now at just on 15, and near its average over the past year of 16. The Fear & Greed index we follow has moved back toward a neutral reading.
US oil prices are little-changed today at now just on US$58/bbl. The Brent benchmark is just on US$64.50. The US rig count has moved sharply lower again and dropping by more than expected, down another -2% in just one week. It is now at a 28 month low.
The Kiwi dollar is much weaker today, now down to 62.6. On the cross rates we are softer too at 92.5 AUc. Against the euro we are at 56.8 euro cents. That puts the TWI-5 back down to just on 67.9 and a -100 bps fall in a week.
Bitcoin is now at US$10,156 and that is -0.6% lower since this time last week. The bitcoin rate is charted in the exchange rate set below.
The easiest place to stay up with event risk today is by following our Economic Calendar here ».