US mulls blocking China from its capital markets; US durable goods orders fall, consumer spending slows; China profits drop; EU sentiment down; UST 10yr 1.68%; oil and gold lower; NZ$1 = 62.9 USc; TWI-5 = 68.5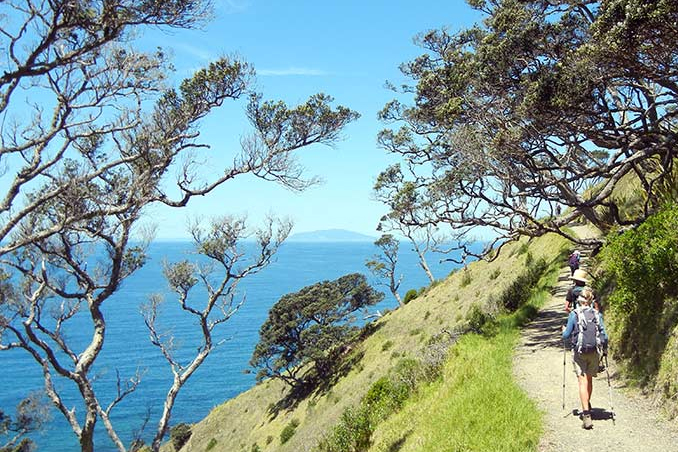 Here's our summary of key events overnight that affect New Zealand, with news that we are heading into the fourth quarter of 2019 with plenty of big economic headwinds.
But first up today, Wall Street has ended the week down -0.5% and that means it is heading for a loss on the week of -1% (but a +1.2% gain so far for the month). That follows some good gains earlier in Europe where the DAX was up +0.8% and the FTSE up +1%. In turn, they followed Asia yesterday where Shanghai ended its week flat on the day ahead of their week long national holiday but posting a loss of -2.5% for the week. Hong Kong ended down -1.8% for the week on their localised stresses, and Tokyo also ended with a -1% weekly loss.
Both the Aussie and Kiwi equity markets closed virtually unchanged for the week.
The US is moving to expand the trade war into capital markets, fearful it can't compete there either. That didn't help Wall Street market sentiment. The White House is considering forcing Chinese companies to delist from Wall Street and prevent American companies investing in China.
More fundamentally, US durable goods orders in August were down a rather startling -4.2% from the same month a year ago. Typically this data is reported as a change from the prior month, but the depth of the annual fall is a somewhat hidden surprise. The important capital goods component has dropped more than -9% on the same basis. With trends like this, no wonder most of the regional Fed factory surveys are glum.
American consumer spending slowed more than expected in August, signaling a key pillar of their economy is losing momentum as the global economy wobbles and trade tensions remain high. Personal incomes rose in August 2019 from August 2018 by the slowest rate rate of the year, while consumption growth tailed off slightly more. The real weakness in these year-on-year trends is in services.
Also, their consumer sentiment is sharply lower on a similar year-on-year basis (-6.9%) even if it actually rose in August in one of the two widely-watched polls. Perhaps that is because PCE inflation dipped slightly in August.
In China, they reported a sharp fall in industrial profits in August, down -2.0% year-on-year after a +2.6% rise on the same basis in July. Not a great way to celebrate the success of the CCP rule. China is on holiday now and won't return to business for a week. The world's largest seasonal migration is underway.
In Europe, consumer sentiment may be negative but stable, but industrial confidence is still falling and is also now negative.
International trade might be down and international airfreight in the doldrums, but we haven't been paying attention to sea freight rates and demand. There have been special influences there that have caused the core Baltic Dry Index to zoom higher. In fact at close to 2000 this index is currently at more than a eight year high.
And in case you missed it yesterday, the September update of the ANZ-Roy Morgan local consumer sentiment survey fell to 114, its lowest level in four years.
The UST 10yr yield is lower today, at 1.68% and down -1 bps from where we left it last night and -4 bps lower than this time last week. Their 2-10 curve positive at +5 bps. Their negative 1-5 curve is unchanged -21 bps. Their 3m-10yr curve is sharply wider at -28 bps. The Aussie Govt 10yr is down sharply at 0.95%, an overnight fall of -1 bp and a weekly fall of -7 bps. The China Govt 10yr is up +1 bp overnight at 3.16% and in a week it has risen +4 bps. The NZ Govt 10 yr is now at 1.13%, a -2 bps slip overnight and a -5 bps drop for the week.
Gold is down -US$9 overnight at US$1498/oz.
The VIX volatility index has risen sharply today and is now well over 18, and now above its average over the past year of 17. The Fear & Greed index we follow is now exactly at a neutral reading after moving back from the 'greed' side.
US oil prices are lower today at now just under US$56/bbl. The Brent benchmark is just under US$62. That is a -4% fall for the week. The US rig count has moved lower again, now at a 28 month low.
The Kiwi dollar is little-changed today, now at 62.9. On the cross rates we are still at 93 AUc. Against the euro we are at 57.5 euro cents. All of these are firmer than this time last week. That puts the TWI-5 back up to just on 68.5 and a +60 bps gain for the week.
Bitcoin is now at US$8,040 and while that is up marginally from where we left it last night it is more than -20% down from this time last week. The bitcoin rate is charted in the exchange rate set below.
The easiest place to stay up with event risk today is by following our Economic Calendar here ».