US jobs growth weak; US trade deficit larger; Canada trade deficit smaller; China tech in pinch; India cuts rate; Aussie retail growth timid; UST 10yr 1.51%; oil and gold lower; NZ$1 = 63.2 USc; TWI-5 = 68.6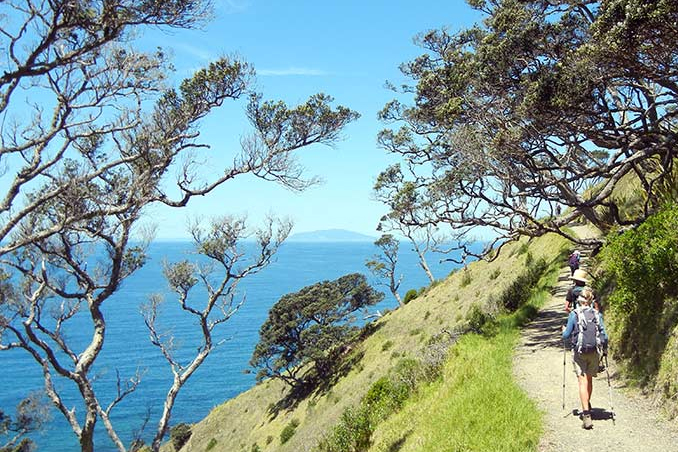 Here's our summary of key events overnight that affect New Zealand, with news the global economic downshift rolls on.
The American non-farm payrolls report came in weaker than almost all analysts expected at a gain of just +136,000, the lowest since 2017 that did not involve the aftermath of a hurricane, or a government shutdown. Factory payrolls actually decreased. In the year to September, there have been almost -20% fewer jobs created (+2,147,000) in the American economy than in the same 2018 year (+2,633,000), a shortfall of -486,000 jobs. In the same period, the US population grew by almost exactly +2 mln people to 329.4 mln. And the two significant policies enacted in that period have been tax cuts for the well off, and the building of a tariff wall.
Despite the low growth, their jobless rate fell to 3.5% and their participation rate held steady, even if it is low. Weekly earnings growth slipped to +2.9% in the past year.
The downshift was enough for markets to assume that Fed help is on the way, and Wall Street is up on the prospect. The S&P500 is up +1.2% so far. That follows similar rises in Europe in earlier end-of-week trading. Asian trade was mixed; and the ASX200 was up a modest +0.4%, the NZX50 up a bit more at +0.7%.
Meanwhile, the US trade deficit widened in August, with imports rising faster than exports. The goods deficit is rising while their services surplus is falling. But the politically sensitive goods deficit with China has fallen slightly in 2019. All that does however is signal a re-routing of imports.
In Canada, they posted a different result, with exports up, imports down, and a narrowing of their trade deficit.
In China, their tech sector is feeling the pinch, more so than the rest of their economy. But their tech sector is a very large portion of Chinese economic activity - surprisingly large. In September, it accounted for just under 28.7% of overall economic inputs. But that was down from the 29.4% in August, and in an economy as large as China's, a difference like that is large.
In Hong Kong, there has been another night of high violence on the streets after the Government extended its ban on umbrellas to face masks or face paint. China's surveillance won't work on either.
In India, their have cut their benchmark policy interest rate by -25 bps to 5.15% which is the fifth rate cut  they have made in 2019. This is in response to a slowing Indian economy. Interestingly, their central bank is saying all the responsibility for reviving growth is up the Central government and their fiscal policies.
In Australia, the RBA has released its October financial stability review and warned of the growing risk to their growth from the deeper slowdown in the global economy. They also warn of 'rapid housing price growth' that seems to be taking hold in Sydney and Melbourne.
Also out yesterday was data for August retail sales in Australia, and while they were up, the rise was much more modest than anyone expected. After a AU$15 bln tax cut flowed into consumer poockets, this was a very lame outcome and not what their Government was hoping for. The RBA will likely be concerned as well, bringing closer more official rate cuts, negative rates, even QE.
The UST 10yr yield is lower today, at 1.51% and down -3 bps from where we left it last night and down a whopping -17 bps lower than this time last week. Their 2-10 curve is positive at +11 bps. Their negative 1-5 curve is wider at -27 bps. Their 3m-10yr curve is wider at -25 bps. The Aussie Govt 10yr is down at 0.89%, an overnight fall of -1 bp and a weekly fall of -6 bps. The China Govt 10yr is unchanged at 3.16% but something to keep an eye on next week after their holiday break. The NZ Govt 10 yr is now at 1.03%, unchanged overnight but a -10 bps drop for the week.
Gold is down -US$3 overnight at US$505/oz.
The VIX volatility index is just under 18, and little-changed from this time last week. Its average over the past year is 17. The Fear & Greed index we follow has moved sharply from 'neutral' last week to 'fear' this week.
US oil prices are lower today at now just over US$52.50/bbl. The Brent benchmark is just under US$58.50. That is a -6% fall for the week. The US rig count has moved lower again, but not quite as low as some expected.
The Kiwi dollar is little-changed this morning, now at 63.2. On the cross rates we are still at 93.3 AUc. Against the euro we are still at 57.5 euro cents. All of these are firmer than this time last week. That puts the TWI-5 at just on 68.6.
Bitcoin is now at US$8,186 that is up only marginally from where we left it last night. The bitcoin rate is charted in the exchange rate set below.
The easiest place to stay up with event risk today is by following our Economic Calendar here ».