Wall Street rises; US-China trade talks positive; US consumer sentiment rises; US Fed pumps; Canada jobs jump; China capital flight rises; UST 10yr 1.77%; oil up and gold lower; NZ$1 = 63.4 USc; TWI-5 = 68.6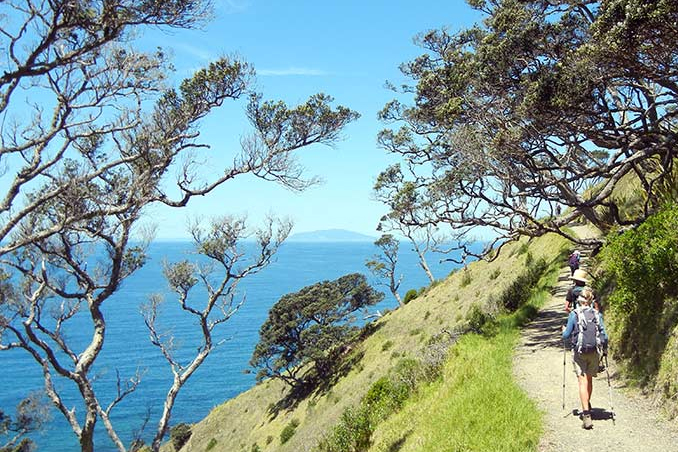 Here's our summary of key events overnight that affect New Zealand, with news of a sharp run-up in bond yields and equity prices.
Wall Street is up very strongly today, up +1.4% in afternoon trade. And that is enough to nearly erase the losses in October so far. No gain to be sure, but that is a much better position than three days ago.
The Europeans are even more bullish today, with the DAX up almost +3% on the day. The laggard is London with the smallest rise of the major European bourses, but it is still a healthy +0.8%.
Yesterday, Shanghai was up +0.9%, Tokyo was up +1.2% and Hong Kong starred up +2.3%. The ASX was up +0.9% and the NZX50 wasn't in the party, only up +0.3%.
No one big thing appears to have turned on the optimism tap. The trade talks between China and the US have concluded in Washington with no specific agreement, just "positive hopes". They are to resume at some time in Beijing. The 'hopes' are all around some sort of truce and minor actions rather than a resolution.
In the US, a closely watched consumer sentiment index rose strongly in in early October as consumers anticipated larger income gains and lower inflation during the year ahead.
The Federal Reserve said it would begin significant extra buying of Treasury bills to boost its balance sheet and avoid a recurrence of the unexpected strains experienced in money markets last month. It purchased +NZ$130 bln in overnight trade. They just don't want you to call it QE resumption or money printing. But the bald fact is, investors don't want the stuff in sufficient quantities and without the Fed demand the banking system wobbles of the past few weeks will get worse. The Fed 'put' in action, and markets are happy.
Canada has reported a strong labour market in September. Their unemployment rate fell unexpectedly to 5.5%. Employment rose by +54,000 in September, driven by strong gains in full-time work. Canada's participation rate is much higher than their southern neighbour.
In China, the pace of capital flight has apparently picked up to record levels. This hidden flight is of unrecorded transactions to evade tight capital controls. Analysing the "net errors & omissions" in China's balance of payments, you can get a good indication of concealed capital flight and it rose to a record high of NZ$200 bln in the first six months of this year. The last time these pressures were high was in 2015 and 2016 and back then in the first six month of those years, this type of concealed flight was NZ$125 bln in the same half-year.
Market expectations of the trade truce is seeing the Chinese currency appreciate.
In Europe, there are signs the British are in more of a compromising mood and that some sort of transition deal can be done on Brexit.
We should also note that Jacina Ardern didn't win this years Nobel Peace Prize; the prime minister of Ethiopia did.
And in New Zealand, the early release by the REINZ of their September house price index shows year-on-year, the housing market value nationwide has lifted +3.7% ( up from +2.9% in August), in Auckland by just +0.7% (-1.5% in August) and up outside Auckland by +7.7% (+6.8% in August).
The UST 10yr yield is sharply higher again today, at 1.77% and up +12 bps from where we left it last night and up a whopping+26 bps from this time last week. Their 2-10 curve is positive at +14 bps. Their negative 1-5 curve is narrower at -8 bps. Their 3m-10yr curve has almost disappeared at -2 bps. The Aussie Govt 10yr is down at 1.09%, an overnight rise of +12 bps and a weekly rise of +20 bps. The China Govt 10yr is unchanged for the week at 3.16%. The NZ Govt 10 yr is now at 1.18%, up +11 bps overnight and +15 bps for the week.
Gold is down -US$12 overnight to US$1484/oz and that compounds a -US$21 drop in a week.
The VIX volatility index is just under 16, and lower than this time last week. Its average over the past year is 17. The Fear & Greed index we follow has moved back toward 'neutral' from the sharp move last week to the 'fear' side.
US oil prices are up sharply today and by more than +US$1, now just under US$55/bbl. The Brent benchmark is just under US$60.50. Mid-east tanker tensions have driven the overnight jump. An expected further reduction th the US rig count didn't happen this week and it in fact moved up a little.
The Kiwi dollar is firm against the greenback today, now at 63.4 USc and actually this is its highest level in more than three weeks. On the cross rates we are still at 93.2 AUc. Against the euro we are still at 57.4 euro cents. Both these are similar to this time last week. That puts the TWI-5 at just on 68.6.
Bitcoin is now at US$8,345 and while that is lower than this time yesterday it is up almost +2% for the week. The bitcoin rate is charted in the exchange rate set below.
The easiest place to stay up with event risk today is by following our Economic Calendar here ».