Auckland councillor Chris Darby says it's not just Council Controlled Organisations that should be reviewed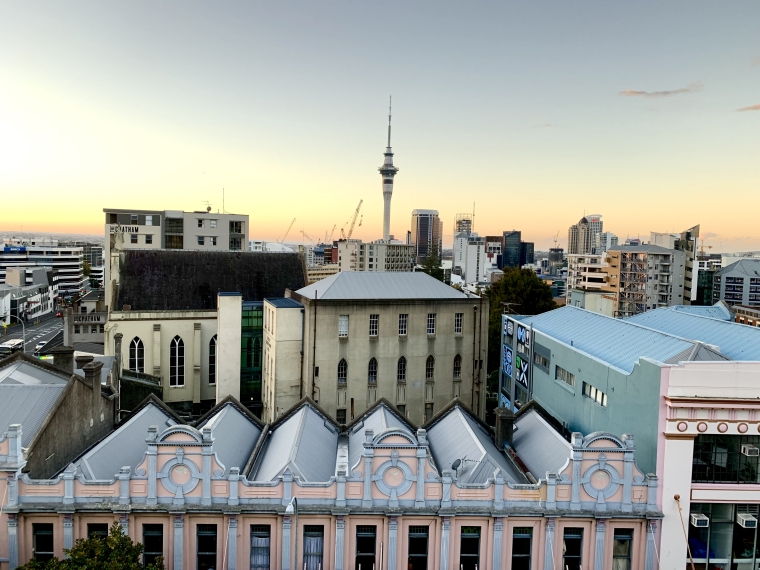 Auckland councillor Chris Darby says a wider examination of the Super City and its governance structure is needed and not just a review of the city's CCOs as proposed by Mayor Phil Goff.
In 2010 Auckland's seven direct and city councils and the Auckland Regional Council (ARC) were merged to create the Auckland Council.
Council Controlled Organisations (CCOs) were established as part of the amalgamation process to handle the delivery of services.
Under the existing structure, 75% of Auckland's services are now controlled by five CCOs. They are Auckland Transport (AT), Panuku Development Auckland, Watercare, Auckland Tourism, Events and Economic Development (ATEED) and Regional Facilities Auckland (RFA).
Goff says he wants an independent review of the CCOs up and running before Christmas.
Need for wider review
But Darby says the fact next year will mark the 10th anniversary of the Super City means it's a good time to look at what is and isn't working.
"Personally I think we need to go much wider than just the CCOs. I think there's a need for a whole of council review," he says. "I think the Mayor wants to narrow in on the CCOs. But if you only review the CCOs it won't go far enough."
He says there are a number of issues he would like to see looked at as part of a review, including the viability of devolving more decision making and funding to the city's local boards, greater voter engagement, and direct election of Maori representatives to the council.   
Darby says the low voter turnout at the recent local body elections (35.3% of registered voters) shows there is widespread voter apathy and such issues need to be looked at now.
"We are coming up to the 10th anniversary of the creation of the Auckland Council. So 10 years on is the legislation fit for purpose?"
Paralysis by analysis
But Goff says a wider examination of the council's structure as proposed by Darby could be problematic and a more straight forward review of the CCO's is something he campaigned on and he won a mandate to do.
"I don't want a review that will go on forever and will be so widespread that it will delay our progress on other issues," he says. "Sometimes you can have paralysis by analysis."
Goff says he hopes to have the review's findings by mid-2020 and he will then be able discuss with the Government what law changes, if any, are needed. 
The council can appoint at least half the board of directors, or trustees on a CCO. But under section 93 of the Local Government Auckland Council Act 2009, members of the governing body or local boards can't be appointed to the board of a substantive CCO. AT is the only exception to the rule.
Goff spoke to Interest.co.nz earlier this month about his planned review. He said the CCOs are publicly owned and financed by the city's ratepayers and the general public deserve better. He said he wanted to see greater accountability from the CCOs to the Governing Body.
"When Rodney Hide set up the new structure for the city he intentionally made it so the CCOs were at arms-length from the council," Goff said. "But what they do is a reflection on the council. We don't want to be held to account and be responsible for a CCO that's not accountable to us.
"We've seen the recent example with Panuku where they had a performance bonus scheme which we knew nothing about," Goff said. "While at the moment AT has statutory independence in terms of its decision making, even though we set its budget."
But he said the first step is setting up an independent review, which will come back with a series of recommendations. And Goff said if that includes abolishing some of the existing CCOs then so be it.