US Fed cuts interest rates but hints they may now be unchanged for some time, Trump demand of China threatens trade war deal, Chile cancels APEC and UN climate change conference due to riots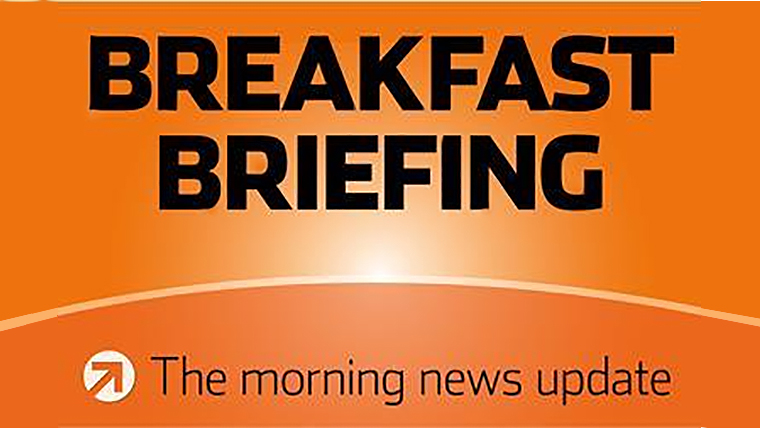 Here's our summary of key international events from overnight that affect New Zealand, with news the US Federal Reserve has cut its equivalent of the Official Cash Rate.
The Federal Open Market Committee has lowered the target range for the federal funds rate by 25 basis points to between 1.5% to 1.75%. 
"This action supports the Committee's view that sustained expansion of economic activity, strong labor market conditions, and inflation near the Committee's symmetric 2% objective are the most likely outcomes, but uncertainties about this outlook remain. The Committee will continue to monitor the implications of incoming information for the economic outlook as it assesses the appropriate path of the target range for the federal funds rate," the FOMC says.
A change in the FOMC policy statement's language, removing "act as appropriate", signaled the Fed may leave rates unchanged for some time, Bloomberg reports. US stocks fluctuated and Treasuries rose with the greenback after the Fed move. The S&P 500 was little changed near an all-time high, with the 10-year Treasury yield holding at 1.8% and the two-year rate at 1.63%.
The New Zealand dollar was recently at US63.50 cents, slightly lower than US63.6c last night. It's also a little lower against the Aussie dollar at A92.45c, and the euro at 57.14c.
Elsewhere in the US President Donald Trump's demand that China commit to big purchases of US farm products has become a major sticking point in talks to end the trade war between the two countries, Reuters reports.
Trump wants China to buy up to US$50 billion of US farm products, more than double the annual amount it bought before the trade war started. However according to Reuters, Chinese agricultural buyers represent both state and private enterprise and generally import from the cheapest source. Thus the demand for China to commit to buying a huge volume of products, regardless of whether they were economical or in demand, would require state intervention for China to implement. This contradicts a key demand the US is making of China which has been a US policy goal for decades: China must become a more market-based economy and stop subsidising state companies and favouring local firms at the expense of foreign competitors.
Nonetheless Reuters also reports that the Trump administration still expects to sign an initial trade agreement with China next month despite the cancellation of the APEC summit in Chile where officials had hoped to finalise a deal.
Also on trade Bloomberg reports India keeps making last-minute requests after it agreed to terms for the world's largest regional trade agreement, the Regional Comprehensive Economic Partnership (RCEP). This will potentially prevent leaders from 16 countries including New Zealand from announcing a breakthrough next week during a summit in Bangkok hosted by the Association of Southeast Asian Nations.
Chile's biggest social unrest in a generation forced its government to cancel next month's APEC summit in Santiago. Another casualty is the United Nations climate change conference, known as COP25, which had been scheduled for December in Santiago. Chile's President Sebastian Pinera said: "We understand perfectly the importance of APEC and COP for Chile and the world, but we have based our decision on common sense. A president needs to put its people above everything else."
 There have been nearly two weeks of rioting and protests in Chile that have seen thousands of arrests and left at least 20 people dead. Chile's protests began in mid-October as a student-led fight against a 3.7% hike in metro fares, but demonstrations quickly grew with inequality, the cost of living and police repression also targets of the protestors. Here The Guardian looks at at protests raging around the world in the likes of Hong Kong, Lebanon, Chile, Catalonia and Iraq suggesting widening gulfs between the haves and have-nots are radicalising many young people.
Meanwhile the US Commerce Department said gross domestic product increased at a 1.9% annualised rate in the third quarter, with businesses maintaining a steady pace of inventory accumulation, exports rose and the housing market rebounded after contracting for six straight quarters. The US economy grew at a 2.0% pace in the April-June period versus economists' expectations for a 1.6% growth rate.
In China more than 400 mostly small property developers have filed for bankruptcy so far this year against a backdrop of tightening government scrutiny, slowing house sales and a liquidity crunch. As of October 27, 408 property developers had declared bankruptcy so far in 2019, according to China's People's Court.
The easiest place to stay up with event risk today is by following our Economic Calendar here ».