US wholesale data weak; US give muddled signals on China trade; China trade better than expected; Canada data weakens, RBA downgrades growth; UST 10yr 1.93%; oil unchanged and gold down; NZ$1 = 63.2 USc; TWI-5 = 68.5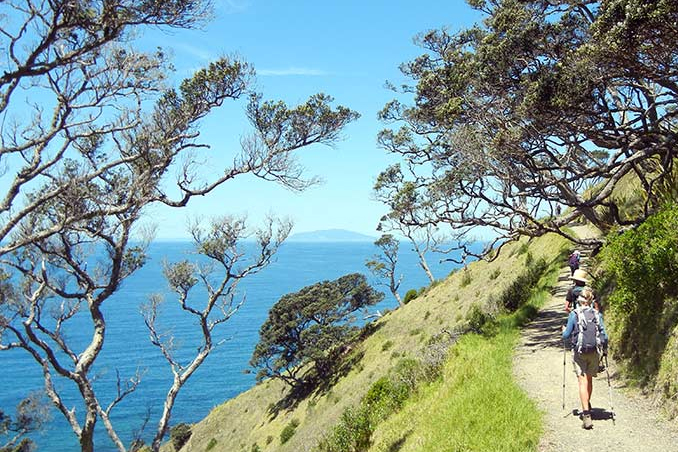 Here's our summary of key events overnight that affect New Zealand, with news the long-sought trade deal between the US and China seems to have hit a bump in the road.
But first in the US, wholesale inventories continue to climb, up almost +5% in a year although the most recent data suggests the rise-and-rise may be easing.
In Washington, there are muddled messages coming from the US Administration. Officials have been talking up the imminent trade deal with the Chinese that includes tariff rollbacks. But the President has said he isn't considering such rollbacks. China is confused.
In China, their international trade activity in October came in much better than expected. Exports were down only marginally, and imports fell more than -6% year-on-year but that was a smaller decline than for September. As a result, their trade surplus swelled. The politically sensitive surplus with the US at +US$26.4 bln was little changed.
In Hong Kong, street demonstrations are ongoing and show no signs of ending. They have got a new impetus after the death of a student protester in questionable circumstances. Official warnings and threats by Beijing officials are being stared down as demonstrators continue to get tens of thousands of people on to the streets.
Globally, the wealthy got a little less so last year, according to a new report. Billionaires' wealth fell by -4.3% globally to US$8.5 tln, with a sharp decline in Greater China, including Hong Kong, and the Asia-Pacific region more generally. But it is the first dip since 2015 and shifting currency values played a significant part. Companies controlled by billionaires continued to out perofrm general market returns by a substantial margin.
In Canada, a range of data came in weaker than expected. That included jobs growth, building permits and housing starts.
In Australia, the RBA has downgraded their economic growth forecasts for the fourth time this year to just 2.5% in 2019, saying persistently weak incomes from drought, higher taxes and a downturn in investments will cause consumption declines. Interestingly, they don't see their big election "tax cut" having a meaningful impact.
The UST 10yr yield is little-changed overnight 1.93% and holding its recent higher level. Their 2-10 curve is positive at +26 bps. Their 1-5 curve is firmer for the week at +15 bps. Their 3m-10yr curve is a positive +37 bps. The Aussie Govt 10yr is at 1.30%, a dip of -1 bp overnight. The China Govt 10yr is now at 3.30%, up +2 bps overnight. The NZ Govt 10 yr is now at 1.39%, up +7 bps overnight.
Gold is down another -US$3 overnight to US$1,462/oz. That is a -3.4% decline in just one week.
The VIX volatility index is just over 12, and lower than this time last week. Its average over the past year is 17. The Fear & Greed index we follow has moved further over to the 'extreme greed' side.
US oil prices are little changed at just over US$57/bbl. The Brent benchmark is just on US$62/bbl. The US rig count continues to fall away quite quickly. It actually hasn't been this low since March 2017 and is down by -25% since the start of 2019. The recent US oil boom is well and truly over.
The Kiwi dollar is down from where we left it last night, now at 63.2 USc. On the cross rates we are at 92.3 AUc. Against the euro we are unchanged overnight at 57.4 euro cents. That puts the TWI-5 at just on 68.5 and about -50 bps lower than where it was at this time last week.
Bitcoin is sharply lower this morning at US$8,776, a drop of -4.5% overnight. The bitcoin rate is charted in the exchange rate set below.
The easiest place to stay up with event risk today is by following our Economic Calendar here ».