Cheap money, high equity prices; France slaps SUVs; Shanghai office vacancies soar; yuan shunned; capital flight in Hong Kong; gold fraud conviction; Aussie water stress; UST 10yr 1.92%; oil and gold down; NZ$1 = 66 USc; TWI-5 = 71.2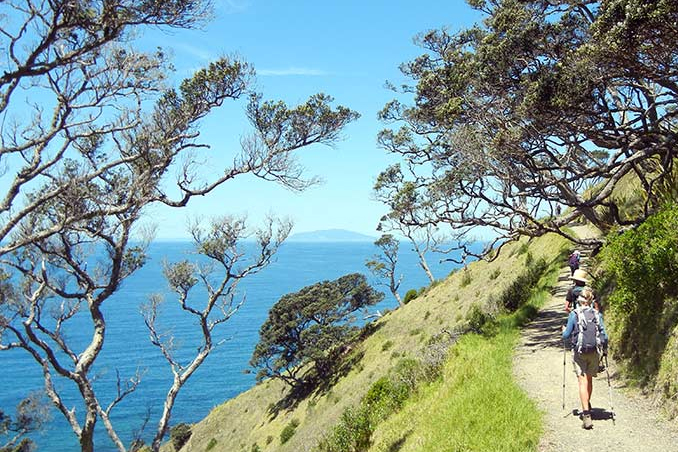 Here's our summary of key events overnight that affect New Zealand, with news of extremes wherever you look
Wall Street is ending the week on a firmish note, up +0.6% on the day and that accumulates to a +1.3% gain on the week. For the year, it looks like the S&P500 will have risen a very impressive +28%, proving cheap money drives asset prices. The benchmark US Treasury 10 year yield has fallen from 2.70% to about 1.90% in the same period.
Today's rise was bolstered by good consumer income and spending data for November. The same data set reveals that inflation as measured by the Fed's preferred metric, PCE, slipped to 1.6% pa.
American consumer sentiment is also holding in the latest survey although unchanged from the previous month. It is also very little changed from this time last year.
European markets were even more bullish overnight that their American counterparts, with most up nearly +1%. The exception was London with finished with virtually no gain. Of the three main EU equity market indexes, London (FTSE100) is going to end the year up about +12%, The German DAX30 is on target for a +26% rise in 2019, and the winner is the French CAC40 which is headed for an annual gain of +28%.
In France, they are tackling the pollution problems of diesel SUVs with a NZ$34,000 tax on them in 2020, raising it from NZ$21,000 presently. This is on top of tough new European rules being phased in next year to lower car emissions. At the same time, the French are reducing cash incentives for the purchase of electric cars.
In China, the Shanghai equity market slipped yesterday by -0.4% after a string of very strong gains. They are heading for an annual +22% gain in 2019.
Enthusiasm for building new office buildings in their main financial centre has seen a spectacular overshoot. Office vacancy rates in Shanghai are now expected to exceed 25% in 2020 and prime rents are falling. The situation is not helped by a rush to sell by some listed companies. Chinese commercial property is a wild-west at the moment.
China continues to be embarrassed by the lack of acceptance of its currency. New data shows that the yuan's share as an international payments currency is only up to +1.2%. That is a gain, but almost an insignificant one. It even trails the Aussie dollar. Even th e US dollar had a larger market share gain in 2019 while retaining and enhancing its dominant position. And don't forget, payments are the easy bit to change. It is the pricing basis where the greenback shines, and even those meager yuan transactions are probably priced originally in US dollars.
In Hong Kong, their Q3 current account data release revealed that capital flight from the City is underway. More than NZ$30 bln flowed out in Q3, more than four times the flow in the second quarter, and there was an inflow of capital in the first quarter of 2019.
In Australia, their tax authorities have won a huge case against gold miners involving rorting their GST refund scheme. More than AU$¼ bln is involved and it attracted crime networks. Gold bullion was exempt from GST as it was considered a form of currency. However, if the bullion was defaced, melted or turned into jewelry and sold as scrap it was subject to GST. This enabled criminals to fiddle the system by buying GST-free bullion then on-selling it to refiners as scrap to collect the GST. Instead of remitting the tax payments to the ATO, they pocketed it. The refiners who bought the scrap later claimed the GST back from the ATO, which is legal. But of course the ATO only brought its case against the legitimate players in the system - the crims got away with it.
In Sydney, fires, droughts and low water supplies are challenging everyone with extremes. As water supplies get very low, evaporation in existing supplies is becoming a critical issue.
The UST 10yr yield is at 1.92% and, although unchanged from yesterday, it is up +9 bps from this time last week. Their 2-10 curve is little-changed overnight at +29 bps. Their 1-5 curve is at +21 bps. Their 3m-10yr curve is at +36 bps. The Aussie Govt 10yr is up another +3 bps overnight taking the weekly rise to +14 bps where it has risen to 1.31%. The China Govt 10yr is virtually unchanged at 3.24% and up only +2 bps for the week. The NZ Govt 10 yr however is now at 1.64% and up +4 bps overnight and +6 bps for the week.
Gold is down -US$1 from this time yesterday to US$1,478/oz and up +US$4 for the week.
The VIX volatility index is just over 12, and a similar level to this time last week. Its average over the past year is 16. The Fear & Greed index we follow has moved from mid 'extreme greed' levels to near maximum greed levels.
US oil prices are down sharply today but just to levels we had at the start of the week, of just on US$60/bbl and the Brent benchmark is now just under US$66/bbl. The US rig count unexpectedly rose last week with a healthy +1.7% increase..
The Kiwi dollar is at 66 USc and little-changed over the week. On the cross rates we are also similar at 95.7 AUc. Against the euro we are marginally firmer at 59.6 euro cents. That puts our TWI-5 at just on 71.2 and a little stronger for the week.
Bitcoin is little-changed from this time yesterday, now at US$7,123. The bitcoin rate is charted in the exchange rate set below.
The easiest place to stay up with event risk today is by following our Economic Calendar here ».