The S&P500 drops sharply on China impact; global PMI data sanguine; huge lockdown in China; action against stats fraud; Aussie PMIs contracting; UST 10yr yield at 1.68%; oil and gold drop; NZ$1 = 66.1 USc; TWI-5 = 71.4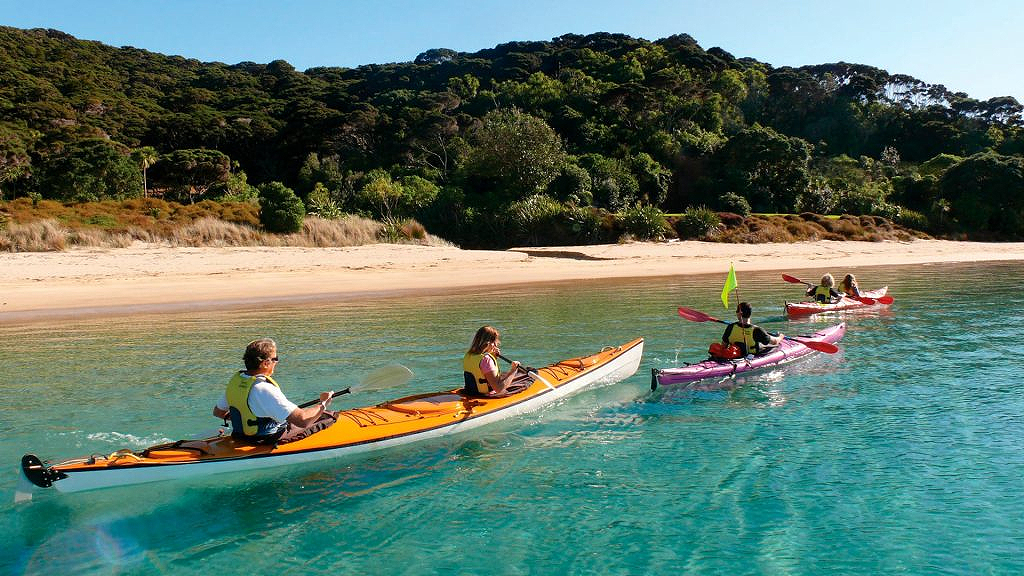 Good morning, wherever you are. Here's our summary of key economic events overnight that affect New Zealand, with news the China public health emergency is having a global economic impact. WDKHLWA.
Equity markets are in full risk-aversion mode today. On Wall Street, the S&P500 was down -0.9% at the end of the week. Overnight European markets were actually very positive with most up more than +1% but that just made back earlier losses so they are flat for the week.
Yesterday, Shanghai equities crashed -2.8% taking the weekly loss to more than -3% and pushing the 2020 levels below where they started. Hong Kong and Tokyo were flat and just on the positive side overnight.
Back in the US, the flash internationally-benchmarked PMIs came in marginally expansionary. And that was the case for both their factory and services sector and both were a pick-up in activity. But the movement is small.
There were small improvements in Europe as well in the same PMIs, but their factory sector is contracting, even if less, while their services sector is expanding.
In Japan, the same PMIs are recording a rebound to start 2020. A good rise for services back to expansion is more than offsetting the contracting factory sector which also improved and is now close to a steady state.
In Canada, retail sales data for November was much better than for October but the rise was pretty much as analysts were expecting. These gains were built on much better car sales, otherwise its not such a pretty picture.
China of course is gripped by the Wuhan coronavirus flu emergency. The large-scale lock-down now affects three core cities and more than 30 mln people. The local response is impressive. But so close to the Spring Festival break, for many it will be a bit like cancelling Christmas would be for us. And the effects are spreading far wider, even if the absolute numbers of people infected seem tiny. There are already major economic consequences and they will grow as fast as the medical emergency. The Chinese food sector is in for an uncertain time as people start stockpiling.
And a recent crackdown on "statistics fraud" has seen more than half of China's 30plus provinces lower their 2018 GDP results. But the same audit saw 17 other provinces get their GDP revised up. And the net effect has been an upward revision.
Both the Australian factory sector and their services sector are contracting now, according to the latest PMI update for January 2020. And the rate of decline is getting steeper even if neither is large yet. Their factory PMI is at 49.1 and their services PMI is contracting faster at 48.9. (A score of 50 is a stall.) This is data released by CBA using the internationally benchmarked Markit series.
The UST 10yr yield is sharply lower again today at 1.68% and that means over the past week it has declined -16 bps. That is its largest weekly drop in more than three months. Their 2-10 curve has narrowed to +20 bps. Their 1-5 curve is holding at +7 bps. And their 3m-10yr curve is sharply flatter at just +20 bps. The Aussie Govt 10yr is down -3 bps overnight at 1.16%, an -11 bps fall in a week. The China Govt 10yr is holding at 3.03% overnight but still also an -11 bps weekly fall. And the NZ Govt 10 yr is also unchanged overnight at 1.46% and that is a -9 bps weekly retreat.
Gold is sharply higher today, up +US$10 from yesterday, now at US$1,574/oz and that is a +1% gain in a week.
The Fear & Greed index we follow has moved back close to neutral after a long stint hard over on the 'extreme greed' side. Volatility is low, with the VIX now at just under 15 with a rise for the week. The average for the past year has been 15. Both represent a risk-aversion change for the week.
US oil prices are also sharply lower again, now just under US$54.50/bbl and the Brent benchmark is down too at just under US$60.50/bbl. Both represent falls of more than -US$4/bbl in a week. The US rig count fell this week, and to levels near a three year low.
The Kiwi dollar has settled back a bit overnight and is now at 66.1 USc and broadly similar levels to this time last week. On the cross rates we are more than +½c higher at 96.8 AUc. Against the euro we are also higher for the week at 59.9 euro cents. The net of these shifts leaves our TWI-5 at 71.4 and almost the same level it was this time last week.
Bitcoin is down -1% from where we left it yesterday to US$8,473 and that is a weekly loss of -4.6% from this time last week. The bitcoin rate is charted in the exchange rate set below.
The easiest place to stay up with event risk today is by following our Economic Calendar here ».