US retail sales up but factory production down; Canada house sales strong; China also battles air pollution; EU growth weak; mortgage rates cut in Australia; UST 10yr yield at 1.58%; oil unchanged and gold up; NZ$1 = 64.4 USc; TWI-5 = 70.2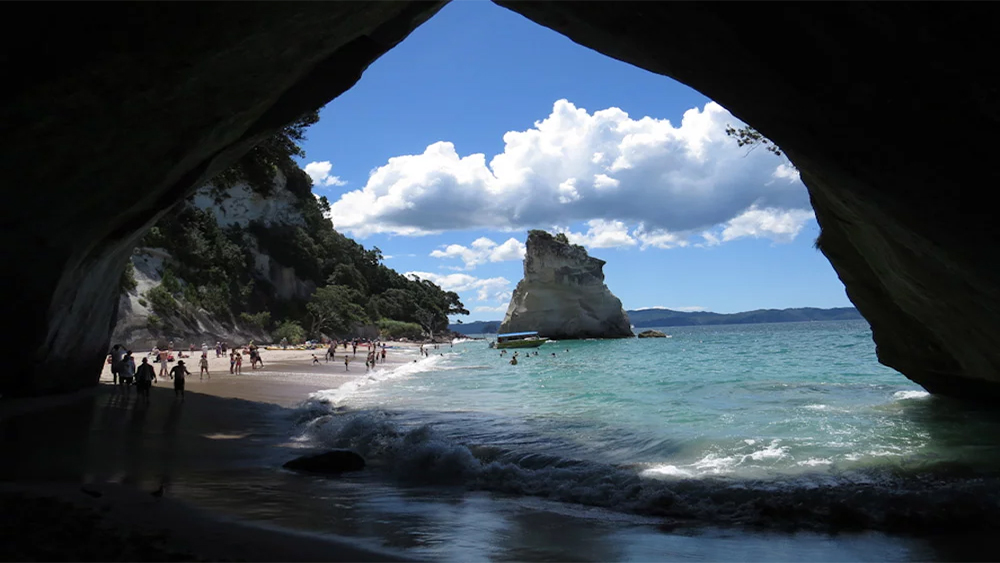 Here's our summary of key economic events overnight that affect New Zealand, with news equity investors still don't know what to make of the global risks although bond investors are moving to safety.
Equity markets are ending the week in a subdued mood, still trying to assess the likely impact of the sudden spike in official Covid-19 cases reported this week. The S&P500 is lower on the day as the close approaches, but it will still be up about +1.7% for the week. European bourses also fell by a small amount earlier, (although London was down -0.6% at the close). Yesterday, Shanghai ended the week up +0.4% and that is a weekly gain of +1.4%. Hong Kong had a similar move, although Tokyo ended the week with a -0.6% decline.
In the US retail sales rose marginally in January, up +0.3% from the prior month, but on a year-on-year basis they are up +4.4% from January 2019.
American industrial production fell however, down -0.8% in January from a year ago. Clearly, the rise in retail sales isn't based on locally manufactured goods. The drop is the first time a January has shrunk since 2016 and continues a string of seven monthly year-on-year declines. This time the reasons given were "unseasonably warm weather" which held down the output of utilities and Boeing's cutbacks.
But consumers aren't worried, with one measure of sentiment rising a little in February.
In Canada, existing home sales rose +12% in January from the same month in 2019 with prices up +11% on the same basis. The property market is especially 'hot' in Toronto. Local mortgage rates there are falling.
In China, the COVID-19 numbers are still rising, up to 64,500 and a +4000 rise from Thursday. The death toll is up to 1384 from 1368 this time yesterday. This time a week ago, the Chinese were reporting 31,400 and 638 deaths. The lockdown of Hubei province is getting even more strict. The toll on front-line workers dealing with the emergency is frightening.
And China doesn't only have the coronavirus to worry about. Air pollution, especially in Beijing, is really bad again and that is despite much reduced economic activity due to the virus cutbacks.
And more research is suggesting that the impact on China and many other Asian economies is going to be tougher than earlier assumed. (See page 11.)
In Europe they released their Q4 GDP outcome and it revealed only tiny growth.
In Australia, their largest home loan lender has trimmed fixed mortgage interest rates, promoting an eye-catching 2.99% one, two and three year rate, down from 3.29% and largest cuts to this level for investors. But as regular readers will know, these are 'package rates' that involve a range of fees and other cost obligations, so their "comparative rate" is a better way to match them with New Zealand rates. On that basis, the new CBA comparative rate is between 4.37% and 4.59%. Aussies still pay far more for fixed rate loans than we do.
The UST 10yr yield is now just on 1.58% and lower by -3 bps since this time yesterday - and unchanged over the week. Their 2-10 curve is less positive at +15 bps. And their 1-5 curve is still negative at -7 bps. But their 3m-10yr curve has slipped from positive to a negative -2 bps. The Aussie Govt 10yr is down -3 bps at 1.05%. The China Govt 10yr now at 2.89% and firmer by another +1 bp. The NZ Govt 10 yr is also down by -3 bps overnight to 1.38%.
Gold has risen yet again today, up another +US$7 to US$1,584/oz. However, for all the uncertainty gold is only heading for a +1% gain for the week.
The Fear & Greed index we follow is still neutral. The VIX volatility index is now just under 15.
US oil prices are holding at just over US$51.50/bbl. The Brent benchmark is also stable at just on US$56.50/bbl.
The Kiwi dollar will start today softer at just under 64.4 USc. On the cross rates we have held 95.8 AUc. Against the euro we also unchanged at 59.4 euro cents. That means our TWI-5 is now at 70.2 and +0.6% higher than this time last week.
Bitcoin is now at US$10,288 which is a +1% rise in a day and a strong +5.2% gain for the week. The bitcoin rate is charted in the exchange rate set below.
The easiest place to stay up with event risk today is by following our Economic Calendar here ».