Global supply chain at risk from China stall; US PMIs dive; Fed says prepare for recession; most data soft; China car and property sales collapse; UST 10yr yield at 1.47%; oil lower and gold jumps; NZ$1 = 63.5 USc; TWI-5 = 69.6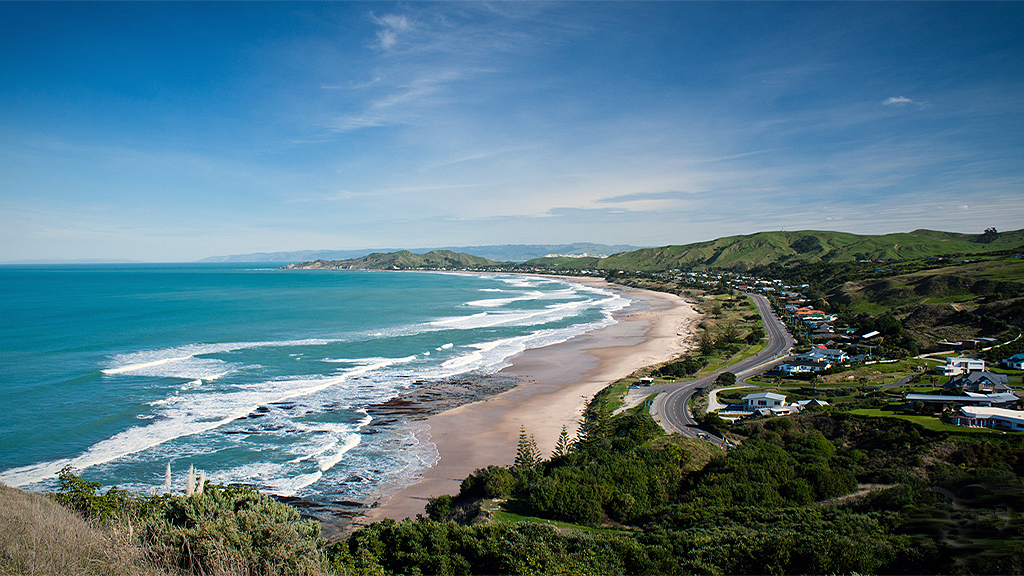 Here's our summary of key economic events overnight that affect New Zealand, with news markets are hoping for a strong bounce-back in China, but risk asset prices jump just in case.
Coronavirus deaths now seem to be topping out at 2248 and infections at 76,800. A week ago these levels were 1491 and 64,400. But are official tallies believable? And the same data shows the number of cases is now starting to rise outside of China. Economically, supply-chain risk is the next big concern.
In fact, the latest PMI data for the US reinforces these risks. Their factory PMI has stalled and their sevices PMI is now contracting in a sharp move lower. In this survey, new orders fell for the first time since this metric began in 2009.
In fact, a Fed Governor has called on Congress to plan for a recession.
And equity markets are back in fear mode. The S&P500 is down more than -1.1% so far today. European markets were lower by -0.6% earlier. And they followed key Asian markets that fell -1.1% in Hong Kong yesterday, Tokyo fell -0.4% (although Shanghai did manage a +0.3% gain on the day).
American home sales fell in -1.3% January from December amid a short supply of houses for sale although they are up almost +10% year-on-year. But the supply squeeze is likely to be short term as building permits and the number of homes under construction are at levels last seen 13 years ago.
Canadian retail sales were flat in December from November and up less than +2% in all of 2019. And Canad's economy is currently hostage to a major shutdown of a key rail network as indigineous political issues come to a head.
And there is more data showing Japan is suffering from a sharp contraction.
The Eurozone has bucked the negative trend however with its latest PMI's now at six month highs, and led by manufacturing.
And inflation is rising in the EU, up +1.7% year-on-year in January, a little less for the Eurozone.
Back in China, car sales have ground to a virtual halt, nationwide. Dealerships are closed and in the first week of February less than 1000 cars were sold nationwide. In 2019 this was a car market larger than the USA.
And China's property market has also ground to a halt. It is a nervous time for public policy officials who continue to reassure that the downturn will be temporary and there will be a strong bounce-back when the crisis passes. It is that 'hope' that is keeping commodity prices from collapsing.
In Hong Kong, updated data shows that almost -30,000 people left the City permanently last year, a sharp reversal from the +20,000 immigration gain in 2018.
In Australia, recent cases have highlighted growing 'wage theft' allegations where employees have been consistently underpaid. The Aussie payroll system involves huge complexity around laws and a myriad of union agreements. But a new survey also shows that overpayment is an even larger issue as most employers seem to err on the side of caution when things get complicated. The overpayments seem to be far larger than the underpayments. Employers almost never clawback such payments when they are discovered.
The UST 10yr yield is now just on 1.47% and lower by -4 bps since this time yesterday - and down by a sharp -11 bps for the week. Their 2-10 curve is less positive at +13 bps. And their 1-5 curve is much more negative at -13 bps. and their 3m-10yr curve has also shifted sharply more negative at -13 bps. The Aussie Govt 10yr is down -3 bps overnight at 0.94% and also lower by -11 bps for the week. The China Govt 10yr now at 2.93% and unchanged overnight. The NZ Govt 10 yr is unchanged overnight at 1.26% but that is a -12 bps weekly drop.
Gold has also made another sharp risk-off move, up +US$24 overnight to US$1,646 and that is accumulated to a +$62 rise for the week, a remarkable +3.9% advance on top of last week's +1% rise.
The Fear & Greed index we follow is now on the 'fear' side of neutral. The VIX volatility index is up to just over 17.
US oil prices are lower overnight at just under US$53.50/bbl. The Brent benchmark is also lower at just under US$58.50/bbl. But both represent a rise for the week. The US rig count is stable at its new low level.
The Kiwi dollar will start today at just under 63.5 USc and a -1c fall for the week. On the cross rates we have held 95.8 AUc. Against the euro we are also down -1c for the week at 58.5 euro cents. That means our TWI-5 is now at 69.6 and its lowest since November.
Bitcoin is now at US$9,740 which is a +US$100 rise overnight but locks in a -5.3% fall for the week. The bitcoin rate is charted in the exchange rate set below.
The easiest place to stay up with event risk today is by following our Economic Calendar here ».