Markets turn seriously risk averse; benchmark bond prices jump; NY Fed struggles with liquidity support; US jobs data ignored; Aussie's mull stimulus; UST 10yr yield at 0.74%; oil drops hard and gold higher; NZ$1 = 63.6 USc; TWI-5 = 68.4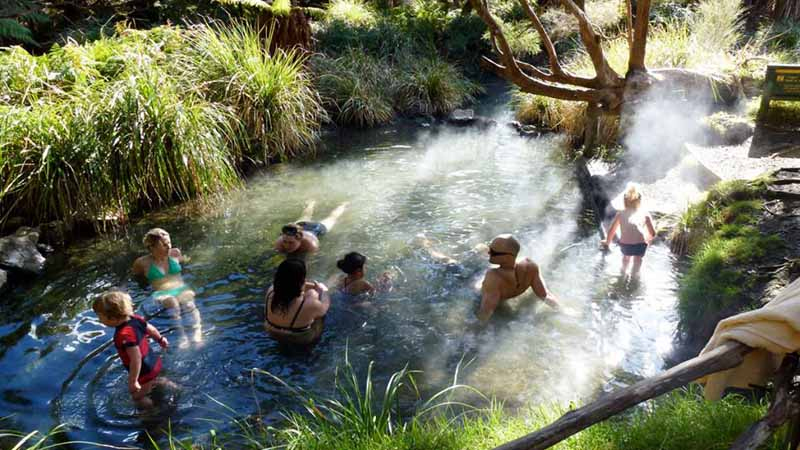 Here's our summary of key economic events overnight that affect New Zealand, with news European and Asian markets fell hard yesterday to end the week and American markets are no better today.
Wall Street is gripped with fear again and even a strong February US jobs report is failing to ease the mood. Equity indexes started negative and have stayed negative, down -3.2% from yesterday in mid-afternoon trade, and sinking. If they stay at this level the S&P500 will end the week unchanged, having been unable on three occasions to sustain any rally.
The bond markets are showing even more fear. Many commodities are weak although gold is firmer. Public bailout programs haven't been announced yet even though may investors thought they would by now. Now the worry is, when they come they will be inadequate. But NY Fed overnight repo purchase activity is now at levels only before seen during the 9/11 emergency, and were at a record high today. This level of support indicates the authorities are having trouble maintaining market liquidity.
US non farm payrolls rose by +273,000 in February and that was well more than expected. But this data was collected in surveys in the first half of the month and so precede the sharp bite of the coronavirus fear effects outside China. It also displays outlier results. This last time an unusually large gain was reported, it was reversed with a sharp correction the following month. Their low participation rate (63.4%) made no progress. Hourly wage gains slipped to +3.0% pa. Strong employment gains were noted in healthcare (+57,000), foodservice workers (+53,000), and government workers (+47,000) These three sectors accounted for about 60% of the February rise. Factory job levels slipped.
Data on American consumer debt levels will be released about 9am NZT and if there are significant movements, we will update that here. Update: Its growth slowed slightly in January.
Canadian employment grew strongly as well in February, but again, their survey was early in the month too. Their rises were pretty much all from full-time job gains. Their participation rate (65.4%) was unchanged as well.
In China, bankruptcies are starting to emerge, and bad loans are piling up. It will only get worse, even if the virus emergency there is toppig out. The economic impacts will only grow from here. And the Chinese authorities are fighting the economic impacts with "more debt" which can't end well. And official news accounts of "economic progress" are laughably unrealistic, undermining what must be huge efforts being made to stabilise a worsening situation.
Key prices of some international commodities seem to be hanging in there, although others aren't. Iron ore prices haven't dropped and neither have those for (steel-making) coal. If anything they have firmed. And just like air-freight rates, shipping rates are rising sharply. It seem s that freight capacity is being removed faster than freight demand. But prices for copper, nickel and aluminium are all now falling.
Australian retail sales were weak in January, weaker than expected, dropping to a gain of just +2.1%, the slowest January year-on-year gain since 2005. This slowdown is concentrated in January which actually shrank, all due to bush fire and drought effects. None of this January decline is due yet to coronavirus.
Australia is working on an economic stimulus package to avoid its first recession almost 30 years.
The latest compilation of Covid-19 data is here. The global tally is now 101,583 of officially confirmed cases, up +20% in a week. There are now 21,010 cases outside China, a rise of +3389 in one day as the numbers keep on jumping in South Korea, Italy and Iran. 15,976 are in those three countries (76%). A week ago that outside-China number was 5931 so it is still quadrupling in a week. Inside China, the growth of reported cases has stopped. But global deaths are now up to 3460 and 3044 are in China (86%).
The most spectacular move overnight has been the extreme risk aversion shown in the bond market. Demand is rocketing for the safety of Government benchmark bonds. The UST 10yr yield is now just under 0.74% which is a very sharp -18 bps drop from the previously record low 0.92% yesterday, and a stunning -38 bps dump from this time yesterday. Regular readers will know the a -1 or -2 bps daily fall is a lot in this market. The rate curves are still in that strange transition behaviour we have seen for the past week. Their 2-10 curve is more positive at +25 bps. Their 1-5 curve has turned sharply positive at +21 bps. but their 3m-10yr curve is still negative, just less so at -2 bps. The Aussie Govt 10yr is down -5 bps for the week to 0.68%. The China Govt 10yr now at 2.69% and down -11 bps for the week. The NZ Govt 10 yr is down -11 bps for the week at 0.95%. The NZ and Australian rates also involve drops to unprecedented record low levels.
Gold has risen +US$5 overnight to US$1.668/oz. That is not a big daily gain, but since this time last week the yellow metal has jumped +6.1% or +US$96/oz.
The Fear & Greed index we follow is now near a record at the 'extreme fear' side of the dial. The VIX volatility index is at the same high it was a week ago, now 48, up from just over 17 two weeks ago and its highest since March 2009.
US oil prices are sharply lower overnight at just over US$42/bbl and down more than -US$3/bbl. The Brent benchmark is also lower at just over US$46/bbl. The US rig count is surprisingly stable at its new low level but is hard to see it staying at this level for much longer. A dive is imminent, you would think. And a long-standing informal deal between OPEC and Russia has collapsed after Moscow refused to support deeper oil cuts to cope with the sharp demand drop, and then OPEC retaliated by removing all limits on its own production.
The Kiwi dollar is ending the week sharply higher, mainly on a sliding greenback. It is now 63.6 USc, up more than +½c in a day and up +1½c since this time last week. On the cross rates we are little-changed in a week at 95.9 AUc. Against the euro we are softer by -½c for the week at 56.2 euro cents. We have slipped against the Yen. That means our TWI-5 is now at 68.4 and a minor net gain.
Bitcoin is now at US$9,090 which is very similar to where we left it last night, but it is a +6.5% weekly rise, making back a little of the sharp losses in the prior two weeks. The bitcoin rate is charted in the exchange rate set below.
The easiest place to stay up with event risk today is by following our Economic Calendar here ».