Covid-19 explodes in the US; consumer confidence dives; the Fed shows what 'unlimited' means; Canada and India cut & stimulate; Australia struggles; UST 10yr yield at 0.73%; oil down and gold up; NZ$1 = 60.1 USc; TWI-5 = 66.6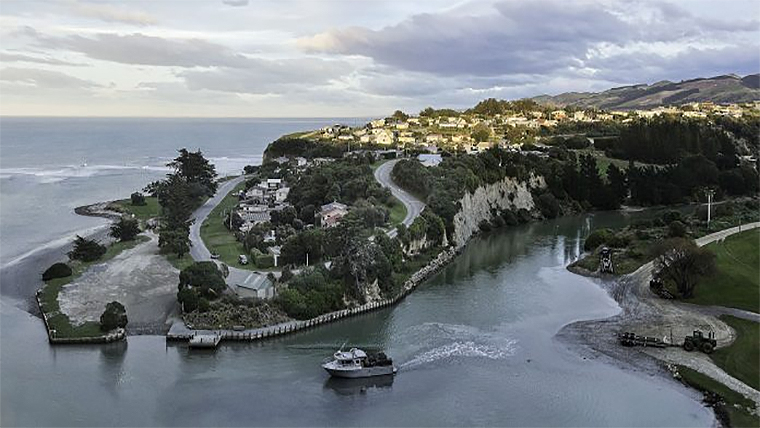 Here's our summary of key economic events overnight that affect New Zealand, with news the economic impacts are getting worse worldwide.
The US is getting explosive increases in its coronavirus infections and deaths, becoming the world's epicenter for the disease. State shutdowns are spreading in the absence of any Federal leadership to deal with the crisis, except on a financial level.
As a consequence, consumer confidence is diving, almost its steepest decline ever. Not only is it likely to get worse, it is likely to get much worse as people realise the policy failures have been toxic. It could get ugly for civil society there.
On the economic front, Congress has finally passed its US$2 tln stimulus and bailout bill, which the President says he will sign. Commercial property owners like him will get its aid soon. Workers and those now without jobs will get it on the drip-feed.
And today, the NY Fed bought US$223 bln in repos, taking their weekly total to US$650 bln. They also bought another US$34 bln in mortgage-backed securities taking the weekly total to US$472 bln. And they bought an eye-popping US$47.5 bln in US Treasuries today, taking the weekly tally to US$306 bln. All up, these three categories total US$1.427 tln. That will soon dwarf Congress's fiscal plan for the whole crisis. And we haven't even mentioned the Fed's activity in supporting their USD swaps market. That's another US$206 bln in just this week. Oh, and we should also mention the US$178 bln of Fed support of the NY securities dealers so far this week. You get the idea of what they mean by "unlimited support". It a propping up of the whole financial structure. The Fed may have "awesome powers" but it is virtually powerless to fight the virus and its impacts.
In the real economy, the dive in economic activity is having many costly effects, not the least of which is that back-haul freight opportunities have vanished leaving only one-way traffic and effectively doubling the cost of moving goods.
And here's another major impact. It is something that could shift demographics globally for a generation.
Across the now-closed border, Canada cut its official interest rate by -50 bps overnight to 0.25%. But that was just part of a coordinated response with their government which included a 75% wage subsidy for affected workers.
India has also cut its official interest rate by -75 bps to 4.40% and unleased US$30 bln of stlmulus.
In the UK, senior members of their government, including their prime minister, have tested positive for Covid-19.
China has now effectively closed its borders to travelers who are not citizens, worried about undoing their hard-won and painful Covid-19 containment gains. Their recovery rate is now up to 91% but it has cost them 3300 deaths so far. But China is increasingly optimistic it can restart its economy and a number of innovative 'helicopter' measures are being deployed. New Zealand's immediate economic future probably depends on these being a widespread success.
In Australia, confused signals continue and there is still no nationwide lockdown. Some state borders are closed, many businesses are shuttering, but many aren't. And many people are ignoring the risks. They have a fragmented and dangerous situation brewing.
For the record, the S&P500 is down -1.3% today so far. European markets fell twice as much overnight. But it is crystal clear equity market pricing signals now mean squat as investors have no idea how to price their holdings. Time won't be friendly to pricing decisions taken over the past week.
---

You get our daily news coverage free. Corporates are starting to pull advertising. That is a big problem for us. You enjoy reading our website, and I am asking you to Become a Supporter now. I personally want to say a big Thank You. (If you are already a Supporter, you're my hero.)
---
There are now more than 368 Covid-19 cases identified in New Zealand, with another 85 new cases yesterday, including six important clusters.
Worldwide, the latest compilation of Covid-19 data is here. The global tally is now 530,000 of officially confirmed cases, up +71,000 from this time yesterday and accelerating over the week. There are now 484,000 cases outside China and almost all of them are in five core countries. We will cease reporting the "outside China" number now because Italy is about to have more cases, joining the USA in this category. China is no longer the epicenter. That has moved to the US which now has 93,000 cases, up +23,200 (or +33%) IN ONE DAY. Covid-19 is has exploded there. Australia is now over 3100 cases, and 13 deaths. The pace of global infection is accelerating even quicker and global deaths now exceed 25,000. New Zealand is about to get its first Covid-19 death, from the eight people in hospital with the virus, two in ICU.
The UST 10yr yield is soft again today at under 0.73% and down -5 bps in a day. Their 2-10 curve is still very positive at +48 bps but slightly less so overnight. Their 1-5 curve is positive at +30 bps, also less so, and their 3m-10yr curve is still way out there at +73 bps and also less so. Short rates for UST bills turned back positive overnight. The Aussie Govt 10yr yield is now at 0.89% which is down -2 bps in a day. The China Govt 10yr is unchanged overnight at 2.68%. The NZ Govt 10 yr yield is also little-changed at 1.10%.
The Fear & Greed index we follow is still on the 'extreme fear' side, but only just and not at the critical level we had this time last week. The VIX volatility index is still very elevated however, now at 65 when the average before this latest crisis was about 17. And it's rising today.
Gold is up again today, up +US6 at US$1,638/oz.
US oil prices are down sharply today to under US$21.50/bbl and the Brent benchmark is also sharply lower at just over US$24.50/bbl. Both represent drops of almost -US$1.50/bbl. Prices are dropping because there is nowhere to store the oil being produced as demand crashes. The US rig count has fallen sharply this week, back down to levels last seen in early 2017. Most analysts expect even sharper falls in the weeks ahead.
The Kiwi dollar is starting today firmer again than this time yesterday, now at 60.2 USc and up +½c overnight. And that is a remarkable +4c rise in a week as the greenback takes a hammering. On the cross rates however we are still high at 98.1 AUc. Against the euro we are also up at 54.4 euro cents and a +2c rise in a week. That means our TWI-5 is up to 66.6 (yes) and its highest in more than a week.
Bitcoin is now at US$6,658 and little-changed since this time yesterday. But it is up +7% in a week. The bitcoin rate is charted in the exchange rate set below.
The easiest place to stay up with event risk today is by following our Economic Calendar here ».