American jobless claims surge again; US Fed adds US$2.3 tln of expanded help; Canada's jobless in huge spike; China's food prices up +13%; Aussies rush for cash; UST 10yr yield at 0.73%; oil lower and gold higher; NZ$1 = 60.8 USc; TWI-5 = 67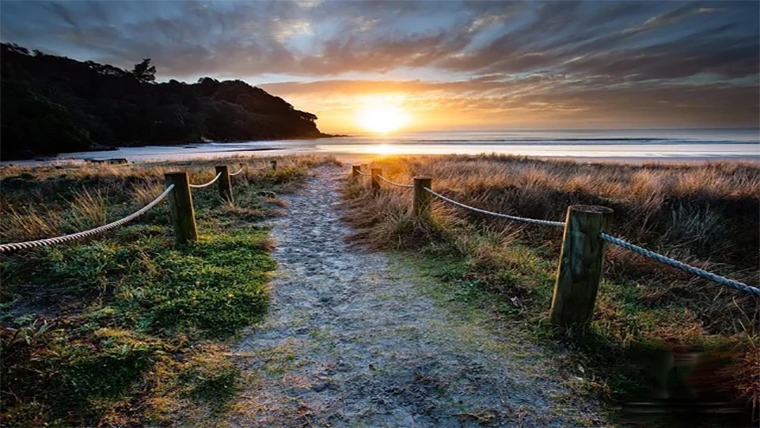 Here's our summary of key economic events overnight that affect New Zealand, with news the giant American economy is still taking body blows.
In the US, efforts to keep businesses operating and workers employed have so far failed to stop massive job losses as the economic impacts of the virus tear through their economy in devastating ways. Consumer sentiment is diving, as you would expect.
The number of claims for unemployment benefits came in with another huge jump, adding +6.6 mln people last week to the prior week's +6.9 mln (itself revised higher). And don't forget the +3.3 mln in the week earlier than that. In these three weeks that is almost +17 mln people suddenly out of work on top of those that have had hours or pay cut but still retain their jobs. Officially, their unemployment rate has been said to jump to 5.5% (from 4.4% in March and 3.5% in February) but with plummeting participation, the labour force impacts will be far higher than that.
The US Fed has vastly expanded its backstop lending to companies that are now in dire straits, chiming in with a new US$2.3 tln program on top of the trillions previously announced. It's a move so big that essentially, the US Fed now controls the US bond market. And it is a move that has the Fed supporting companies with risky debt situations. The Fed finds itself completely unsupported by the fiscal authorities, applying monetary solutions to a fiscal problem.
And just how un-resilient the American Federal fiscal resources are, was emphasised today by the state of their financial position. The federal budget deficit grew 8% in the first six months of the fiscal year, as government spending outpaced federal tax receipts, and that was before the big hit expected from the pandemic. For the year to March, they had a budget deficit of -US$1.04 tln, up 20% in a year and 2¼ times higher than the situation this Administration inherited. By any standard, its a record of mismanagement in "the good times" making them uniquely vulnerable now "bad times" have arrived. They damaged rather than repaired the roof when the sun was shining.
It is not only the Americans who are suffering. North of the border, more than 1 mln Canadians lost their jobs in March and that was double the level analysts were expecting and a breathtaking surprise. Officially, their unemployment rate jumped to 7.8% but of course with a labour force of 20 mln, and a rapid fall in the participation rate, the real jobless levels will be far higher than that.
In China, their consumer price rises are moderating, taking their recent CPI jumps lower in March. Their CPI was up +4.3% and down from the February increase of +5.2%. Still, food prices rose more than +13% of which beef prices were up +22% and lamb prices up +12%. There were big falls for fuel, and for fresh fruit. Prices are not rising in the industrial sector however, in fact declining as deflation sets in there again after a brief respite.
And new loans extended by Chinese banks surged in March, their aggregate financing hit a record high and their money supply grew at the fastest pace in three years, after a big pump of liquidity to support their economy. New bank lending climbed to NZ$670 bln in March, surging from NZ$215 bln in February.
In Australia, their reserve bank has revealed (top of page 11) that extra cash had to be emergency trucked to bank vaults after depositors rushed to withdraw large amounts - in some cases millions of dollars - when the markets tanked last month because of fears about the pandemic.
Worldwide, the latest compilation of Covid-19 data is here. The global tally is now 1,673,000 and up +208,000 this time on Thursday which is a rising tide. Now, more than 29% of all cases globally are in the US and they are up +83,000 since Thursday to 486,500. This is a faster rate of increase. Less than 6% of all US cases have recovered so far. China's recovery rate is now 94% and they claim they only have 5100 active cases nationwide now. Australia has now over 6200 cases, 5000 active, and while the rise in infection is slowing, deaths are not and now exceed 54.
Global deaths now exceed 100,000. Death rates in Europe are frightening and rising; the death rate in Italy is up to almost 13%, in the UK to just over 12%, and in Spain is touching 10%. But they are much lower elsewhere in Europe. The US rate is up to just over 3.7% and now exceeds 18,000 people and about to soar past Italy's level.
There are now 1283 Covid-19 cases identified in New Zealand, with another +44 new cases on Friday and lower than the +29 +50 increase on Thursday. That is the lowest daily increase in two weeks. The number of clusters remains at 12. Now two people have died here, and there are 16 people in hospital with the disease, with five in ICU, and two of those are in a critical condition. The latest death is a woman in her nineties from a nursing home in Christchurch. 29% of all New Zealand cases have now recovered.
In New York, equity markets ended Thursday up +1.5% and that caps a weekly gain of +4.6% for the S&P500. That means since the peak on February 19, the S&P500 is now down 'only' -17.6%, dragging the losses below the -20% bear market definition.
The UST 10yr yield is down -4 bps at just on 0.73%. Their 2-10 curve is unchanged today at +49 bps. Their 1-5 curve is less positive at +16 bps, and their 3m-10yr curve is also flatter at +54 bps. The Aussie Govt 10yr yield is now at 0.99% and a rise of +1 bp. The China Govt 10yr is up +3 bps at 2.54%. The NZ Govt 10 yr yield is down a sharp -11 bp at 0.98% and unusually lower than the Australian level.
Gold is up sharply again, up by +US$44 to US$1,686/oz.
US oil prices are a little lower at just on US$23/bbl, down -US$1/bbl. The Brent benchmark has stayed low at just on US$32/bbl. This fall comes despite a Saudi-Russian agreement to cut output, probably because the agreed cuts were far less than markets expected. And the US rig count took another steep drop in the past week, down to 602. That is a cumulative fall from 805 at the start of 2020 and down from 1,022 a year ago which was just after its recent peak.
But the Kiwi dollar has strengthened further against the greenback, up now to 60.8 USc. On the cross rates we are lower however at 95.7 AUc. Against the euro we are little-changed at 55.6 euro cents. That means the TWI-5 is at 67 and its highest in a month.
Bitcoin is now at US$6,875 and a -6% fall from where we left it on Thursday, a fall said to be based on "profit-taking". The bitcoin rate is charted in the exchange rate set below.
The easiest place to stay up with event risk today is by following our Economic Calendar here ».