China left as our one only hope to restart our export economy if we step back from Level 4 lockdowns; NSW cuts Land Tax, UST 10yr yield at 0.73%; oil lower and gold unchanged; NZ$1 = 60.8 USc; TWI-5 = 67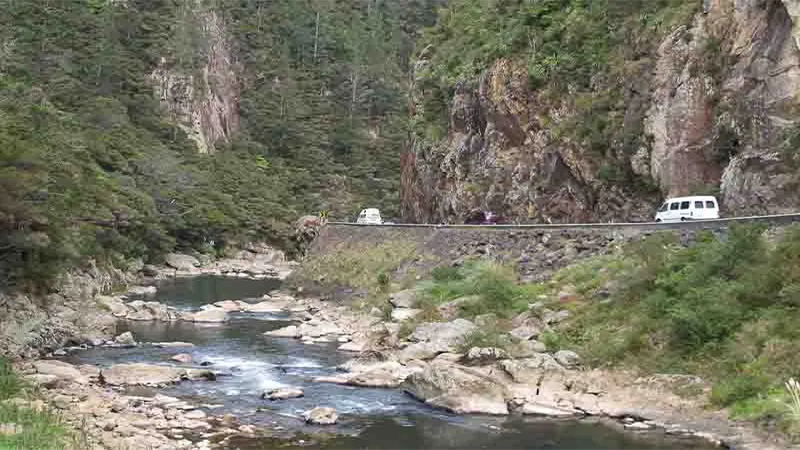 Here's our summary of key economic events overnight that affect New Zealand, with news we may be crushing our curve, but many countries that are key customers of our exports are a long way behind us.
As this is the Easter edition, we are going to look at what has been going on in some other countries, other than the US, China and Australia that are important customers of our exports - actually just our own goods exports because our service exports are dominated by tourism - and tourism is stuffed for the foreseeable future.
We all know our largest export market is China. They purchased $17 bln of our exports in the year to February or 28%. Australia purchased 15%, Europe 10% and the US 10%. That leaves 38% of all our exports purchased by all other countries. So how are the main ones in this second tier faring?
Japan is our next-largest customer (5.9% of our exports). Although they have a far larger population, Japan has about the same number of Covid-19 cases as Australia and only marginally more deaths. Japan's disadvantage is the age of its population and its population density. Japan thought it was on top of its outbreak but although minor, overall infection rates have started rising again. Physical distancing will be particularly difficult and with an impending tightening of their lockdown, it could mean they will only be allowed 2 hours outside - per week. Even though the Japanese are respectful of authority and socially compliant, that will be a very severe restriction if it comes. Hospitality will collapse and our food exports to Japan will be in big trouble. So far, only 13% of cases have recovered in Japan. A new potentially intense lockdown means Japan is unlikely to be an early customer of New Zealand exports.
And we should note that Japan has earmarked NZ$3.7 bln of its economic support package to help manufacturers shift production out of China, as the pandemic disrupts supply chains between the major trading partners.
South Korea (2.8%) was an early hot-spot and they flattened their curve in early March. But a chronic level of new infections has persisted since. Still, 70% of cases have now recovered and to ease the economic dislocation, their Government has given each household NZ$1300 - except to households in the top 30% on all incomes. Being early and effective means South Korea is a good candidate as a market open for New Zealand exports.
And we should note that Korea is moving to reduce its dependence on Japan in its supply chains.
Hong Kong (2%) has done a very good job of limiting its health exposure to the virus that originated in its parent. It has only 1004 cases and four deaths so far and it benefits from a regionally superior health system. And even though its people are independently-minded, they innately understand the benefits of isolation and the perils of easing too early. But it is a city that was already reeling from protests resulting from the assault by China on its freedoms, so it started with an economy already in recession - and a severe recession at that. Covid-19 on top of that means that demand in Hong Kong is very weak at present, not an attractive market for our products. In fact, in February, retail sales were down a massive -44% year-on-year.
Singapore (2%) is suffering the same fate. Sharp falls in retail sales, and its economy shrinking means Singapore is an unlikely place to find sales, let alone increased exports.
Taiwan (2%) is one country that has managed its virus emergency well. With only 388 cases and six deaths in a population similar to Australia's, it is a go-to place for public health standards. And it is expecting 2020 economic growth to be +2.4%, but retail sales will be hit hard as the population continues to self-isolate. Still, their shift to online sales will limit the downside there.
The bottom line for these second tier countries is that we will be very little help in export demand from any of these that will be meaningful for us. China may have been identified as a core concentration risk, and perhaps it still is, but demand from them is the only thing that could possibly save our 2020 economy.
In Australia, the NSW government has conditionally cut their land tax by 25%. Landlords of both commercial and residential properties will gain AU$440 million worth of tax relief - provided they assist tenants to at least the same level.
Worldwide, the latest compilation of Covid-19 data is here. The global tally is now 1,827,000 and up +154,000 this time on Saturday which is a slower rising tide. Now, just under 30% of all cases globally are in the US and they are up +55,000 since Saturday to 542,000. This is a slower rate of increase. The level of US cases that have recovered is 7.5% up to 23%. The UK now has more cases than China and three times the death level, in fact a death rate of 12.5%. Australia has now over 6300 cases, 4500 active, and while the rise in infection is slowing, deaths are not and now exceed 60.
Global deaths now exceed 113,000. Three mutations of the virus are now spreading.
There are now 1330 Covid-19 cases identified in New Zealand, with another +18 new cases on Sunday and lower than the +29 increase on Saturday. That is the lowest daily increase since March 22, three weeks ago. The number of clusters is up one to 13. Four people have died here, all geriatric patients, while another five are in ICU. One of those is in a critical condition. 35% of all New Zealand cases have now recovered.
The UST 10yr yield is holding at just on 0.73%. Their 2-10 curve is unchanged today at +49 bps. Their 1-5 curve is less positive at +16 bps, and their 3m-10yr curve is flatter at +54 bps. The Aussie Govt 10yr yield is now at 0.99% and up +23 bps in a week. The China Govt 10yr is at 2.54% and a fall of -7 bps in a week. The NZ Govt 10 yr yield is down -4 bps in a week at 0.98%.
Gold isn't really trading and is still at US$1,686/oz.
US oil prices are a little softer at just under US$23/bbl. The Brent benchmark has stayed low at just under US$31.50/bbl.
The Kiwi dollar will open the week at 60.8 USc. On the cross rates we will be at 95.7 AUc and against the euro at 55.6 euro cents. That means the TWI-5 will start at 67 and its highest in a month.
Bitcoin is now at US$7,115 and a +3.5% rise from where we left it on Saturday. The bitcoin rate is charted in the exchange rate set below.
The easiest place to stay up with event risk today is by following our Economic Calendar here ».