Auckland Council faces massive drop in revenue due to the lockdown and the expected recession, proposes to broaden its rates deferral scheme for businesses and residents facing hardship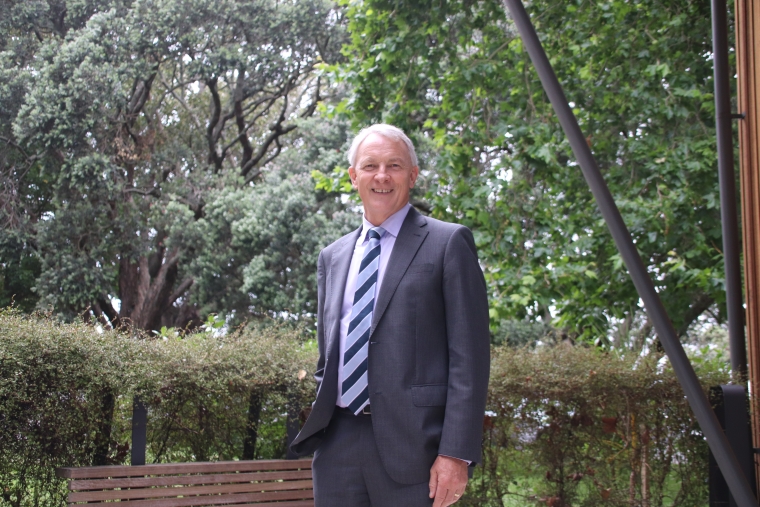 Auckland Council is embarking on a significant cost cutting programme as it faces a potential loss of hundreds of millions of dollars in revenue over the next financial year from the effects of the COVID-19 lockdown and the recession which is expected to follow.
Auckland Mayor Phil Goff says the biggest drop in revenue is likely to be from people and businesses who will be unable to pay their rates because of financial hardship.
The Council would broaden its ability to defer or postpone the payment of rates for both residential and commercial ratepayers, but the move was expected to reduce the Council's rating revenue by about $125 million in the next financial year.
Goff told interest.co.nz he also expected the increase in rates for the coming year to be reduced to 2.5% rather than the 3.5% increase he campaigned for.
"We've got to be cognisant of the fact that generally, incomes in the community will be less and we've got to make some acknowledgement of that," he said.
On top of that the Council is expected to suffer a net $250 million decline in non-rating revenue.
That includes the reduction in dividend revenue from the Ports of Auckland and Auckland Airport.
Goff said the Auckland Airport dividend was worth about $60 million a year to the Council but the company "won't be paying a dividend for quite some time to come."
And with construction activity in the city expected to decline there would be a reduction in income from fees for things like providing building and resource consents and from development contributions.
There would also be a reduction in income from events held at council-owned stadiums and other venues and a reduction in gate sales at venues such as the zoo, and from regional fuel tax receipts and their matching Government contribution.
"We are going to have to reduce our expenditure, and significantly," Goff said.
To help cover the loss of revenue he was proposing some major costs savings in a number of areas.
These included:
Giving notice to what he described as "1100 contingency workers," mostly external contractors such as consultants or people filling temporary positions at the Council.
A hiring freeze for new staff.
Cancelling the expected increases in contributions to community groups, which ranged from surf lifesaving to the rescue helicopter and Auckland Theatre Company. Their Council funding would be held at current levels.
Services at some Council facilities such as libraries and swimming pools might need to be reduced, possibly by a reduction in their opening hours.
Goff and the Council's Deputy Mayor and Chief Executive, and the chairs of all Council Controlled Organisations and the chief executives and top executive teams of those organisations have all agreed to take a 20% pay cut.
Although the pay of most Council staff was subject to negotiation, it was likely that pay rates would not increase for a year. "I'm not expecting our people to take the cut that I'm taking but they might have to consider that we are not in a position to increase their wages this year," Goff said.
Goff acknowledged that the cuts in expenditure will result in a reduction in services in some areas.
Things that are nice to have but are not core services to Council might have to be deferred or in the worst case, cut," he said.
" Areas of discretionary expenditure will clearly be reduced.
"That may mean it may take us longer to do things that we would rather do more quickly."
However the Council would try to maintain its investment in major infrastructure projects.
"It's imperative to try and maintain our capital expenditure with [central] government to ensure we can continue to build the infrastructure the city badly needs and to stimulate and promote jobs and growth," he said.
However that could be affected by its ability to borrow.
Goff said the Council was required to by its ratings agencies to maintain its debt to income ratio below 270%.
"As our revenue drops, our ability to borrow is damaged.," he said.
"And it's likely that in the next 18 months we may exceed our debt-to-revenue ratio."
The Council would negotiate with the credit ratings agencies over the issue, he said.
Auckland Council is required to have its budget for the next financial year finalised by June 30, but the changes Goff is proposing are so extensive that they will need to go out for public consultation.
Goff said that could delay the budget being finalised and approved until the end of July.
The comment stream on this story is now closed.