Next week's Budget to focus on strengthening the public sector, providing increasingly targeted support for households and businesses and rebuilding a new-look New Zealand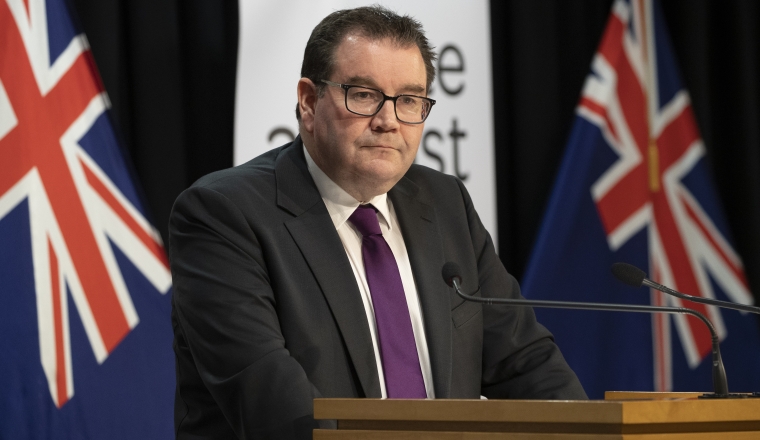 Finance Minister Grant Robertson is reiterating his commitment to using the COVID-19 crisis as an opportunity to rebuild a different kind of New Zealand.
Delivering a speech on Thursday, ahead of releasing the 2020 Budget on May 14, Robertson said, "There are few times in life when the clock is reset."
He said now is the time to address long-term issues like inequality, the future of work and climate change.
"As someone said to me the other day, if your house were to burn down, you probably wouldn't build it back exactly the same, would you?" he said. 
Strengthening the public sector
Robertson said the focus of Budget 2020 has changed and has "very quickly" become about "providing the strong public services we need". 
"New Zealand's ability to respond strongly to COVID-19 has highlighted the importance of investing in and maintaining effective core government services…
"The effectiveness of the Government's response is down to the professionals in these agencies. Strengthening and improving these services is crucial to the ongoing protection of our collective wellbeing."
Robertson said he had reassessed spending priorities outlined in the February Budget Policy Statement. "Unless they are meeting a core cost pressure, we have put them on ice," he said.
The word "wellbeing" was only mentioned twice in the speech, as Robertson said: "Our work is still guided by the wellbeing approach, ensuring we balance the needs of our economy, our people, our environment and our communities. These principles are more important than ever in getting our response to COVID-19 right."
Support will become more targeted
Robertson didn't specify what additional business/household support will be provided in the Budget, but said: "Our recovery will continue with interventions to sustain households and businesses and get people working, in combination with sector-specific support to help boost wider economic confidence, and regenerate some of the sectors hit hardest by the pandemic…
"Support will naturally become more targeted, as some industries and firms are able to survive and recover on the back of broader stimulus measures."
Robertson stressed: "In most years the Budget represents the end of a process that began six months before, the sum total of the Government's economic action plan for the year ahead. That is one clear difference. The Budget this year is just one staging post in our fight against, and recovery from, COVID-19."
'We will be running operating deficits for an extended period'
Robertson warned Treasury's economic forecasts will show the "path forward to recovery will be challenging".
"We are no longer talking about growth in the near term, but about the scale and length of the economy's contraction. Business investment and confidence will take a hit. Unemployment will rise...
"We will be running operating deficits for an extended period and allowing net core Crown debt to increase to levels well beyond our previous targets.
"This is a necessary and responsible move...
"This is what other countries around the world are doing. But they are not starting from our position of strength. The UK started with net debt above 75%, the USA 90%, and Ireland 40%. Many countries are already well over 100% as they respond to the virus. Despite the additional borrowing we will need to undertake, we will remain among the least indebted countries among our peers.
"I remain committed to managing our books carefully and responsibly. Right now, being responsible means investing our money to support our people, businesses and communities to get through this and to rebuild.
"In time, we will need to return to a more sustainable fiscal path..."
Housing, climate, infrastructure, retraining workers long-term priorities
Coming back to this concept of a "reset", Robertson said: "While many of our economic indicators were strong – low debt, low unemployment, rising wages and government surpluses – there were ways in which we had not reached the standards we aspire to as a country.
"Too many children were growing up without the basics, housing has been too expensive, many of our waterways are still not swimmable, our emissions have been rising, people are working harder but don't feel they are getting ahead. In other words, we are not quite the nation we like to think we are…
"Some significant long-term issues are now right in front of us.
"The Future of Work has arrived, even if not how we expected. Enabling businesses to grow in a digital age, to trade with a country they might not be able to even visit and to sell new added-value products to the world is essential.
"Equipping workers with new skills, training opportunities and apprenticeships, and breaking down the digital divide for our workers and families is more critical than ever."
Robertson spoke of infrastructure, saying he looks forward to seeing new proposals generated by the private sector, local government and more in the coming weeks.
"The opportunity is there to break our housing shortage once and for all," he said. 
"In short, in the wake of this dreadful and devastating crisis we have a shot at making things better. And we will take it."