Jacinda Ardern hints at what's to come in Budget 2020, saying it will prioritise supporting people to stay in their current jobs or move to new ones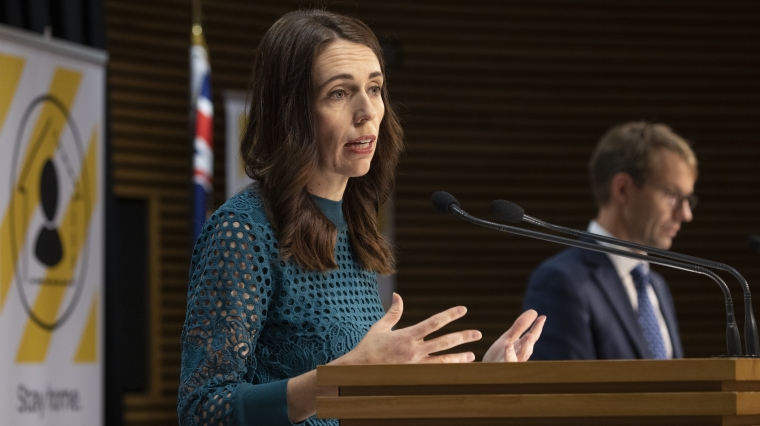 Prime Minister Jacinda Ardern is describing Budget 2020 as a "jobs budget", which focusses on supporting people to stay in their current jobs or move to new ones if needed.
"Our number one priority is jobs," Ardern said on Wednesday - the eve of the Budget.
Ardern didn't detail how the Budget will help keep people employed. All eyes will be on whether the 12-week wage subsidy is extended, and the extent to which further support is targeted.
"Our plan is to invest. By investing we will create jobs and get the economy moving again," Ardern said.
"We believe when times are hard, you don't cut - you invest.
"We will run the ruler over every line of expenditure, no question we need to ensure our expenditure provides value for money and supports our primary goal of jobs.
"But the notion that at this time of need we would make cuts to the essential services so many New Zealanders need more than ever is not only immoral, it is economically wrong.
"That's why yesterday we made the biggest investment in health funding in two decades. It's why on Monday we delivered pay equity for early childhood teachers. It's why one of the first things we did when the virus hit was to increase benefit rates to ensure those who lost their job had more to help them through.
"Now more than ever we need our schools and hospitals, our public houses and roads and railways. We need our police and our nurses, and we need our welfare safety net. We will not let our team of 5 million fall when the times get tough, instead we will strengthen the blanket of support the Government can provide. We are rebuilding together, not apart."
Ardern warned New Zealanders to brace for a "very tough winter", as the country faces the most challenging economic conditions since the Great Depression. 
"Businesses will fail and close. Government revenue will decline," she said.
"But every winter is followed by spring, and if we make the right choices we can get New Zealanders back to work and our economy moving again quickly."
Ardern reiterated Finance Minister Grant Robertson's comments that the Budget is simply one step in the recovery.
"Dealing to the virus quickly also allows other economic opportunities. A possible trans-Tasman bubble when safe could see New Zealand and Australia opening up greater tourism and trade opportunities while our borders have to stay closed to the rest of the world, offering some additional reprieve for our tourism and hospitality industries," Ardern said.
"But the next stage in our journey of rebuilding together is recovery…
"Budget 2020 is but the first step in this phase.
"In normal years the budget sets out the Government's economic plans for the following year in detail. This budget is different. It is not business as usual, instead it is a tailored solution to a unique situation."