Hong Kong tensions rise; China announces vast stimulus; Japan also launches huge new program; EU car industry on its knees; giant Aussie math mistake; UST 10yr yield at 0.66%; oil down and gold up; NZ$1 = 60.9 USc; TWI-5 = 66.9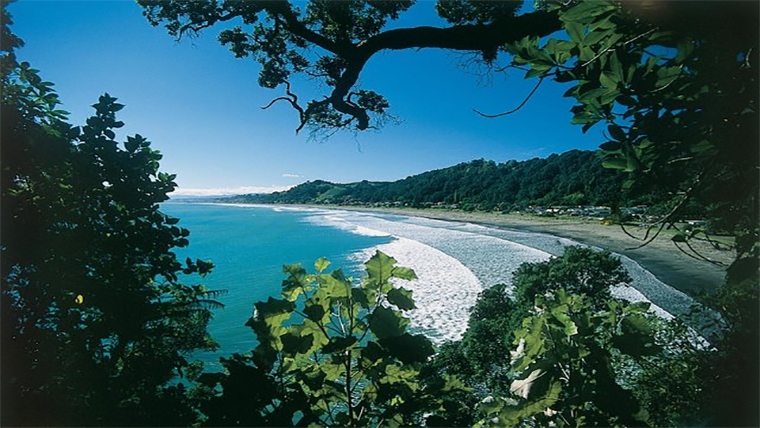 Here's our summary of key economic events overnight that affect New Zealand, with news trade tensions have spawned up-risk and have now morphed to full-blown 'national security" tensions.
Today's focus is shifting to Hong Kong where Beijing is cracking down with a new security law. That will likely draw an American response by revoking the territory's "special status" under US law, a move that would have far-reaching trade and investment implications. A rapid de-camp to Singapore is the most likely result, one that might effectively weaken China's "Greater Bay Area" initiative.
The Hong Kong stock market closed -5.6% lower yesterday on the news. Shanghai took an almost -2% tumble too. Interestingly, the Singapore market got no bounce, also down by -2.1% yesterday. Messy separations help nobody, it seems.
And China is no longer saying its efforts to unify Taiwan will be 'peaceful'.
However, it looks like China is backing away from "iron ore inspections" that the Australian's were taking as a signal of China's displeasure with them. The sigh of Aussie relief masks the rising restrictions on Aussie agricultural exports to China.
And, as expected, China isn't setting a GDP growth target this year.
But it is rolling out more huge stimulus support. An extra NZ$650 bln will be delivered to local governments with specific instructions that the funds be spent on bolstering employment, upholding basic living standards and supporting private companies, through reductions in rental costs and subsidies for consumption. It will cut taxes and fees by NZ$800 bln. Local governments will raise vast amounts of new debt. They have already raised NZ$325 bln of pandemic related bonds. Now they are being told to raise another NZ$1.2 tln in special-purpose bonds, a level almost double what they raised last year which itself seemed eye-watering back then.
In Japan, they have just rolled out a new NZ$1 tln plan to bolster struggling businesses. Commercial banks are set to receive a credit guarantee of up to 100% on zero-interest, no-security loans to small and medium-sized businesses hit by the pandemic, and backed by their central bank who will lend the banks the necessary funds.
In Europe, their car industry is facing mounting job losses. The French Government warned Renault could disappear if it didn't get help soon. And Nissan was considering 20,000 cuts, with many in Europe.
It's coming up to the long Memorial Day weekend in the US, so markets will close until Wednesday our time.
In Australia, there has been an arithmetic error of humourously large proportions - AU$60 bln. A "significant error" in the JobKeeper application form meant that instead of supporting 6.5 mln workers and costing AU$130 bln over six months, it was now expected to support 3.5 mln people and cost AU$70 bln.
The latest compilation of Covid-19 data is here. The global tally is now 5,168,700 and up +121,000 from this time yesterday, which is rising at a faster pace than recently. "Opening up" isn't helping.
Now, just under 31% of all cases globally are in the US, which is up +28,000 since this time yesterday to 1,590,200. This is an unchanged rate of increase. US deaths are now exceed 95,000. Global deaths now exceed 336,000. Canada infection levels are just about to pass China's.
In Australia, there are now 7095 cases (+14 since yesterday), 101 deaths (+1) and a recovery rate of just on 91% (unchanged). 39 people are in hospital there (-2) with 7 in ICU (-2). There are now 515 active cases in Australia (+6).
There was one new case yesterday (inside an existing isolated group) taking the total to 1504 Covid-19 cases identified as either confirmed (1154) or probable (350). Twenty-one people have died giving a death rate of 1.4%. There is still only one person left in hospital with the disease, and they have now been moved to the ICU. Our recovery rate is still just under 97%, with only 28 people known to be still fighting the infection (-2).
The UST 10yr yield is down about -2 bps today to 0.66%. Their 2-10 curve is marginally flatter at +48 bps. Their 1-5 curve is unchanged at +17 bps, and their 3m-10yr curve is also flatter +56 bps. The Aussie Govt 10yr yield is down -4 bps to 0.88%. The China Govt 10yr is down -7 bps to 2.61%. But the NZ Govt 10 yr yield is only down -1 bp from this time yesterday at 0.62%.
The gold price is back up today, up +US$13 to US$1,735/oz.
Oil prices are soft today, but only marginally. The US crude price is now just over US$33/bbl. The international oil price is just over US$35/bbl. The US rig count reached another all-time low of just 318. The international rig count is now falling sharply too and is now below 1000.
The Kiwi dollar is a little softer slipping slightly to 60.9 USc but that is a gain for the week of +160 bps. On the cross rates we are holding at 93.2 AUc. Against the euro we are also holding at 55.9 euro cents. That means our TWI-5 is still at 66.9 but up +140 bps over the whole week.
Bitcoin is a little firmer after yesterday's drop back, up +1.8% to US$9,192. The bitcoin rate is charted in the exchange rate set below.
The easiest place to stay up with event risk today is by following our Economic Calendar here ».