National releases new party list - Amy Adams takes third spot as 'COVID-19 recovery spokesperson'; Judith Collins stays at fourth but passes her high-profile housing portfolio to Nicola Willis; Simon Bridges says he'll run in Tauranga again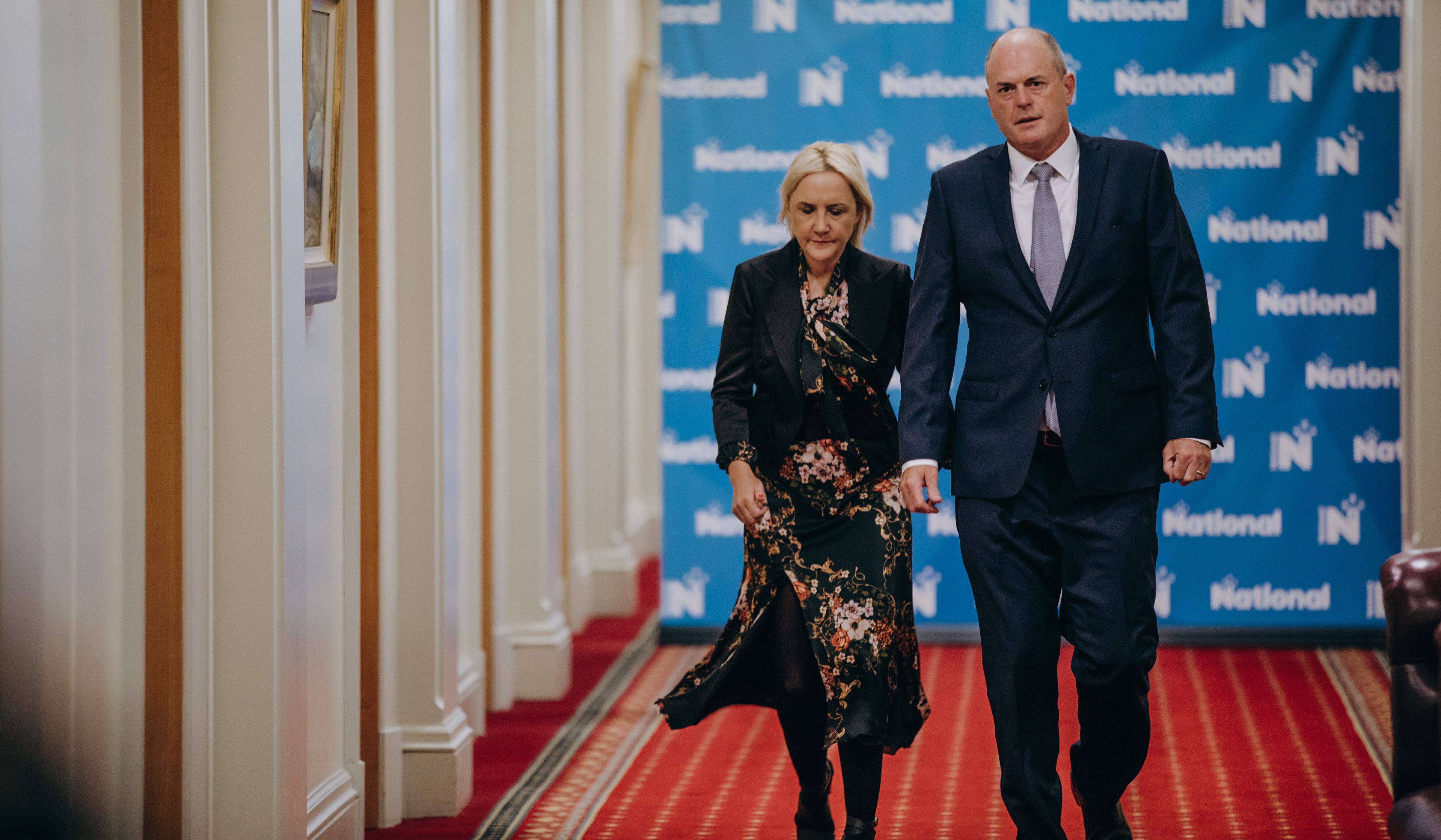 National MP Amy Adams appears to have reconsidered her retirement from politics now that Todd Muller is leader.
Muller has pulled her up to third on the party's list, behind Nikki Kaye, giving her the newly created role of 'COVID-19 recovery' spokesperson.
Adams - a former senior Cabinet ministe - in June 2019 announced her retirement from politics at the 2020 election. While she stayed on as the MP for Selwyn, she stepped down from her finance and shadow attorney general roles.
Adams unsuccessfully ran in the party's leadership race after Bill English retired.
Muller placed ousted National leader, Simon Bridges, at the bottom of the list, but said there would be a place for him in Cabinet should he decide to stay in politics. Muller said Bridges needed time to reflect on this future.
Bridges responded via text message: "I am not considering my future. Just having a small amount of time out to take stock after the loss on Friday. 
"I am the candidate for Tauranga and intend to stand and help National obtain an historic win. Happy to be on the back benches for a while and be a good local MP."
The party's former deputy leader, Paula Bennett, has been dropped to 13th on the list, losing her social investment and social services role to Louise Upston. Bennett will no longer be the party's campaign chair ahead of the September 19 election, with this job being given to Gerry Brownlee. 
Paul Goldsmith remains finance spokesperson, but has fallen from third to fifth, losing his infrastructure role to Chris Bishop and state-owned enterprises role to Andrew Bayly.
Judith Collins remains at four, but has had her housing and urban development and RMA reform portfolios replaced as she's become the spokesperson for economic development, regional development, shadow attorney-general and Pike River re-entry.
A key Muller supporter, Nicola Willis, has been given the high-profile role of housing and urban development, and been bumped up from 45th to 14th on the list. 
Meanwhile, Bishop - another vocal "Team Muller" member - has jumped from 15th to 12th. He has key portfolios, transport and infrastructure. 
Brownlee has gone up a few places to sixth, and is followed by Michael Woodhouse, who's also been given a slight boost to seventh. He will remain National's health spokesperson.
Bridges supporter, Todd McClay, has fallen from fifth to 11th on the list. Meanwhile Mark Mitchell has been pushed down from sixth to ninth.
Bayly has jumped from 32nd to 19th, getting portfolios of associate finance, revenue, commerce and state-owned enterprises. 
See the full list here.