US consumers stop spending; US factories retrench; US economic activity dives; Canada contracts; US gifts global leadership to China; UST 10yr yield at 0.65%; unusual oil pricing; gold up; NZ$1 = 61.9 USc; TWI-5 = 67.4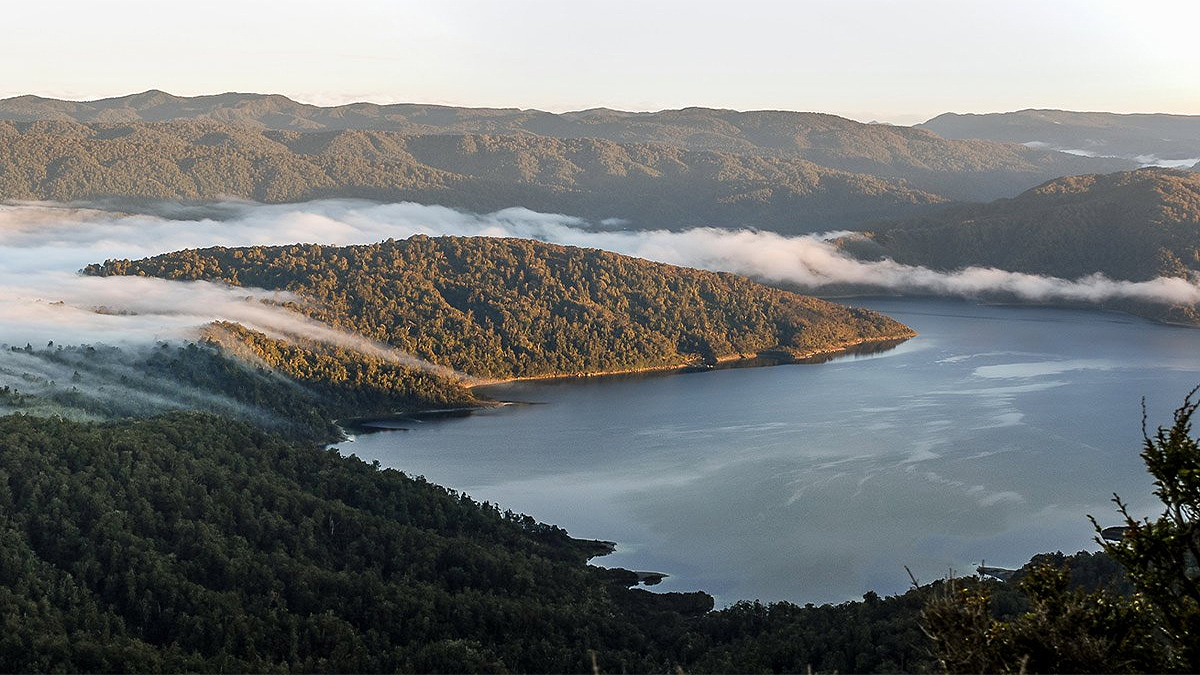 Here's our summary of key economic events overnight that affect New Zealand, with news the sharp decline of American economic activity is having global implications.
But first, the April US data for household incomes and expenditure reports some outsized gains and losses. The burst of stimulus in the month has had an outsized impact on incomes, and that probably indicates how precarious the average household income level was prior to the widespread lockdowns.
The CARES relief cheques and higher unemployment payments have helped to stem economic hardship with a one-time bounce of +12.9%, but those programs have not acted to stimulate discretionary spending 
Consumer spending, the American economy's main engine, fell by a record -13.6% in April. It may have declined by a lesser amount in May, but it will still have declined and the echos of that pullback are being felt worldwide. And there are signs on deflation appearing.
One loud echo is coming from America's manufacturing heartland in the Chicago area. Their PMI fell harder than expected in May, lower than in April, lower than in the GFC, and its lowest in nearly 40 years.
Also lower than expected is consumer sentiment. That stimulus money is being 'saved' not spent, as the outlook darken further and consumers hunker down with sharply lowered expectations. Consumers are sensing what the Atlanta Fed is reporting - a humongous collapse in economic activity in Q2-2020, down by more than -50%. That is missing activity at the annual rate of -US$11 tln. For each of April and May alone, it could be as high as -US$1 tln - that's equivalent to wiping out the economies of Australia and New Zealand in eight weeks.
The world will notice, even if equity markets are still turning a blind eye to events of this magnitude.
Leading up to what will also surely be a disastrous Q2, the Canadian economy contracted at at -8.2% annual rate in Q1-2020. They currently have "a neighbour from hell" and their dependence is hurting them hard at present.
Job losses are mounting everywhere.
All those predictions of a sharp V rebound seem like just hopeful guesses now.
Separately, overnight the US have its clearest signal that it is pulling back from a leadership position, and will now concentrate on a cold war with China, without allies. That will impact us directly. It also gives permission to China to ramp up more aggressive clampdowns in Hong Kong and its Muslim west and it seems China is moving quickly to exploit that opportunity. It also threatens Taiwan's independence. The American disengagement allows China to act with even more impunity
China is moving quickly to replace, even displace US tech in their supply chain. It's a disengagement forced on them and will have very long term consequences. In fact, US tech might is based on Taiwanese companies for execution and China has its eyes more clearly focused on Taiwan.
A key metric on how China's economy is returning can be found in a survey of American companies operating there. Half of respondents' manufacturing facilities in China are operating at full capacity in May, a 14 percentage points increase on April. It is almost a certainty that local companies and companies owned by other nations will be doing better.
Anyone who has been on Lambton Quay or Queen Street in the past week or so will have been shocked at how few people have returned to their offices. All business districts remain eerily quiet, almost dead. Boarded up store fonts are starting, and the trend will grow. Huge amounts of private capital is tied up in commercial office and retail property, not to mention billion dollar City strategies to get workers into the various CBDs. But there is little evidence 'normal' is returning any time soon. What we are witnessing in New Zealand is a global trend. Bricks & Mortar are about to become investors Bricks & Slaughter. Rent levels aren't returning in a distressed market.
The latest compilation of Covid-19 data is here. The global tally is now 5,878,700 and up +148,000 from this time yesterday, which is rising at a much faster pace than recently.
Now, just under 29% of all cases globally are in the US, which is up less than +10,000 since this time yesterday to 1,720,600. This is a similar rate of increase. US deaths are now exceed 102,000. The significant acceleration of outbreaks in both Texas and California will be worrying officials there. Global deaths now exceed 363,000.
In Australia, there have been 7173 cases (+23), 103 deaths (unchanged) and a recovery rate now just under 92%. 23 people are in hospital there (-4) with 5 in ICU (-1). There are now 488 active cases in Australia (+21).
There were zero cases again yesterday in New Zealand, leaving the total who got infected here at 1504 cases identified as either confirmed (1154) or probable (350). But 7 more people with the disease were confirmed as recovered yesterday, taking that total to 1481, so now only one (yes, one) person is left with it in the whole country.
The UST 10yr yield is down -5 bps today at 0.65%. Their 2-10 curve is a little flatter at +49 bps. Their 1-5 curve is also flatter at +13 bps, and their 3m-10yr curve is flatter too +52 bps. The Aussie Govt 10yr yield is unchanged at 0.89%. The China Govt 10yr is also little-changed at 2.71%. But the NZ Govt 10 yr yield is sharply higher, up +6 bps in overnight trade at 0.83%.
The gold price is sharply higher today, up +US$16 at US$1,731/oz.
Oil prices are higher in the US today by about +US$1.50/bbl. The US crude price is now just under US$35.50/bbl. The Brent price is unchanged however at slightly less than the American level. This is a rare situation.
The Kiwi dollar has softened marginally overnight. We are now just on 61.9 USc. On the cross rates we have slipped back to 93 AUc. Against the euro we are also slightly soft at 55.8 euro cents. That means our TWI-5 is down to just under 67.4.
Bitcoin is little-changed today and still at US$9,414. The bitcoin rate is charted in the exchange rate set below.
The easiest place to stay up with event risk today is by following our Economic Calendar here ».