Labour to contest the election with Ardern, Davis, Robertson and Twyford holding the top spots on the party's list; Diseases expert, Ayesha Verrall, gets high position for a newcomer at 18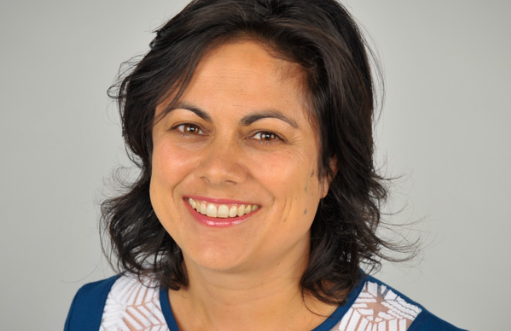 The infectious diseases expert who led the Government's COVID-19 contact tracing work is among the new Labour candidates likely to become an MP at the September 19 election.
The party on Monday announced it will contest the election with Ayesha Verrall at number 18 on its list - only one spot below Health Minister David Clark.
Other newcomers include Vanushi Walters - a human rights lawyer and senior manager at the Human Rights Commission at 23 on the list, and Camilla Belich, a barrister and solicitor at the Public Service Association, at 32.
At 40, there's Naisi Chen - the vice president of Labour's youth wing, at 44, Ibrahim Omer - a unionist and community advocate, at 48, Rachel Brooking - a local government and environment lawyer and Dunedin International Airport director, and at 51, Barbara Edmonds - a senior adviser to the Minister for Revenue who has expertise in insurance and tax law.
The order of the party list, decided by members, has a bearing on who gets into Parliament. From there, the leader decides caucus rankings. The rankings of the party's top MPs mirror the caucus list.
Accordingly, Jacinda Ardern is one, Kelvin Davis two, Grant Robertson three and Phil Twyford four.
Should Labour's popularity hold until the election, it will have more seats in Parliament than is currently the case. According to the latest political poll - a 1 News-Colmar Brunton Poll conducted in mid-May - Labour would get 79 of the 120 seats in Parliament.
Labour on Monday also announced that Greg O'Connor decided that if he doesn't win the Ohariu seat in Wellington, he will leave politics.
Note: This story has been updated a few times.
Below is the list in full. See this page for other parties' lists going into the election. 
Jacinda Ardern
Kelvin Davis       
Grant Robertson
Phil Twyford
Megan Woods
Chris Hipkins
Andrew Little
Carmel Sepuloni
David Parker
Nanaia Mahuta
Trevor Mallard
Stuart Nash       
Iain Lees-Galloway
Jenny Salesa
Damien O'Connor
Kris Faafoi          
David Clark         
Ayesha Verrall
Peeni Henare
Willie Jackson
Aupito William Sio
Poto Williams
Vanushi Walters
Michael Wood
Adrian Rurawhe
Raymond Huo
Kiri Allan             
Kieran McAnulty
Louisa Wall         
Meka Whaitiri
Rino Tirikatene
Camilla Belich
Priyanca Radhakrishnan
Jan Tinetti          
Deborah Russell
Marja Lubeck
Angie Warren-Clark
Willow-Jean Prime
Tamati Coffey
Naisi Chen          
Jo Luxton            
Jamie Strange
Liz Craig               
Ibrahim Omer
Duncan Webb
Anahila Kanongata'a-Suisuiki
Ginny Andersen
Rachel Brooking
Paul Eagle           
Helen White
Barbara Edmonds
Angela Roberts
Shanan Halbert
Neru Leavasa
Tracey McLellan
Lemauga Lydia Sosene
Steph Lewis       
Dan Rosewarne
Rachel Boyack
Arena Williams
Ingrid Leary       
Soraya Peke-Mason
Lotu Fuli              
Sarah Pallett
Gaurav Sharma
Emily Henderson
Terisa Ngobi
Kurt Taogaga
Kerrin Leoni       
Reuben Davidson
Zahra Hussaini
Janet Holborow
Romy Udanga
Ala' Al-Bustanji
Glen Bennett
Monina Hernandez
Claire Mahon
Jon Mitchell       
Nathaniel Blomfield
Nerissa Henry
Mathew Flight
Shirin Brown
Liam Wairepo
Georgie Dansey