1 News-Colmar Brunton Poll: National hits rock bottom at 29%; Todd Muller gets 0.2% in the preferred prime minister ranks; Mark Mitchell believed to be running for National leader too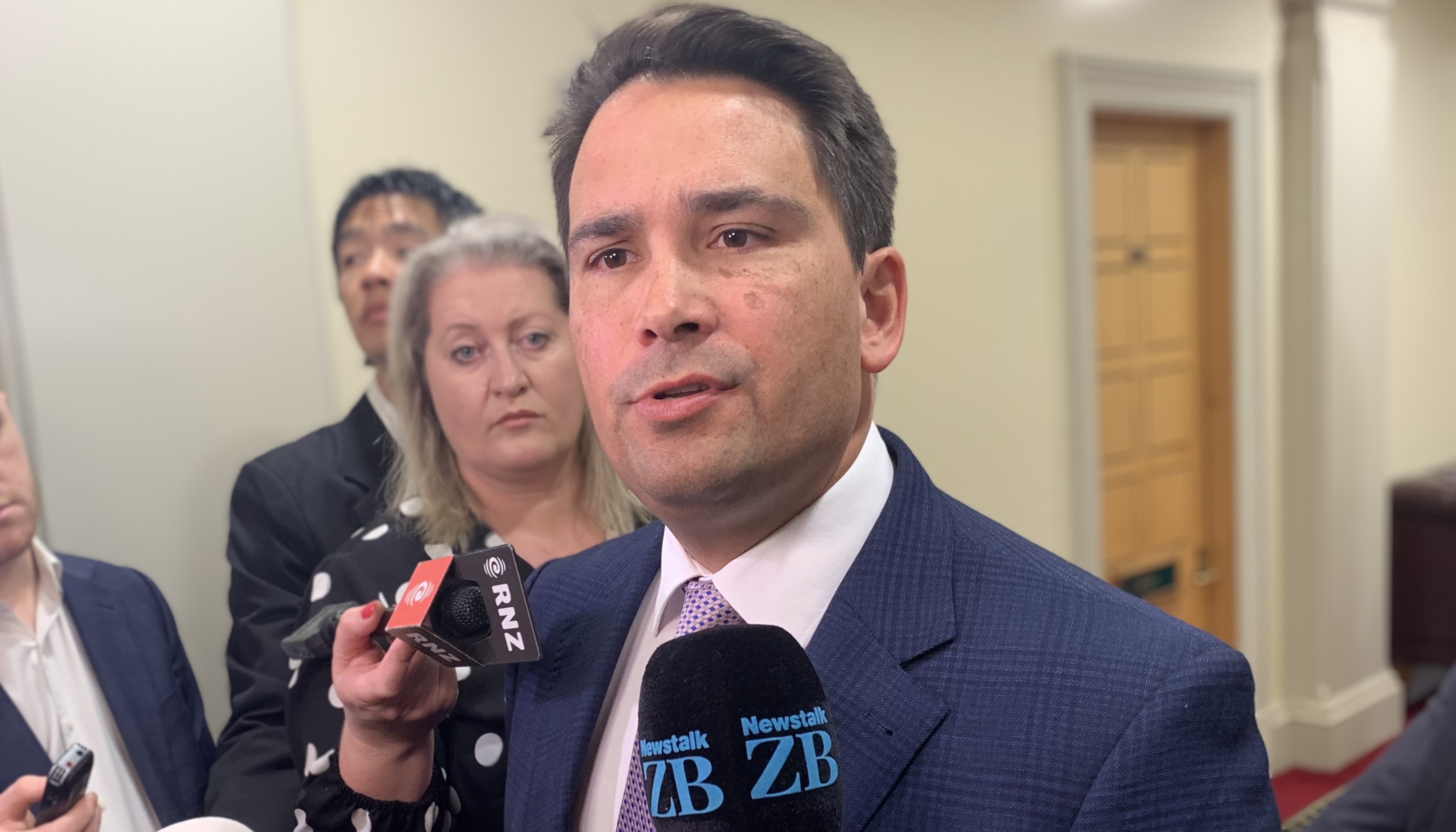 A 1 News-Colmar Brunton Poll, unveiled the day before National MPs are due to vote on the party's leadership, shows support for National diving 17 percentage points to 29%.
Meanwhile support for Labour hit a record high for the poll, climbing 18 percentage points from the last poll conducted in February, to 59%.
Support for the man of the moment, Simon Bridges, slumped 6 percentage points in the preferred prime minister ranks, to only 5%. 
However, his leadership challenger, Todd Muller, received support of only 0.2%.
1 News said it understood National MP, Mark Mitchell, was also planning to put his hat in the ring for leader.
Bridges on Wednesday called all MPs to Wellington for a meeting on Friday, pushing Muller to put up or shut up. 
Jacinda Ardern's popularity was sky-high at 63% - up 21 percentage points from February. 
According to the poll, Labour would get 79 seats in Parliament, National would get 38 and ACT 3. A party/parties need 61 to govern.
Neither the Greens nor NZ First would make it back into Parliament. 
Had there been an election in February, when the last poll was done, National would've been able to govern with the support of ACT. 
However the new 1 News-Colmar Brunton Poll, conducted up until Wednesday, paints an even more dire picture for National than Newshub-Reid Research Poll, conducted up until Saturday.
Here are the results in full:
1 NEWS-COLMAR BRUNTON POLL
(Conducted between May 16 and 20. Previous poll done in February)
Preferred party:
Labour: 59% (+18% points)
National: 29% (-17% points)
Greens: 4.7% 
NZ First: 2.9%
ACT: 2.2% 
Maori Party: 1.2% 
Preferred prime minister:
Jacinda Ardern: 63% (+21% points)
Simon Bridges: 5% (-6% points)
Judith Collins: 3% (no change)
Winston Peters: 1% (-2% points)
Todd Muller: 0.2%
Nikki Kaye: 0.4%
NEWSHUB-REID RESEARCH POLL
(Conducted between May 8 and 16. Previous poll done in February)
Preferred party:
Labour: 57% (+14% points)
National: 31% (-13% points)
Greens: 5.5% (-0.1% points)
NZ First: 2.7% (-0.9% points)
ACT: 1.8% (no change)
Maori Party: 0.9% (no change)
Conservatives: 1.0% (+0.3% points)
TOP: 0.1% (-0.5% points)
Preferred prime minister:
Jacinda Ardern: 60% (+21% points)
Simon Bridges: 4.5% (-6.1% points)
Judith Collins: 3.1% (-0.7% points)