Newshub-Reid Research Poll: 60% of respondents back Ardern as PM, while only 5% want Bridges in the job; Labour has more than enough support to govern on its own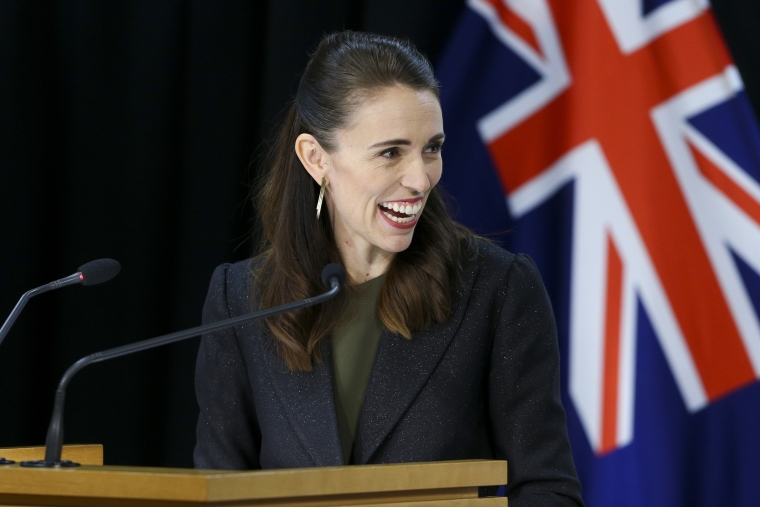 Prime Minister Jacinda Ardern is soaring in popularity, as Labour would have enough support to govern on its own if there was an election tomorrow, according to the latest Newshub-Reid Research Poll.
Support for Labour increased 14% points to 56.5% since the last poll conducted in February. Meanwhile 59.5% of those surveyed chose Ardern as their preferred prime minister.
Support for National hit rock bottom at 30.6%, with support for Simon Bridges as prime minister at only 4.5%.
According to these results, Labour would have 72 seats in Parliament - 11 more than the 61 it needs to govern.
National, with the support of two ACT seats, would have 41 seats.
At least 16 National MPs would lose their jobs. National MPs who spoke to the Australian Associated Press just last week said anything below 35% in the party ranks would call Bridges' leadership into question.
Here are the results:
Labour: 56.5% (up 14% points)
National: 30.6% (down 12.7% points)
Greens: 5.5% (down 0.1% points)
NZ First: 2.7% (down 0.9% points)
ACT: 1.8% (no change)
Maori Party: 0.9% (no change)
Conservatives: 1.0% (up 0.3% points)
TOP: 0.1% (down 0.5% points)
Preferred prime minister:
Jacinda Ardern: 59.5% (up 20.8% points)
Simon Bridges: 4.5% (down 6.1% points)
Judith Collins: 3.1% (down 0.7% points)
Asked whether it was the right call for New Zealand to be put in Level 4 lockdown for four weeks, 91.6% of respondents said yes, 6% no, and the rest didn't know.
The poll was conducted between May 8 and 16, with half of the responses taken after the Budget. It has a margin of error of 3.1%.
The election is due to be held on September 19.