PM's office confirms Assistant Chief of Defence had been part-leading COVID-19 isolation/quarantine operations for several weeks; It remains unclear how his promotion to fully lead this will strengthen the system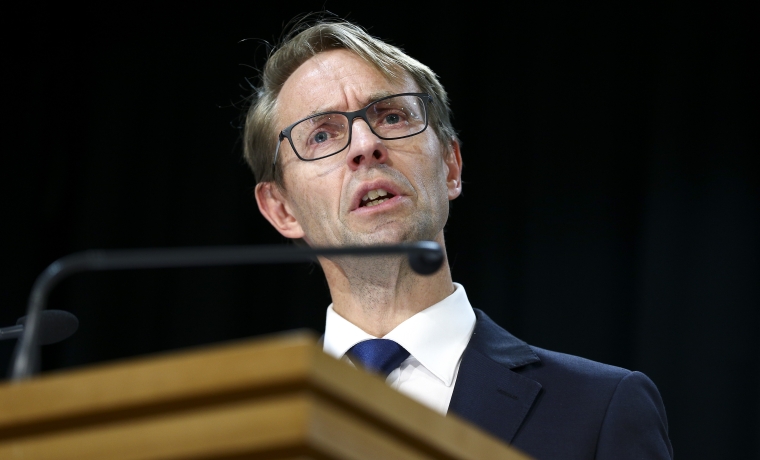 Prime Minister Jacinda Ardern's office has confirmed Assistant Chief of Defence Air Commodore Darryn (Digby) Webb had been managing the operations and logistics related to COVID-19 isolation/quarantine for "four to six weeks".
He had not however overseen the health side of isolation/quarantine. Now he will.
Ardern on Wednesday called a press conference to announce Webb would be in charge of isolation/quarantine. She did this as the Government came under fire for letting two women, later found to have COVID-19, out of isolation on compassionate grounds without testing them first.
Ardern failed to mention the fact Webb had been involved in leading this work already.
Director General of Health Ashley Bloomfield and the all-of-government response team didn't specify this either when interest.co.nz on Thursday asked them a number of questions around how Webb's appointment would improve the system.
It was known that Webb had already been involved at a high level. However the impression Ardern gave was that his promotion would see the military swoop in to save the day.
Webb will continue reporting to former police commissioner Mike Bush, as he always has.
The spokesperson for Ardern's office said having Webb in charge of all components of isolation/quarantine would break the silos between the agencies involved in the response.
When interest.co.nz earlier asked the all-of-government team to detail exactly how things would change under Webb's leadership, it said details were still being worked through and Webb would be able to talk more about this on Friday afternoon.
Bloomfield at the 1pm press conference said the military could contribute additional resources to help ensure isolation/quarantine processes and protocols were followed.
"Ever since the facilities have been set up, the oversight and the management of the facilities have been an all-of-government responsibility," he said.
"The announcement yesterday was affirming the role that Air Commodore Webb has, and the ability to draw on defence resources as required to ensure that those facilities have the staff that they need and they're able to be run in accordance with the very strict protocols that we, from a public health perspective, require them to be run."
Whether Webb's new position would fundamentally change things, was a question National's defence spokesperson Mark Mitchell asked Defence Minister Ron Mark during question time in parliament. Mark couldn't provide specifics either.
Mitchell believed Ardern on Wednesday gave the impression the Defence Force would have a more proactive role than it would in reality.
She said her job was to "fix" things after there had been an "unacceptable failure of the system".
Bloomfield couldn't say how many people had been released from managed isolation/quarantine without being tested, since this became a requirement on June 9 under Level 1 rules.
There was one new case of COVID-19 reported on Thursday, bringing the total number of active cases in the country up to three.
The latest case is a man in his 60s who arrived in Auckland on June 13. He came from Pakistan via Doha and Melbourne and is in quarantine in Jet Park hotel.