Government puts deal on table for local authorities: You give up some of your autonomy and team up to meet new water standards, we help cover the costs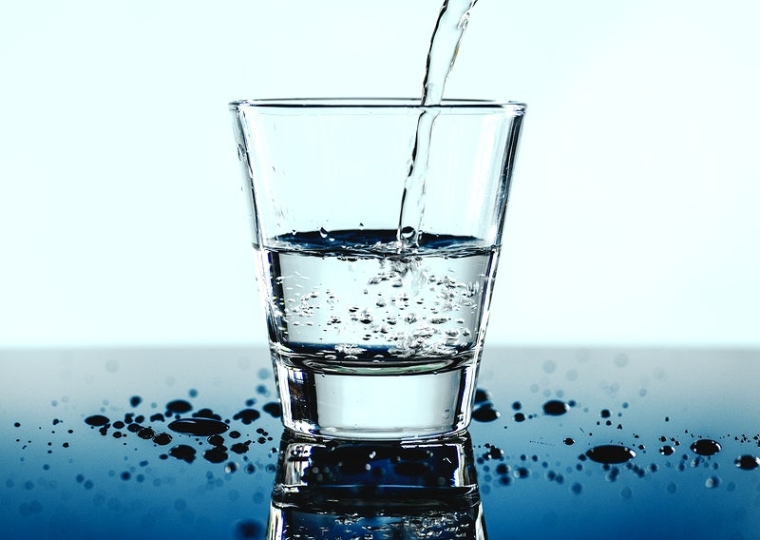 The Government is pulling out a $761 million carrot, as it waves a stick at local authorities to get them to improve their drinking water, wastewater and storm water systems.
It's saying local authorities will get financial support if they opt into a reform programme aimed at centralising the management of these "three waters".
So rather than having 61 territorial authorities, six unitary councils, Watercare in Auckland, Wellington Water and 11 regional councils managing water services, it wants the job passed on to a small number of publicly-owned multi-regional water entities.
Exactly what these would look like and how they'd be governed is yet to be determined.  
The idea is that these entities would benefit from economies of scale. They might also have more expertise than some local authorities. The potential downside is that local authorities would lose some of their autonomy.
Regardless of whether local authorities decide to team up to form these entities, they will be required to meet new drinking water and wastewater standards overseen by a new water services authority, Taumata Arowai.
However these standards haven't been created yet. So the Government is forging ahead with a solution without local authorities knowing exactly what their new regulator will require of them.
A bill to establish Taumata Arowai is due to have its third and final reading. A second bill, which outlines Taumata Arowai's powers, is expected to be introduced to Parliament soon.
Taumata Arowai is expected to become fully operational by around mid-2021. Until then, the Ministry of Health will remain the regulator for drinking water safety.
In terms of creating these new multi-region entities to manage water, the Minister for Local Government, Nanaia Mahuta, acknowledges there will be an element of cross-subsidisation involved - whereby an authority that has invested a lot in maintaining water services will pay even more to prop up an authority that hasn't done the same.
However, she says, "Increased costs due to cross-subsidisation in the short-term are likely to be matched in the medium-term by benefits of the changes to create sustainable larger scale entities."
What about the impact on ratepayers? Currently different models for revenue collection are applied across the country. Mahuta says changes to this may be required, but how and when are yet to be determined.
As for how the $761 million, which is likely to be followed by further support for authorities that opt in, is divvied up, Mahuta says: "There will be a single formula that is applied on a nationally consistent basis to apportion the stimulus package. The national allocation formula is based on population and area."
The Department of Internal Affairs, which has overseen the "Three Waters Review", recognises smaller councils with fewer ratepayers face greater challenges: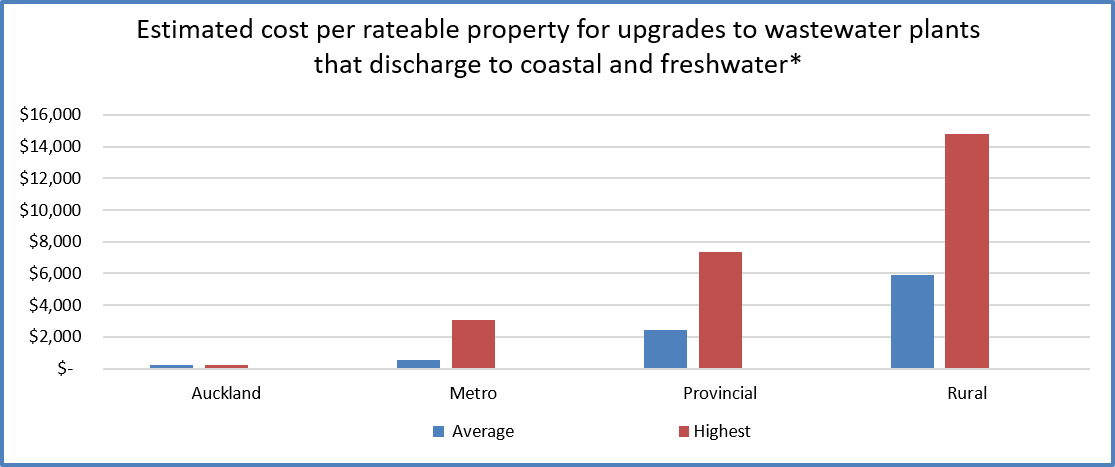 It expects the upgrades that will be necessary for the 50% of wastewater plants that will need new consents in the next 10 years to cost $4 billion.
It projects upgrading drinking water treatment plants to meet drinking water standards to cost between $300 million and $570 million.
It says the big unknowns are the state of the reticulated networks/the pipes.
Here's a statement from Civil Contractors New Zealand:
The government's latest announcement around water infrastructure investment provides welcome support for New Zealand's ailing water networks. But to support COVID-recovery, fix systemic problems and provide employment, work should start quickly rather than being drip-fed.

Civil Contractors New Zealand Chief Executive Peter Silcock said the Prime Minister's Havelock North announcement of NZD $761m to invest in water infrastructure was well overdue as the country's aging water networks were failing due to overload and decades of underinvestment.

"This investment is a great start, but the problem is huge. Three waters services are expected to need around NZD $17 billion over the next decade, with much of the work centring around replacement of aging assets and upgrading to meet new freshwater and wastewater standards."

He said water systems were essential for the health of the country and the environment, but there was a tendency for local authorities to work based on system failure rather than planned maintenance, with contractors often hired to install 'patches on top of patches'.

"Now that central government has extended this support, local authorities must step up. It's their responsibility. What we don't want to see is local authorities using the funding as an excuse to reduce their own portion of funding and carry on with the same old approach. We must do better."

Systemic change driven by local authorities was needed. The linking of funding to a reform package recognising the need for aggregation of local authorities as water asset owners was welcome, reducing duplication and complication, he said.

"It's very frustrating for contractors to have to deal with multiple water authorities, so the challenge for central government in dealing with them all at once is huge. Some of the problems we face result from doing the same thing 70 different ways. Now the incentive is there, we need to fix the issues."

Mr Silcock said it was "disappointing" no timeframes had been announced for this work, given the urgent need to upgrade systems and retain skilled workers post-COVID.

"We're in a very strange situation. We have more than 100 'shovel-ready' projects in the pipeline the government is not willing to announce just yet. But we all know work takes a long time to reach the market, and contractors can't hold their workforce indefinitely waiting for projects to come along. 

A lack of tenders coming to market had contractors worried, with a sizable gap in projects and prospective job losses across the construction and engineering sectors, largely due to reduced spending from private clients and local government.

He said structural change would take time, but timing of the work coming to market was critical. Coupled with a lift in the council debt cap and streamlined consents, he hoped the announcement would give local government confidence to bring existing projects to market, keeping people employed and delivering on the country's need for clean water and effective wastewater systems.
Here's a statement from Local Government New Zealand:
Local Government New Zealand (LGNZ) welcomes the announcement of $761 million for Tranche One funding as part of the Government's three waters reform programme, saying it provides a measure  of financial assistance to councils as they consider the Government's proposal on how drinking, waste and stormwater services are delivered in future.

The Government is seeking to develop a public multi-region model for water service delivery, with the final shape and characteristics still to be determined.

LGNZ and the Society of Local Government Managers (SOLGM) are participating in the policy design process, led by the Department of Internal Affairs, to ensure the perspectives and interests of communities are given due consideration.

A key bottom line for LGNZ is that any reform must be voluntary, and this has been accepted as a guiding parameter of the programme.

"We welcome the Government's inclusive and voluntary approach taken with the Three Waters Reform Programme, because it recognises that water is part of New Zealand's broader infrastructure, planning and governance system," said LGNZ President Dave Cull.

"Too often in the past water reform proposals have focussed exclusively on scale, without assessing the spill over effects for things like planning efficiency, infrastructure delivery, and governance and accountability of the system - or that there may be other ways of achieving the same outcome."

"By welcoming local government voices into the policy development processes, we are now having a joined up conversation that looks not only at water delivery models, but also the wider systemic implications so that communities can make fully informed decisions."

LGNZ notes that whether councils choose to participate in the Government's reform programme or pursue their own service delivery arrangements, all councils will be required to meet legislated public health and environmental standards.

A series of DIA-led workshops, with support from LGNZ and SOLGM, will commence shortly, setting out the context for the intervention and outlining the three tranches of the reform programme.

Only those councils that opt into Tranche One of the reform programme will be eligible for the

$761 million in stimulus funding, which is tied to investments in three waters infrastructure.

Participation in Tranche One is expected to require councils to share detailed data related to their three waters infrastructure. Once more detailed policy work has been completed councils will be required to decide whether to participate in the binding second and third tranches of the reform programme.

"We congratulate the Government on the flexible approach they've taken. The funding package will enable councils to continue investing in water infrastructure as they consider the reform proposal."