Covid-19 update: Parliament dissolution deferred until at least Monday; Aged care facilities put in lockdown; Covid-19 cases travelled to Rotorua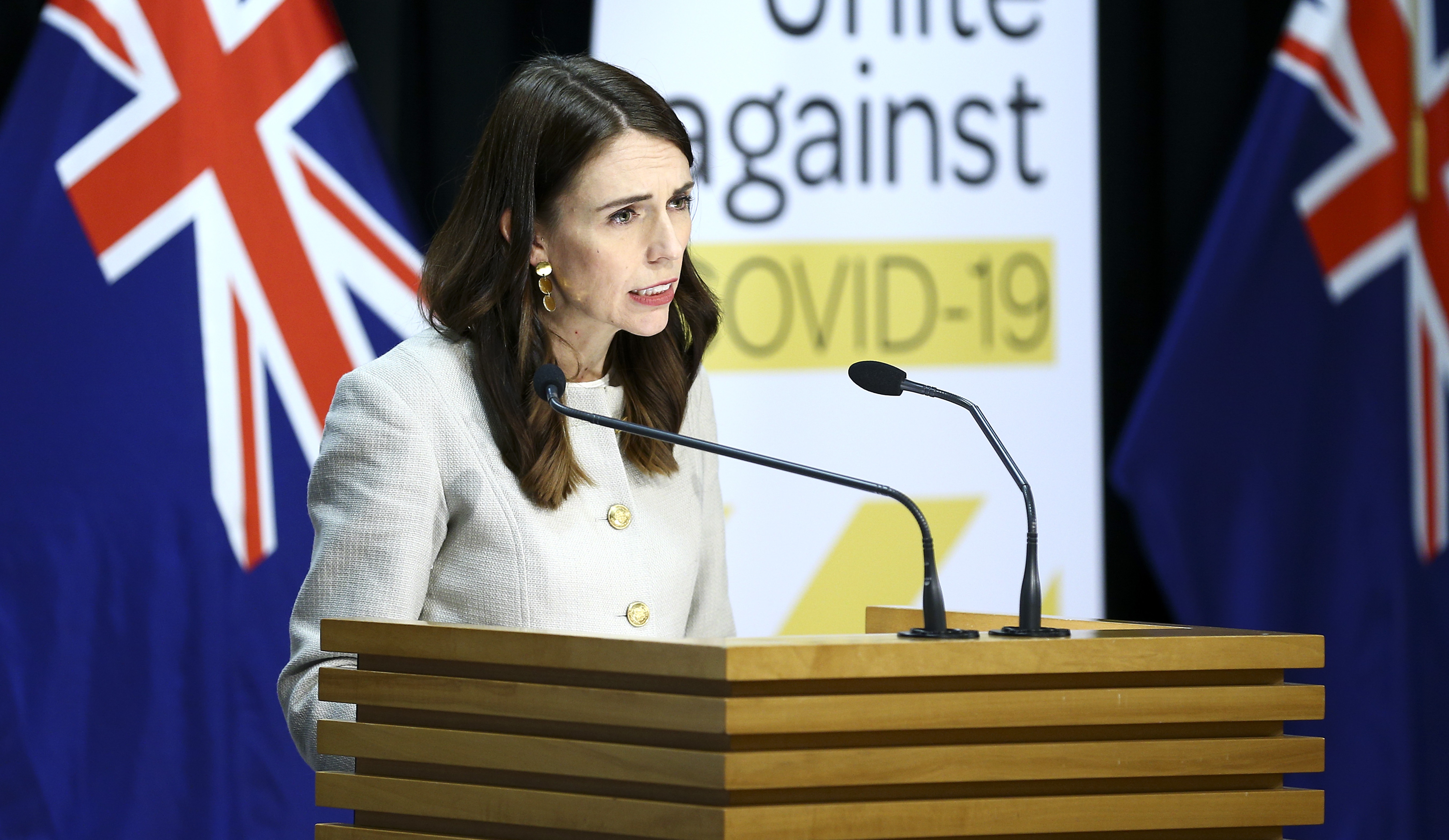 Prime Minister Jacinda Ardern has announced the dissolution of Parliament will be deferred until at least Monday.
Parliament was due to dissolve this morning. This would have brought the parliamentary term to an end, but wouldn't have prevented the Government from making decisions.
Ardern said the Electoral Commission was providing her with options around the September 19 election.  
She said it had plans in place enabling it to run an election at Level 2. Otherwise the latest date the election can be deferred to, before the situation gets more complicated legally, is November 21.
Ardern said she didn't want to be standing on a podium addressing the country under the current circumstances.
Both National and ACT had called for the parliamentary term to be extended.
ACT Leader David Seymour said: "If political parties can't get out and campaign, Parliament needs to be able to continue to function, ask questions, and hold the Government to account," he said.
"Everyone is facing great uncertainty, and it's important that we keep Parliament open as a means for transparency and accountability."
National MP Simon Bridges tweeted:
Let's be honest about how problematic a 19 Sept election in under 40 days is. I've just cancelled public meetings and a lot of volunteers doorknocking. Meanwhile, Labour, while suspending campaigning, continues with all machinery of Govt and thus the power of the airwaves.

— Simon Bridges (@simonjbridges) August 11, 2020
Aged care facilities in lockdown
Ardern said all aged care facilities in New Zealand will go into lockdown from midday Wednesday.
This means aged care facilities will need to close their doors to everyone other than staff and essential deliveries.
Ardern said work was underway to ensure staff don't work across multiple sites.
On Tuesday night she announced Auckland will go into Level 3, and the rest of the country Level 2, from midday Wednesday until midnight Friday. 
Movements of Covid-19 cases being traced
Director General of Health Ashley Bloomfield said two of the four people who have contracted Covid-19 from an unknown source travelled from Auckland to Rotorua on Saturday.
Ardern said it was unnecessary for Rotorua to go into Level 3 lockdown like Auckland, where the infected family lives.
Bloomfield said the workplace of one of the Covid-19 patients - a finance company - has been closed. All 130 staff are being tested. Three people are symptomatic.
The Mt Wellington premise where another Covid-19 patient works, as well as the company's other three Auckland premises, have been closed and 160 employees are being tested.
A child who lives with the four people infected with Covid-19 is a Mt Albert Primary School student. 
The Ministry of Health is looking at moving the four patients to managed isolation/quarantine facilities.  
Public health response scaling up
Bloomfield said contact tracing and testing are scaling up. 
He said genome testing was also underway to see whether the strand of Covid-19 in the four new cases can be matched to cases caught at the border. This could help trace the source. 
Ardern urged people not to get tested if they weren't sick and hadn't had contact with people coming across the border. 
People are also being asked to wear masks.
Police Commissioner Andrew Coster said nine checkpoints are being set up around Auckland - five in the north and four in the south. 
He said police officeres, who are soon expected to be assisted by Defence Force staff, will be stopping vehicles to check whether travel is essential. 
Here's a copy of Ministry of Health advice:
Auckland

Under Alert Level 3, you are encouraged work from home if you can.

Travel and self-isolation

If you are currently in Auckland and do not live in Auckland, we suggest that you go home. Practise good hygiene and be conscious of your health. We recommend that you keep your bubble small.

Businesses

Businesses are able to open, but should not physically interact with customers.

Essential services including healthcare, justice services and businesses providing necessities are able to open.

Bars and restaurants should close, but takeaways are allowed.

Education

Schools in Auckland can safely open but will have limited capacity. Where possible we encourage students to learn from home.

When you're out and about

Maintain physical distancing of 2 metres outside your home, including on public transport.

It is highly recommended that you wear a mask if you are out and about.

Public transport can continue to operate with strict health and safety requirements. You should maintain physical distancing and wearing a mask.

Public venues should close. This includes libraries, museums, cinemas, food courts, gyms, pools, playgrounds and markets.

Gatherings

Gatherings of up to 10 people can continue, but only for wedding services, funerals and tangihanga. Physical distancing and public health measures should be maintained.

At-risk people

People at high risk of severe illness such as older people and those with existing medical conditions are encouraged to stay at home where possible, and take additional precautions when leaving home.

Further detail

Rest of New Zealand

The rest of New Zealand will move to Alert Level 2 at 12 noon on Wednesday 12 August.

You can still continue to go to work and school, with physical distancing.

Wear masks if you can in public.

No more than 100 people at gatherings, including weddings, birthdays, funerals and tangihanga.

Businesses can open to the public if they are following public health guidance, which include physical distancing and record keeping.

People at higher risk of severe illness from COVID-19, for example those with underlying medical conditions and old people are encouraged to take additional precautions when leaving home.

Practice good hygiene - stay home if sick.