US non-farm payrolls rise but leave 11.5 mln stranded; US coal industry on the ropes; China's home sales surge; China the world's dominant steel producer; UST 10yr yield at 0.72%; oil drops and gold unchanged; NZ$1 = 67.3 USc; TWI-5 = 70.2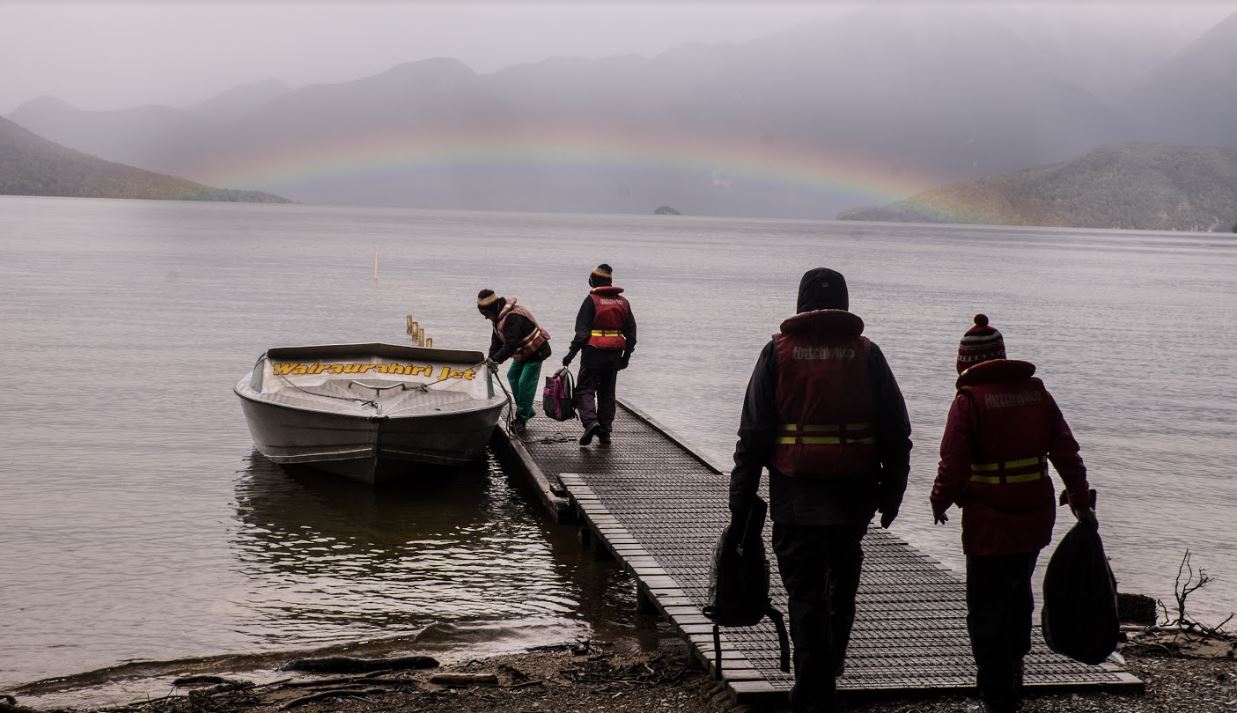 Here's our summary of key economic events overnight that affect New Zealand, with news the partial recovery of the pandemic job losses seems to be losing steam.
In the US, employers added a bit less than +1.4 mln new jobs in August which was almost as expected. (In July they rose +1.7 mln.) But that now leaves a net loss since February of -11.5 mln jobs so far. Their participation rate hardly changed and payroll growth in private sector firms was the weakest contributor, a full -30% less than in July. And even though total jobs have collapsed, the number of part-time jobs is now +3.3 mln more than in February.
Canadian payrolls grew less than expected in August and far less than in July. But almost all of their increase was for full-time jobs. Still, they would have been disappointed by this 'bounce-back'.
Back in the US, we should note that US coal production is down -22% over the past year to the end of August. That is the steepest annual decline ever and that industry is on tract to be wiped out within a few years. Production levels are at 50 year lows and production in recent months has fallen at ever faster rates.
In China, new home sales grew at a startlingly fast pace, up +31% year-on-year in August as their housing market continued to rebound. That was up from a +25% rise in July. Analysts expect the market to see more growth in the coming months as their economy improves further.
And China is now producing more than 60% of the world's steel. With mills in other parts of the world handicapped by the pandemic, China is the only country where output is rising. Elsewhere it is estimated that steel production is down more than -40%. It does seem very odd that with now only one main active buyer and many sellers, the iron ore price just keeps on rising.
In Singapore, their July retail sales declined less than in the prior month on a year-ago basis but this was considered a weak improvement.
In Germany, new factory orders declined less in July compared with the same month in 2019, than they did in June. But this was a much tamer outcome than analysts were hoping for.
In Australia, retail sales in rose in July 2020 to be +12% above year-ago levels, with sales in household goods particularly strong, up almost +30% above the same month last year. Melbourne's August lockdown probably undermines the next few months however.
And we should note that New Zealand ranked 26th in the 2020 Global Innovation Index released yesterday. That is a slip from 25th last year. Australia was 23rd in the 2020 league table (also down -1 place) where Switzerland was on top with daylight to #2 Sweden.
In New York, the S&P500 was down another -3% in morning trade but has made a recovery from there and is now just -0.8% lower on the day. It is ending the week and going into their holiday weekend down -2.0% lower for the week. That is a weekly loss of market capitalisation of more than -US$½ tln. Overnight European markets fell about -1.0% on average. Yesterday, Shanghai closed down -0.9% and booked a -1.2% loss for the week. Hong Kong was down -1.3% on the day and down -2.9% for the week. And Tokyo was down -1.1% yesterday but that capped a weekly +1.4% gain. The ASX200 ended down an eye-watering -3.1% yesterday for a weekly loss of -2.4%, and the NZX50 Capital Index was down -1.9% yesterday and a weekly loss of -2.3%.
The latest global compilation of COVID-19 data is here. The global tally is 26,419,000, up +307,000 since yesterday. Global deaths reported now exceed 871,000 (+7,000 in one day).
Just under a quarter of all reported cases globally are in the US, which is up +50,000 in a day to 6,360,000 and a relentless rise. US deaths are now just over 191,500 and a death rate of 578/mln (+4/mln) and the same level as Sweden. (The UK is up at 611/mln, about the same as Spain now.) The net number of people actively infected in the US rose overnight to 2,584,000 (+20,000).
In Australia, there have now been 26,136 COVID-19 cases reported, and that is +87 and clearly the Victorian emergency isn't getting worse. Australia's death count is up sharply however to 737 (+59). Their recovery rate is now almost 85%. There are 3234 active cases in Australia (-230) and a turned tide and more recoveries than new infections.
The UST 10yr yield is rising sharply near the end of trade and now up +10 bps today at 0.72%. Their 2-10 curve is notably steeper now at +56 bps. Their 1-5 curve is up even more at +17 bps, and their 3m-10yr curve steeper too at +61 bps. The Aussie Govt 10yr yield is up +6 bps at 0.95%. The China Govt 10yr is unchanged at 3.14%. But the NZ Govt 10 yr yield is down -4 bps at 0.60%.
The price of gold is little-changed today from yesterday, up a marginal +US$2 to US$1,934/oz. Central banks, even those of autocrats, seemed to have stopped buying gold recently.
Oil prices are sharply lower today, down -US$2/bbl to under US$39.50/bbl in the US while the international price is down to just on US$42.50/bbl. US working rig numbers have stopped falling and stabilised at record low levels.
The Kiwi dollar is firmer today from yesterday and now at 67.3 USc but it is ending the week slightly lower. Against the Australian dollar we have also firmed to 92.3 AUc and that is +¾c higher in a week. Against the euro we are up to 56.8 euro cents but that is only marginally higher over the week. That means our TWI-5 has firmed to 70.2 and a small weekly rise.
The bitcoin price is lower again today from this time yesterday, now at US$10,418 which is another -3.0% reduction. In fact since Wednesday it has now dropped -13% or more than -US$1500. The bitcoin rate is charted in the exchange rate set below.
The easiest place to stay up with event risk today is by following our Economic Calendar here ».