US durable goods orders weak; Canada's deficit soars; Singapore's factory production jumps; Australia's banks get big win; UST 10y at 0.66%; oil and gold stable; NZ$1 = 65.5 USc; TWI-5 = 69.3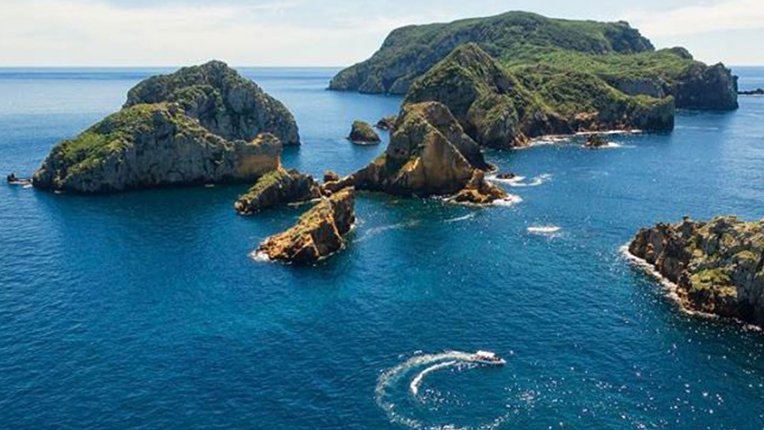 Here's our summary of key economic events overnight that affect New Zealand, with news of a big win for banks in Australia.
But first in the US, their August durable goods orders were weak. They came in -6.3% lower than the same month in 2019 and well below analysts expectations. In fact, business investment in capital goods were down almost -11%. These are big retreats from the boardroom. Perhaps the only positive is that they are inching up monthly and have done so for four straight months now.
But weak factory orders haven't stopped investors piling back in to equities today - and even in the face of clear signs of a new global surge of pandemic infections and deaths.
Across the border, Canada has reported a four month government deficit of -C$149 bln compared to less than -C$2 bln in the same period in 2019.
Across the Pacific, China's US$1 tln sovereign wealth fund posted a +17% gain on its overseas investments in 2019. That reverses a small loss in 2018 and is a similar gain it posted in 2017. Much of the gain was from investments in the US which is still where most of its investments are. Norway also has a huge sovereign wealth fund and in 2019 it earned +20% in 2019 - but recorded a -3.4% loss in the first half of 2020. In 2019 the NZ Super Fund reported a +21% return, but has also struggled in 2020.
In Singapore, they reported a very strong rise in industrial production for August, up almost +14% from the same month in 2019 when the expected gain was less than +5%. It is a positive surprise built on gains from their electronics industry.
In South Korea, consumer confidence is falling again and that is from a low base to start with. It is a worrying sign for them.
In Australia, there is a widespread expectation that their Federal Government will roll back their responsible lending rules next week. These are rules imposed after the Hayne Inquiry into financial system behaviour. Banks have claimed they effectively stifle lending. Consumer groups claim the lending they stifle is irresponsible lending. If the rollback happens, it will render the Hayne Report moot. Bank shares surged in trading yesterday, with the CBA up +3.0%, NAB up +6.9%, Westpac up +7.4% and ANZ up +6.3%. The Aussie banks have had a major lobbying 'win' here.
In New York, the S&P500 is up a strong +1.6% in early afternoon trade to limit the losses for the week. The S&P500 capitalisation is set to lose loose -$175 bln for the week (-0.6%) even with today's bounce. They follow European markets that were generally mixed. Yesterday Shanghai ended its session down -0.1% on the day for a weekly loss of -3.6%. Hong Kong was down -0.3% on the day capping a full -5.0% weekly loss. Tokyo was up +0.5% on the day for a modest -0.7% weekly dip. The ASX200 ended up a strong +1.5% yesterday on enthusiastic buying of bank stocks and that caps a +1.7% gain for the week. The NZX50 Capital Index posted a Friday gain of +0.9% and a weekly rise of +1.3%.
The latest global compilation of COVID-19 data is here. The global tally is 32,365,000 and up +372,000 in one day. That is a new record high for one day and there are clear signs the pandemic spread is accelerating again. Brazil and Russia are the key countries providing the most impetus, but European nations are as well. New infection levels are exploding in the UK, France and Spain especially. Sweden is tracking up again too. Germany and Italy have avoided the latest surge so far. Global deaths reported now exceed 985,000 (+7000) but clearly many are going unreported.
Just under a quarter of all reported cases globally are in the US, which is up +48,000 overnight to 7,207,000 and there is a resurgence there too. The number of active cases are stable at 2,539,000 so they have as many new cases as recoveries and making no progress. Their death total is now just over 208,000 and back rising at +1000 per day. It seems destined to track higher soon.
In Australia, there have now been exactly 27,000 COVID-19 cases reported, and that is only +17 more cases from yesterday. Australia, and even Victoria, seem to be managing their community outbreak well now. Deaths are up however at 869 (+8). Their recovery rate is now just over 90%.
The UST 10yr yield is down -1 bp and is ending the week at just on 0.66% and that is a -4 bps decline for the week. Their 2-10 rate curve is unchanged at +53 bps, their 1-5 curve is also unchanged at +15 bps, while their 3m-10 year curve is marginally flatter at just under +58 bps. The Australian Govt 10 year yield is little-changed at 0.85%. The China Govt 10 year yield is up +2 bps at 3.13%. And the New Zealand Govt 10 year yield is marginally firmer at just under 0.47% and off its record low.
The price of gold is ending the week little-changed from yesterday at US$1866/oz. But over the whole week, the yellow metal has dropped -4.3% or a massive -US$85/oz. And silver has fallen an eye-watering -15% in one week.
Oil prices have slipped slightly and are now just over US$40/bbl in the US, while the international price is little-changed at just under US$42/bbl. Despite these low prices, there were a handful of rigs brought back into production in the past week.
The Kiwi dollar starts today at 65.5 USc and minor softness overnight. But against the Australian dollar we are much firmer at 93.2 AUc and almost a +½c rise. Against the euro we are marginally firmer at 56.3 euro cents. That means our TWI-5 has inched up to 69.3.
The bitcoin price is up +0.4% from this time yesterday, and now at US$10,726. The bitcoin rate is charted in the exchange rate set below.
The easiest place to stay up with event risk today is by following our Economic Calendar here ».