US retail sales rise but factory production falls; Canada ends some pandemic support; China has bumper grain harvest; S&P warns; Australia faces China tariffs on cotton; UST 10y at 0.74%; oil and gold unchanged; NZ$1 = 66.1 USc; TWI-5 = 69.6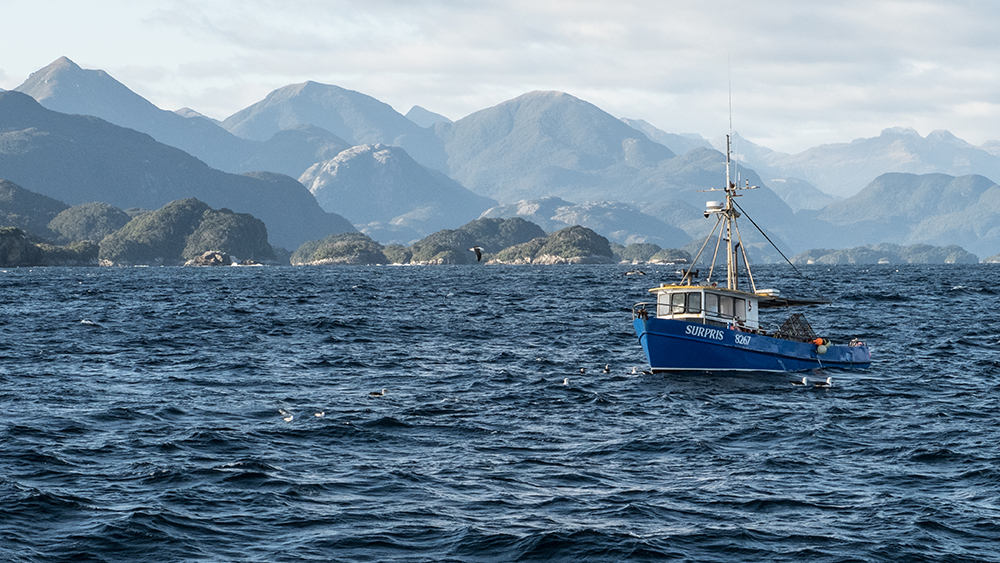 Here's our summary of key economic events overnight that affect New Zealand, with news the pressures of weighing against the pandemic is about to bring a 'blizzard' of sovereign ratings downgrades.
But first, in a positive surprise, American retail sales for September ended a bit better than most analysts were expecting. They rose from August and were up +5.4% from the same month a year ago. On-line (non-store) retailing is powering the gains, up +27% from a year ago. Used car sales powered the vehicle retailing industry, up +14.4% year-on-year.
But those gains are not being seen in American industrial production. The latest data fell more than expected in September when actually a rise was expected. This production is now -7.3% lower than in the same month in 2019. Imports (from China) are filling the product demands in a spectacular failure of their avowed industrial strategy.
But consumer sentiment doesn't seem to care. It is up in October from September, although still a massive -15% lower than this time last year. Maybe the 'don't care' description isn't entirely fair - the views on 'current conditions' declined in October from September. But future expectations rose. So perhaps American consumers are just waiting for a leadership change.
And it is now official; the US posted a -US$3.1 tln budget deficit in their fiscal year ended September 2020 - three times more than for the previous year's terrible outcome.
In Canada, their central bank is ending three emergency support programs. Their bankers' acceptances and mortgage bond programs will both end scheduled operations next week, while their repo operations will be wound back.
In China, a bumper grain harvest will leave the nation with more than a years consumption in inventory, and cap the recent rise in grain prices, they claim.
South Korea has posted a worsening jobless rate in September, but it is still a low 3.9% even if it isn't improving. Many countries will look with envy at that level.
And Singapore's exports fell sharply in September, in an unexpected worsening of their trade balance.
After barley, wine, beef and coal, the next trade China is punishing Australia with is apparently going to be cotton, as farmers brace for a Chinese announcement of a 40% tariff imposed by Beijing. The screw is tightening and Canberra has become much more circumspect very recently. Two thirds of all Aussie cotton is exported to China.
Remdesivir, the only antiviral drug authorised for treatment of COVID-19 in the United States, fails to prevent deaths among patients according to a WHO-funded study of more than 11,000 people in 30 countries. But the drug company behind the treatment is organising a push-back on the findings.
Standard & Poor's is saying that the immense costs of supporting health programs, businesses and workers through the pandemic was fundamentally undermining most countries' finances. And so there are a 'blizzard' of ratings downgrades about to be announced.
On Wall Street, the S&P500 is up +0.3% today and making back yesterday's dip. They are heading for a weekly rise of +0.7% so much of that is happening today. Overnight, European markets rose by more than +1.6% making back most of yesterday's fall. Yesterday, Shanghai traded up +0.1%, Hong Kong ended up +0.9% in a partial recovery, and Tokyo was down another -0.4%. For each of these Asian markets, the weekly change was +2.0%, +1.1% and -0.9% respectively. The ASX200 ended its session down -0.5% from the prior day cementing in a weekly +1.2% gain, while the NZX50 Capital Index was down -0.4% and ending also ending the week with a +1.4% gain.
The latest global compilation of COVID-19 data is here. The global tally is 39,081,000 and up at the fastest pace ever of +394,000 in one day. The case growth is concentrated in Russia, the UK, Iran, France and Italy. Global deaths reported now exceed 1,101,000 (+7,000) but clearly many are going unreported.
The largest number of reported cases globally are still in the US, which rose +79,000 in one day to 8,248,000. They are clearly now in a third wave (initial was in April, then a larger one in July, and this new one threatens to be larger again). The number of active cases is at 2,693,000 so many more new cases that recoveries and going backwards fast now. Their death total is over 223,000 and still rising at +1000 per day. By the end of 2020 their death toll will top 300,000+.
In Australia, there have now been 27,371 COVID-19 cases reported, and that is just +9 more cases than we reported yesterday. But again, most were in NSW. Deaths are unchanged at 904.
The UST 10yr yield is little-changed this morning at just on 0.74% but that is -4 bps lower than where we were at this time last week. Their 2-10 rate curve is a little steeper at +60 bps, their 1-5 curve is still at +19 bps, while their 3m-10 year curve is also little-changed at +65 bps. The Australian Govt 10 year yield will start today down by another -2 bps at 0.73%. The China Govt 10 year yield is unchanged at 3.25%. The New Zealand Govt 10 year yield is also unchanged at 0.54%.
The price of gold is still little-changed from yesterday at US$1902/oz but that is -US$23 lower from this time last week.
Oil prices are little-changed, now just over US$40.50/bbl in the US, while the international price is still just under US$43/bbl. Both benchmarks are little-changed over the past week.
The Kiwi dollar starts today just a tad firmer at 66.1 USc. But that is a -½c fall in a week. Against the Australian dollar we are also firmer at 93.3 AUc and holding on the recent gains. In fact it is more than a +1c gain in a week. Against the euro we are holding at 56.4 euro cents and unchanged in a week. And that means our TWI-5 is now at 69.6 and little-changed over the past seven days.
The bitcoin price is unchanged today, still at US$11,340 but +2.6% higher in a week. The bitcoin rate is charted in the exchange rate set below.
And finally, don't forget to vote today. Polls open at 9am and close at 7pm.
The easiest place to stay up with event risk today is by following our Economic Calendar here ».