Judith Collins hopes to contest the 2023 election as National leader, saying the party needs 'stability'; She pledges to have a 'thorough' party review conducted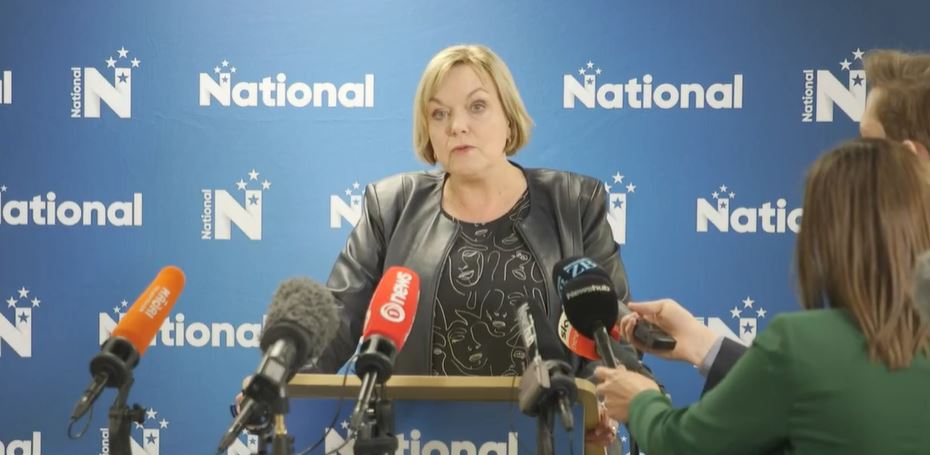 Judith Collins is remaining National leader to bring "stability" to the party.
However, following Labour's landslide victory, she says a review of the party will be done.
It will look at the past three years, and investigate constitutional matters - including candidate selection.
Speaking to media on Sunday morning, Collins said she didn't expect a leadership challenge.
"I did everything I could," she said, refusing to personally take blame for the election result.
"I take absolute personal responsibility for working every single day and night for the campaign," she said.
"I am very happy doing the job I'm doing…
"There's only one thing to look forward to, and that's 2023."
Collins said she hoped she would be in a position to run for prime minister at the next election.
National's caucus is meeting on Tuesday.
Collins said she would vote to re-elect long-time National Party President, Peter Goodfellow.
Collins said National's internal polling (which interest.co.nz hasn't seen) suggested the party had around 40% support before the second Covid-19 lockdown, and a leaked email that MP Denise Lee sent to the caucus, complaining about Collins announcing a policy to review Auckland Council without consulting her first, cost the party 5% at the polls.
Collins backed the party's finance spokesperson, Paul Goldsmith, who's responsible for a number of holes in the party's proposed budget.
Asked whether she believed the party's policy mix had anything to do with its poor result, Collins said, "It may have," but she couldn't point to a policy she wished she'd brought to the table. 
Ultimately, she believed a lot came down to Covid-19 and people being "frightened" of change.
However, Collins said she also had to deal with "some difficult things", including exiting two MPs - Hamish Walker and Andrew Falloon.
Asked whether she believed National supporters, who voted Labour, would have buyer's remorse, Collins said she hoped not, but worried about Labour's fiscal policies.
"I feel very concerned for my country," she said.