US stimulus talks fail; October PMIs expand; China commodity prices jump; APRA sees tough 2021; pandemic infections accelerate; UST 10y at 0.84%; oil soft and gold unchanged; NZ$1 = 66.8 USc; TWI-5 = 69.9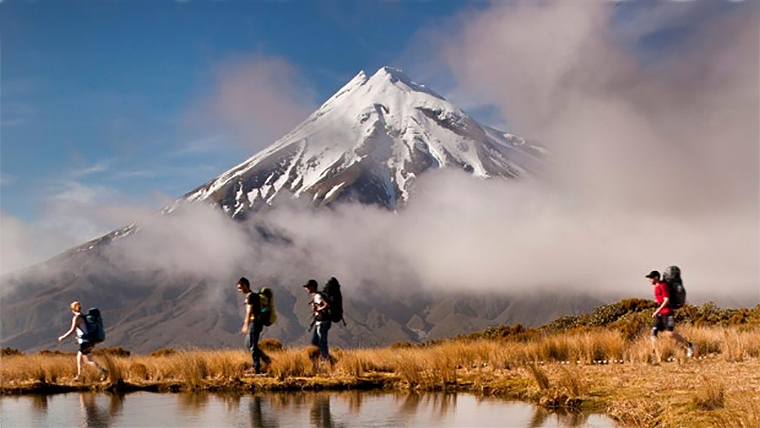 Here's our summary of key economic events overnight that affect New Zealand, with news the pandemic resurgence in both North America and Western Europe are very worrying trends.
But firstly in the US, their stimulus talks have fizzled. White House negotiators were instructed to pull back as an election tactic.
The first views of October PMI activity were released overnight. In the US, their services sector expanded faster despite a slowing of new order growth. But their factory sector's expansion rate was unchanged.
In the EU, they are getting a retreat with their services sector contracting although their factory sector is still expanding. Germany is still expanding but France is the laggard.
In Australia, their services sector's October expansion is strong enough to cover a factory sector whose expansion is slowing.
In Japan, things are not flash at all, with both services and their factory sector contracting in October, even if less so.
In China, iron ore prices are staying high (+40% in 2020) but have stopped increasing. However, steel making coal prices are back rising fast again (+16% in 2020). And prices for corn are racing higher as the local grain harvest is late (+30% in 2020) even if officials claim it will be a full one.
More data out of Taiwan is impressing. Their September industrial production rose by more than +10% compared with the year-ago levels, and much faster than the good +4% growth in August. Export orders are driving this. By comparison, their nearly +3% rise in retail sales looks tame.
In the EU, they have decided that non-meat products can use the term 'meat' or 'burger' or 'sausage' despite existing bans protecting 'milk' and 'cheese', and despite aggressive actions protecting regional provenances. It is a typical European two-faced approach, claiming accuracy but rolling over for local lobbying. It is a kind of greenwashing.
In Australia, the head of regulator ASIC has stepped aside in a growing scandal over an 'entitlement culture' at the top of the organisation where many personal expenses were covered by the organisation. ASIC was at the forefront of prosecuting the 'culture' claims against financial organisations.
Fellow regulator APRA has been testifying in Canberra, and says that 2021 will "be just as difficult as 2020" in terms of financial uncertainty and stability.
Wall Street is heading for a losing week, the first for a month. It is flat in afternoon trade today compared with yesterday, and if that holds will be down -0.9% for the week. Overnight, European markets were up about +1%. Yesterday, Shanghai ended -1.0% lower to cap a week where it lost -1.7%. Hong Kong ended Friday up +0.5% on the day and ending with a weekly 2.2% gain. In Tokyo, they ended Friday with a daily +0.2% rise and a weekly +0.5% gain. In Australia, the ASX200 ended the day down -0.1% for a similar weekly change. The NZX50 Capital Index was up +0.5% on the day enabling it to record a weekly gain of +0.3%.
The latest global compilation of COVID-19 data is here. The global tally is 41,982,000 and up yet another record +585,000 in one day. It is first-world countries that seem to be having the most difficulty containing the new wave. It is raging in France, the UK, Spain and Italy again, and Belgium also has a very bad outbreak. Authorities in all these countries have lost control and it is hard to know how they will regain it. Global deaths reported now exceed 1,134,000 (+7,000 per day).
The largest number of reported cases globally are still in the US, which rose +81,000 yesterday alone to 8,689,000. They are clearly now in a third wave and yesterday's increase was higher than the highest day in their second wave. The number of active cases is at 2,792,000 so many more new cases than recoveries. Their death total is over 229,000 and still rising at +1000 per day.
In Canada, they are about to record 10,000 deaths and their second wave daily infection rate is nearing double their first wave.
In Australia, they are not getting any resurgence. There have now been 27,484 COVID-19 cases reported, and that is +18 more cases than we reported yesterday and new cases are essentially from NSW and WA. Reported deaths are unchanged at 905.
The UST 10yr yield is unchanged at just on 0.84%. It had reached 0.87% and near a four month high, but slipped back sharply when the stimulus talks ended in Washington. Their 2-10 rate curve is little-changed overnight at +69 bps, their 1-5 curve is also unchanged at +25 bps, along with their 3m-10 year curve, still at +76 bps. The Australian Govt 10 year yield will start today also little-changed at 0.84%. The China Govt 10 year yield is also still at 3.20%. But the New Zealand Govt 10 year yield is up +2 bps at 0.61%.
The price of gold is unchanged at US$1903/oz. And it is still at the same level it was this time last week.
Oil prices are a little softer today, now at just under US$40/bbl in the US, while the international price is now just on US$41.50/bbl. But despite these low prices, there was another good rise in the number of active wells operating in US oil fields (+6).
The Kiwi dollar starts today just a little firmer at just over 66.8 USc. Against the Australian dollar we are holding at 93.7 AUc. Against the euro we have dipped to 56.4 euro cents. And that means our TWI-5 is still at 69.9.
The bitcoin price has taken a step back today and is now at US$12,797 with a -2.0% retreat. The bitcoin rate is charted in the exchange rate set below.
The easiest place to stay up with event risk today is by following our Economic Calendar here ».