Labour deputy Kelvin Davis rules out standing for deputy prime minister ahead of Jacinda Ardern announcing ministerial portfolios at 1pm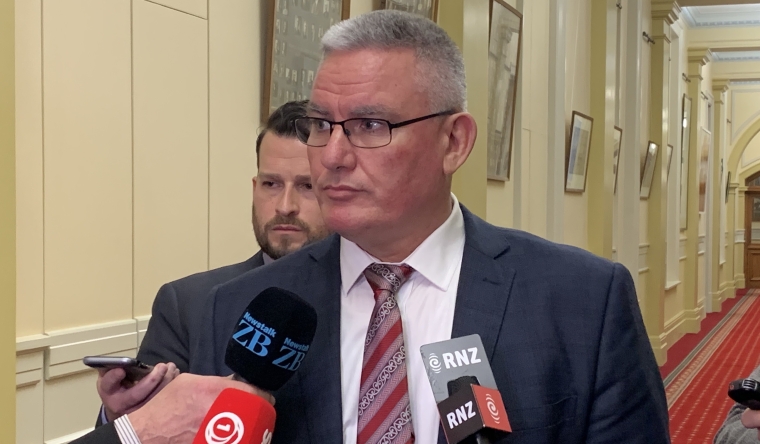 Kelvin Davis isn't seeking the role of deputy prime minister, but will look to remain deputy leader of the Labour Party.
Asked whether Labour leader Jacinda Ardern offered him the deputy prime ministership, Davis said: "Yes. I spoke to her before the election, of course, about the possibility of the deputy prime minister's role coming up. And she said, it's my decision; my decision alone, but wait until after the election to make that decision. It is now post-election and I have made that decision."
Davis' comment suggests Ardern hasn't spoken to him about the role in the past two weeks, during which time she's talked to MPs ahead of allocating ministerial portfolios.
Davis explained he came into parliament for two reasons - to represent Te Tai Tokerau and to make a difference for Maori.
"I see myself as supporting the wider caucus," he said.
Ardern will discuss portfolios at a Labour caucus meeting this morning.
She will unveil her cabinet at 1pm.
Under the Cooperation Agreement between Labour and the Greens, Green Party co-leader James Shaw will continue to be Climate Change Minister and pick up the role of Associate Minister for the Environment (Biodiversity).
The party's other co-leader, Marama Davidson, will get a newly created portfolio - Minister for the Prevention of Family and Sexual Violence - and will be given Associate Minister of Housing (Homelessness).