Final election results: Māori Party to return to Parliament with two seats, National loses more seats; Brownlee won't seek reappointment as deputy leader, Margin tightens on cannabis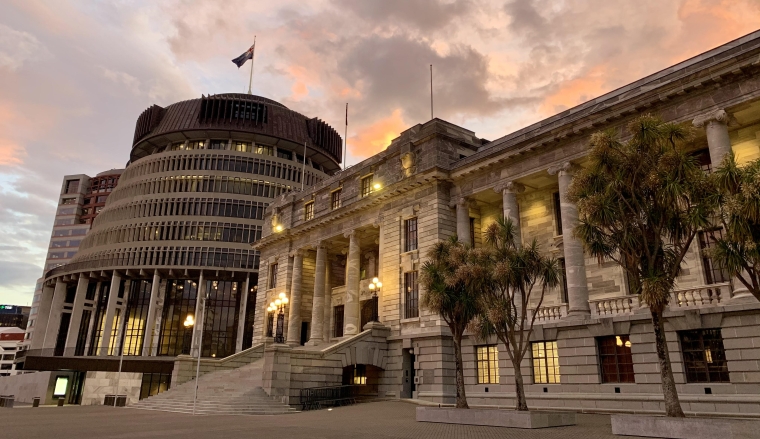 The Māori Party will return to Parliament with two seats, according to the final New Zealand General Election results.
Meanwhile National will lose two seats and Labour will gain a seat, compared to the preliminary results published on election night. 
Epsom is the only electorate in which National received more party votes than Labour, and even here it was close at 37% versus 36%.
The final referendum results were the same as the preliminary results, however the margin in the cannabis referendum tightened to 48.4% yes and 50.7% no. 
End of Life Choice came in at 65.1% yes, 33.7% no.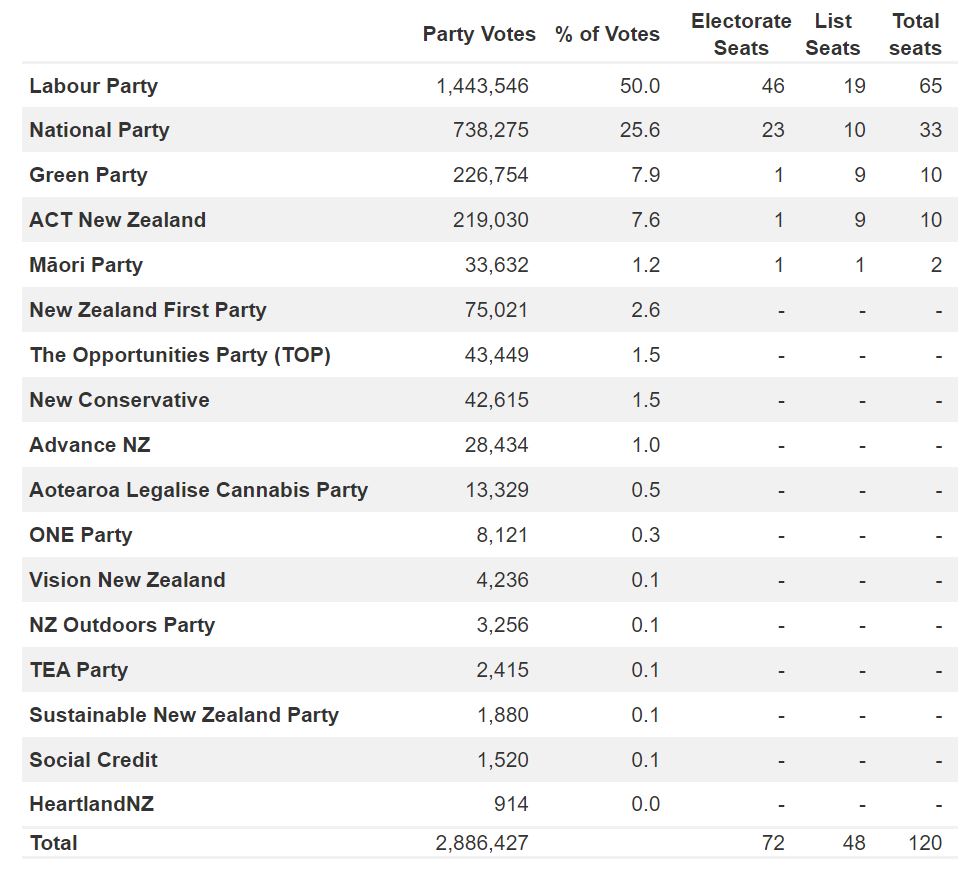 Following the results being published, Gerry Brownlee announced he wouldn't stand to be re-elected as National's deputy leader when Caucus meets on Tuesday. Brownlee was also National's campaign chair during the election.
"It's time to think about the three years ahead. I want Judith to have the strongest and most complementary support beside her as leader," Brownlee said.
The Māori Party's Rawiri Waititi took the Waiariki electorate off Labour's Tamati Coffey. Māori Party co-leader Debbie Ngarewa-Packer secured a list seat with the party's overall vote increasing to 1.2% from 1.0% in the preliminary count.
Turning to National, Matt King lost the Northland electorate to Labour's Willow-Jean Prime by only 163 votes. King won't return to Parliament on this result, but is seeking a recount. National leader Judith Collins is supportive. 
Shane Reti lost Whangarei to Labour's Emily Henderson by 431 votes. Reti will return to Parliament as a list MP.
Denise Lee lost Maungakiekie to Priyanca Radhakrishnan by 365 votes. Lee won't return to Parliament. 
Labour secured 65 seats, compared to 64 on election night, giving it four seats more than the 61 needed to govern on its own.
National secured 33 seats, compared to 35 on election night. The Māori Party got one more seat than on election night. ACT and the Greens secured 10 seats each - the same as on election night. 
National's Maureen Pugh, who was near the cut-off point on the list, made it in. 
In Auckland Central, the margin between the Greens' Chlöe Swarbrick and Labour's Helen White widen to 1068, dishing Swarbrick a more comfortable win.
The total number of votes cast was 2,919,086. 
The number of special votes was 504,625, 17% of total votes.
68% of votes were cast in advance (2017 - 47%). 
82% of people who were enrolled, voted (2017 - 80%). This is the highest turnout since 1999 (85%).
The final enrolment rate was 94% (2017 - 92%), the highest since 2008 (95%).
See a list of all the successful candidates here.