Westpac NZ and Forsyth Barr trumpet the sale of the bank's financial advisory business to Forsyth Barr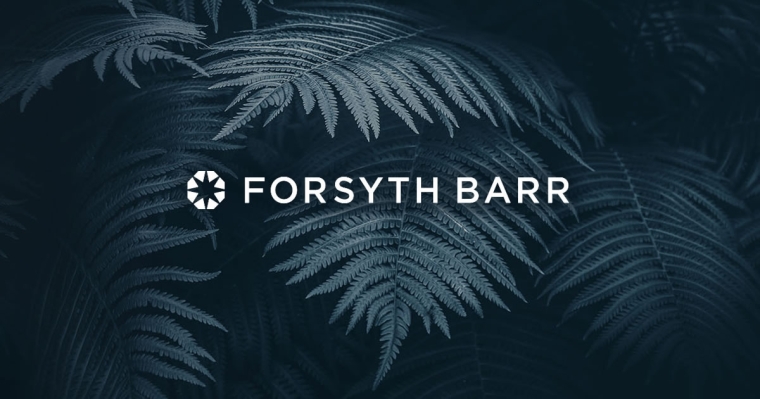 Westpac New Zealand is selling its high net worth financial advisory business to Forsyth Barr.
A Westpac NZ spokesman told interest.co.nz the value of funds under management being transferred to Forsyth Barr is just over $2 billion. He said a high net worth client is someone with more than $1 million invested. However the spokesman said the value of the sale was commercially sensitive and he wouldn't disclose it.
Meanwhile, 32 Westpac wealth advisory and operations staff will transfer to Forsyth Barr.
In a statement Katie Christoffersen, Westpac NZ Head of Private Wealth Management, said customers with large investment portfolios will remain with Westpac NZ for transactional banking and lending requirements, with their investments to be managed through Forsyth Barr.
"We expect this model to provide clients with the best of both worlds – great banking products and personalised service from Westpac, and dedicated investment advice with a wider product and service offering from the specialists at Forsyth Barr...In the past few weeks we've been in touch with the clients whose investments will soon be managed through Forsyth Barr and the overwhelming response has been really positive," Christoffersen said.

She said Westpac NZ will continue providing wealth advisory services to customers with small to medium investment portfolios.
Forsyth Barr Managing Director Neil Paviour-Smith said the firm was excited to be entering into a partnership with Westpac NZ that enables both organisations to serve customers with their established, complementary strengths.
"In successful partnerships the key is always alignment. We believe that together we can deliver outstanding outcomes for clients. This partnership signals a commitment by both organisations to delivering the highest quality service to customers throughout New Zealand," Paviour-Smith said.

"Over the last three years we have grown our adviser business significantly and with the Westpac team joining us we will have 180 financial advisers. We welcome the fresh perspectives that new people bring - they challenge us to keep evolving and improving how we deliver for clients," he added.

The deal takes effect from December 11.
A new financial advice regime begins on March 15 next year, under which anyone who gives regulated financial advice to retail clients must either hold, or operate under, a Financial Advice Provider licence. The Westpac NZ spokesman says off loading the bank's high net worth financial advisory business is not related to this.