RCEP about to be signed; US sentiment falls; US budget deficit soars; China struggles with a bond default; China launches 6G; China raps Australia again; UST 10y at 0.89%; oil down and gold up; NZ$1 = 68.4 USc; TWI-5 = 71.3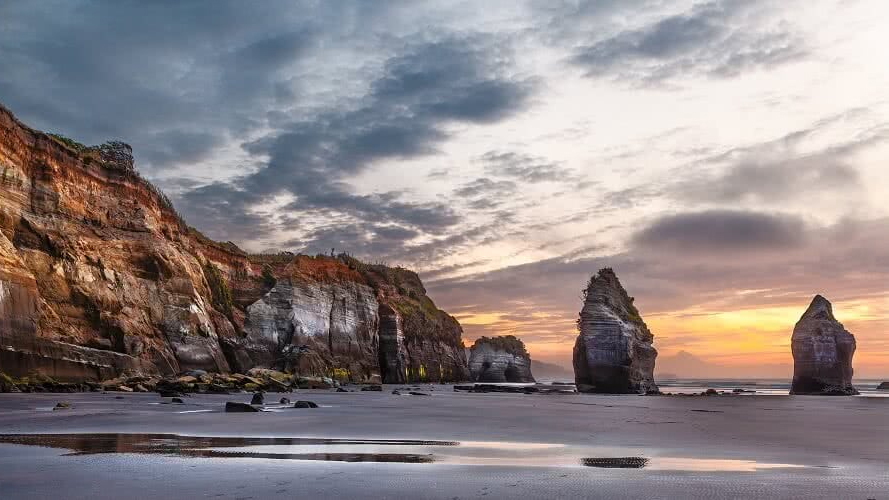 Here's our summary of key economic events overnight that affect New Zealand, with news China has launched its claim on 6G technology.
But first up we should confirm that China's multilateral trade deal, the RCEP, will be signed tomorrow in a virtual event hosted by Vietnam. It is anchored by China, includes New Zealand and Australia, and will encompass about a third of global GDP. It is much shallower than the TPP and avoids the environmental, labour and IP protections the TPP does. But it is unique in that it is a huge multilateral deal that got over the line in the face of Trumpism.
American consumer sentiment fell rather sharply in early November as consumers judged future economic prospects less favorably, while their assessments of current economic conditions remained largely unchanged. The closeness of the presidential election as well as the resurgence in covid infections and deaths were responsible for the early November decline.
Also going south was the US monthly budget deficit which at -US284 bln for the month, widened the annual result to -US$3.3 tln in the year to October, easily a new high. That is a massive -15.5% of 2020 nominal GDP.
In China, there is drama in their corporate bond market with ripple effects spilling over into other markets. A State-owned coal miner has defaulted on a ¥1 bln bond triggering official investigations and wiping out equity market gains in Shanghai. Regulators have increasing said they will allow companies to fail if their financial situation is untenable. But this is a test of that policy - and many expect the regulators to revert to old habits, cave in and bail out this failure, again. State-owned companies probably can't be allowed to fail by Beijing given the optics of omni-control. All eyes are on Beijing.
China's air passenger traffic has recovered to more than 88% of its year-ago levels in a rebound almost all other airlines would ber jealous of. In fact both Airbus and Boeing are eyeing this market as the engine out of their doldrums.
Going higher, China has started launching satellites in its quest to establish a 6G network, one 100 times faster than 5G. And recall, 5G is 100 times faster than 4G which is probably what you are using now, so 6G will be 10,000 times faster than what you are currently using.
Meanwhile, China's Foreign Ministry has unloaded on Australia in official comments in Beijing yesterday. They are worth reading. China is not backing away from tackling Australia for "repeatedly [having] spoken and acted out of turn on issues concerning China's core interests". And they see it is up to Australia to reverse their positions.
In Australia, ASIC is signaling it will release a report soon on the "harms we continue to see" in the BuyNow, PayLater sector, an unregulated corner exploiting credit regulation.
Iron ore prices are staying high. Coal prices are rising. However, shipping prices are starting to retreat again.
And Wall Street is making back yesterday's slip. The S&P500 is up +1.1% in early afternoon trade. If it stays like that, this will by a +1.8% rise for the week on top of last week's strong +7.3% jump. Overnight, European markets roser a modestr +0.2% but that was after London fell -0.4%. Yesterday's Shanghai fell another -0.9% but was unchanged for the week (see above for the reason). Hong Kong ended flat but that embedded in a +1.7% weekly gain. And the very large Tokyo exchange fell -0.5% yesterday but that capped a strong +4.4% weekly rise. Locally the ASX200 ended down -0.2% on Friday for a weekly rise of +3.5% and the NZX50 Capital Index ended up +0.2% on Friday for a weekly rise of +2.9%.
The latest global compilation of COVID-19 data is here. The global tally is 53,045,000 and a huge surge of +714,000 rise in the past day alone. It is still grim in France, Russia, the UK, Spain and central and southern Italy with very serious stress on their hospital systems. And the death rate is rising. Global deaths reported now exceed 1,298,000 and up +10,000 in just one day.
The largest number of reported cases globally are still in the US, which rose +162,000 since this time yesterday to 10,892,000. The US remains the global epicenter of the virus. The number of active cases is surging at 3,914,000 and now rising at almost +100,000 per day of more new cases more than recoveries. Their death total now exceeds 249,000 and continuing to rise by more than +1000 a day. The US now has a COVID death rate matching Bolivia, Mexico and the UK of 750/mln.
In Australia, they are not getting any resurgence. There have now been 27,703 COVID-19 cases reported, and that is just +4 more cases than we reported yesterday. Reported deaths remain unchanged at 907.
The UST 10yr yield will start today marginally lower than yesterday at 0.89% and a fall of -1 bp. Their 2-10 rate curve is flatter at +71 bps, their 1-5 curve is unchanged at +28 bps, and their 3m-10 year curve is little-changed +80 bps. The Australian Govt 10 year yield is up +1 bp at 0.91%. The China Govt 10 year yield is also up +1 bps at 3.29%. But the New Zealand Govt 10 year yield is down -3 bps, now at 0.83%.
The price of gold has risen today, up +US$10/oz from this time yesterday, and now US$1890/oz.
Oil prices are sharply lower today and by about -$1.50/bbl so it is at US$40.50/bbl in the US, while the international price is now just on US$43/bbl. Oddly, the number of American oil rigs continues to slowly rise, despite the glut of oil in the market, and low demand.
And the Kiwi dollar has slipped from yesterday to 68.4 USc but it is up more than +65 bps from this time last week. Recall it was up +1½c the prior week. Against the Australian dollar we are also soft overnight at 94.2 AUc. Against the euro we are softer as well at 57.8 euro cents. That means our TWI-5 is down -50 bps overnight at 71.3.
The bitcoin price is another up +0.6% this morning at US$16,242. That makes the weekly gain more than +US700 and that was on top of the pror week's almost +US$2000 spectacular jump. The bitcoin rate is charted in the exchange rate set below.
The easiest place to stay up with event risk today is by following our Economic Calendar here ».