US retail and confidence dip; other US data positive; China trapped as iron ore prices push higher; Australian retail surges in November; UST 10yr at 0.92%; oil holds and gold drops; NZ$1 = 70.4 USc; TWI-5 = 72.2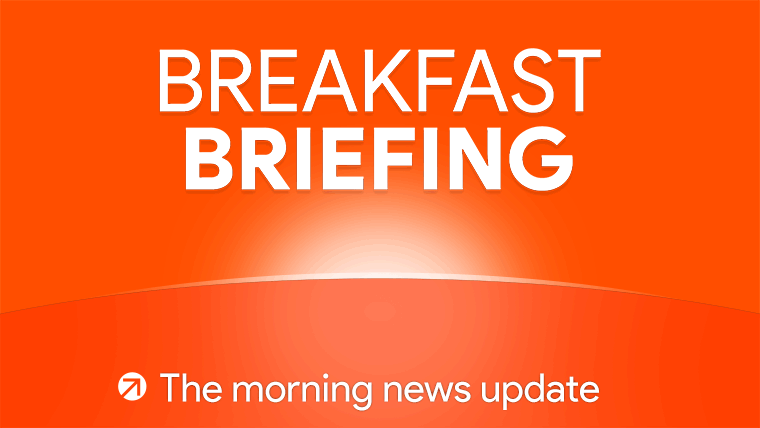 Here's our summary of key economic events overnight that affect New Zealand, with news the end-of-year and pre-holiday stresses don't seem to be easing.
But first, US retail sales took another dip last week although the decline was less than for the prior week.
Sentiment as measured by the Conference Board survey also dipped in December, down quite sharply from November. It is now at a four-month low. Current expectations may be weak, but the same people think things will be much better in the next six months.
November existing home sales actually came in at a softer level than was expected although October data was revised higher. But the current softness is probably because the inventory of homes for sale is at historic-low levels.
Also positive is the next regional Fed survey, this one from the Richmond Fed covering the Mid-Atlantic States. They posted a third straight month of quite strong activity.
But American data tracking major company bankruptcies show December filings at their worst for this month in nearly ten years. And the expectation is that a new wave of commercial landlords will be joining them soon.
Iron-ore prices are surging yet again as a landslide at a Brazilian iron-ore mine intensifies concerns about supply and Chinese demand runs hot. China is trapped in Australian supply, and authorities are warning of a severe bubble. And there is evidence of some pullback in yesterday's trade. Chinese coal prices are also very high, but authorities there wont back off the ban on Australian supply, even as electricity blackouts in a number of provinces grow, made worse by the winter conditions.
Yesterday we noted that an Indian company walked away from its South Korean carmaker, Ssang-Yong letting it slide into bankruptcy. Today we can note that a Chinese company did the same with its European subsidiary.
November retail sales in Australia came in far better than anyone expected. They were pretty average in October, but rose +7% from there to November when a flat rise was expected. In fact the November level is more than +13% higher than the same month in 2019, a huge make-up. Every category benefited. Not only was their Black Friday retail event a strong one, but the emergence from the Victorian lockdown also played a big part. (South Australia was in lockdown in November so they didn't really share in this boom.)
Wall Street is little-changed in early afternoon trade today. Overnight most European markets recovered much of yesterday's large falls, all up about +1.3%, although London only rose half that. These gains were on the basis that 'progress' was being made on Brexit. Yesterday, the Shanghai equity market finished down -1.9%, Hong Kong was -0.7% lower again and Tokyo closed a full -1.0% lower. Locally, the ASX200 closed down a substantial -1.1%, while the NZX50 Capital Index was up an impressive +1.9%.
The latest global compilation of COVID-19 data is here. The global tally just keeps on rising, now at 77,557,000 and up +502,000 in one day. At this rate, we will top 100 mln in a month. It is very grim in Russia, the UK, Eastern Europe, Brazil, Turkey and Indonesia. It does seem to be easing further in Europe, although not in the UK, Sweden, or Germany. Global deaths reported now exceed 1,707,000 and up +10,000 since this time yesterday as death rates spike everywhere.
But the largest number of reported cases globally are still in the US, which rose +202,000 overnight for their tally to reach 18,498,000. The US remains the global epicenter of the virus. The number of active cases is still rising and now at 7,362,000 and that level is up +18,000 in one day, so more new cases more than recoveries. Their death total is up +2000 to 327,000. The US now has a COVID death rate of 986/mln and approaching the disastrous UK level (1004).
In Australia, their Sydney-based community resurgence seems to be being contained. There have now been 28,219 COVID-19 cases reported, and that is +21 more cases overnight. Parts of Sydney remain in lockdown. Other states have closed their borders. Now 139 of their cases are 'active' (+4). Their fast reaction might just be effective but the impact will linger. Reported deaths are unchanged at this stage at 908.
The UST 10yr yield will start today a little softer at just under 0.92%, a -2 bps slip. Their 2-10 rate curve is unchanged at +81 bps, their 1-5 curve is also unchanged at +28 bps, while their 3m-10 year curve is marginally steeper at +85 bps. The Australian Govt 10 year yield is another -3 bps lower at 0.95%. The China Govt 10 year yield is down -2 bps at 3.29%, while the New Zealand Govt 10 year yield is holding at just under 0.97%.
The price of gold is down -US$19 today at US$1864/oz. Silver is down proportionately much more at US$25.20/oz.
Oil prices have stayed lower and are now just over US$47/bbl in the US, while the international price is down to just over US$50/bbl.
And the Kiwi dollar is another -½c softer today at 70.4 USc and back where it was two weeks ago. Against the Australian dollar we are holding softer at 93.5 AUc. Against the euro we are unchanged at 57.8 euro cents. That means our TWI-5 is now at 72.2 and another small slip from this time yesterday.
The bitcoin price has settled at its new very high level and is now at US$23,386, a +0.8% rise from this time yesterday. The bitcoin rate is charted in the exchange rate set below.
This is our final 'normal' Breakfast Briefing of 2020. But we will now transition into our Holiday Briefings which will be published every business day until January 15, 2021. There won't be another "What happened today" update until Monday, January 18, 2021.
The easiest place to stay up with event risk today is by following our Economic Calendar here ».