US jobless claims stay high and relief deal not yet done; US personal incomes fall; China's power outages expand; Brexit optimism; Aussie trade surplus shrinks; UST 10yr at 0.96%; oil and gold rise; NZ$1 = 71 USc; TWI-5 = 72.7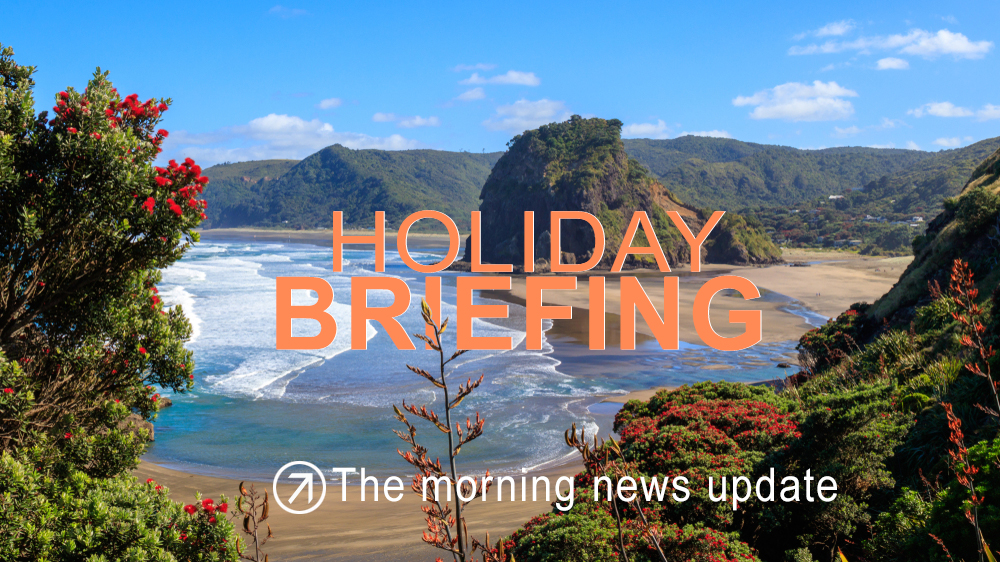 Here's our summary of key economic events overnight that affect New Zealand, with news the giant US economy is limping into the New Year.
American initial jobless claims came in marginally lower than expected at +869,000 for last week, but the prior week data was revised higher. Now 5.4 mln people are on these benefits and a small decrease from the prior week. Both houses of Congress have passed legislation to expend these benefits, but the President doesn't seem to want to sign off on it. More negotiation may be needed, and that will take time, delaying getting relief to millions who desperately need it. His desire to leave a mess at the end of his term may also mean a Federal Government shutdown.
US durable goods orders for November came in with a modest rise over October and are now +3.5% higher than for the same month a year ago. The important non-defence capital goods order level is +4.0% higher than for November 2019. In the circumstances, these are good results.
New home sales are strong too, up more than +20% above year-ago levels even if they did drop sharply from October levels.
However, not all data is good. Personal disposable incomes fell -1.2% in November and that is the third month in the last four recording a decline. Over that period the net decline exceeds -4.2%. That is despite pandemic relief payments. And spending is being curtailed, falling -0.4% in November from October and the first such month-on-month fall since April. However, they have been spending less consistently on a year-on-year basis, especially for Services.
With this data, it not a surprise to hear sentiment is struggling. Today's survey is the University of Michigan one which is marginally above the Conference Board one we reported yesterday, but still almost -19% lower than for December 2019.
Canada reports monthly GDP data, and for October it said its growth recovery continued even if at a slower pace. But they are still -4% below year-ago levels.
The World Bank is warning that China must not pull-back from its stimulus programs too early, reinforcing the view that the Middle Kingdom is expanding in an artificial way that may not yet be sustainable.
China's power blackouts seem to be expanding, and it is dawning on many that the issue may be much deeper than just imports of Australian coal.
China may be the global engine of growth at present, but that is not saving its commercial real estate sector. Beijing's office vacancy rate is now at a 10-year high, severely depressing rents. It hit 19% average vacancy at the end of 2020 because of the pandemic and an increase in supply, Colliers International is reporting.
Data out of Taiwan shows factory production up +8.2% on a year-on-year basis to November, although retail sales only rose +2.8% on that same basis.
Vietnam has imposed 25% tariffs on steel imports from China. These neighbours have a very long-standing uneasy relationship.
In Europe, there is increasing optimism a Brexit deal can be achieved with both side giving upbeat commentary. But there is no deal yet, even if financial markets are acting as though there is.
In Australia, they reported a trade surplus of +A$1.9 bln in November, down sharply from +A$4.7 bln in October as trade bans by China started to bite. Exports rose just +1% from October but are now -4% lower year-on-year and became much more focused just on iron ore. Coal exports collapsed. Rural exports fell sharply too. Imports rose +10% year-on-year, although strong imports of capital goods bolstered this data.
Wall Street is up +0.6% afternoon trade today. Overnight most European markets had very good sessions again, up another +1.2%, although London only rose about half that. These gains were on the basis that 'progress' was being made on Brexit. Yesterday, the Shanghai equity market finished up +0.8%, Hong Kong was +0.9% higher and Tokyo closed +0.3%. All three are only a partial recovery of the Tuesday drop. Locally, the ASX200 rose +0.7% and also only making back part of the prior fall, while the NZX50 Capital Index was again up impressively, this time another +1.4%.
The latest global compilation of COVID-19 data is here. The global tally just keeps on rising, now at 78,264,000 and up +707,000 in one day. We are heading for 100 mln within 30 days. It is very grim in Russia, the UK, Eastern Europe, Brazil, Turkey and Indonesia. It does seem to be easing further in Europe, although not in the UK, Sweden, or Germany. Global deaths reported now exceed 1,722,000 and up +15,000 since this time yesterday as death rates spike everywhere. The UK variant strain is now spreading worldwide, although only small numbers of cases are being reported so far.
But the largest number of reported cases globally are still in the US, which rose +209,000 overnight for their tally to reach 18,707,000. The US remains the global epicenter of the virus. The number of active cases is still rising and now at 7,426,000 and that level is up +64,000 in one day, so many more new cases more than recoveries. Their death total is up +4000 to 331,000. The US now has a COVID death rate of 998/mln and approaching the disastrous UK level (1015).
In Australia, their Sydney-based community resurgence seems to be stretching out a bit. There have now been 28,238 COVID-19 cases reported, and that is +19 more cases overnight. Parts of Sydney remain in lockdown. Other states have closed their borders. Now 146 of their cases are 'active' (+7). Their fast reaction has yet to be shown to be effective and the impacts will linger. Reported deaths are unchanged at this stage at 908.
The UST 10yr yield will start today a lot firmer at just under 0.96%, a +4 bps rise. Their 2-10 rate curve is steeper at +84 bps, their 1-5 curve is also up to +29 bps, while their 3m-10 year curve is also steeper at +89 bps. The Australian Govt 10 year yield is up +3 bps at 0.98%. The China Govt 10 year yield is down another -2 bps at 3.27%, while the New Zealand Govt 10 year yield is down almost -2 bps at just over 0.95%.
The price of gold is up +US$10 today recovering some of yesterday's fall to be now at US$1874/oz. Silver is up too.
Oil prices have risen +US$1.50/bbl and are now just over US$48.50/bbl in the US, while the international price is up to just on US$51.50/bbl.
And the Kiwi dollar is back up to 71.0 USc and making back all of yesterday's ½c drop. Against the Australian dollar we are holding firm at 93.6 AUc. Against the euro we are up almost +½c to 58.2 euro cents. That means our TWI-5 is now at 72.7.
The bitcoin price is settled at its new very high level and is now at US$23,478, a +0.4% rise from this time yesterday. The bitcoin rate is charted in the exchange rate set below.
The easiest place to stay up with event risk today is by following our Economic Calendar here ».