World factories ended 2020 expanding; China focuses on food security - again; Aussie house prices up, except for high-density housing; UST 10yr at 0.91%; oil down and gold jumps; NZ$1 = 71.7 USc; TWI-5 = 73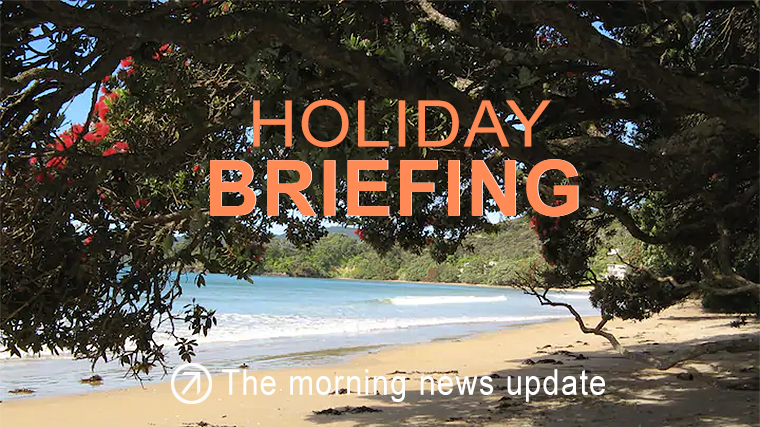 Here's our summary of key economic events over the New Year holiday break that affect New Zealand, with news the world's factories ended 2020 on "a high" although the standard for that level is very much diminished these days.
But first, US construction spending came in +3.8% higher in November than for the same month a year ago, about as expected, but lower than the October gain.
Also making small gains are the December factory PMIs which have been released for many countries. The US expanded at a very solid clip (57.1) while Canada (57.9) did so as well. But neither posted optimistic new order rates.
Japan didn't contract in December (50.0) and a notable achievement for them, while Taiwan is positively booming (59.4)
Singapore is another that is marking time while China is still managing a minor expansion, both in their official survey and the unofficial one. New order levels in China are a strong point for them.
The EU made a minor improvement in their factory expansion, although not by as much as was expected. However, the expansions in Germany (58.3) and the Netherlands (58.2) were notably strong at the end of 2020.
In Australia, output and new orders growth continued to accelerate, and their factory PMI is close to three year highs (55.7).
Globally, factories experienced rises in output, new orders and new export business at the end of 2020 and while the expansion is modest (53.8) it is close to decade highs. It is also evidence that we now have very modest expectations of factory activity levels even in a situation where we are rebounding from a pandemic. All eyes will now be on how we handle the new pandemic wave washing over the world's economy in 2021.
In China, they are reinforcing their concerns about food security, but what they are saying in 2021 isn't that much different to what the have said on many previous occasions. It is an issue that keeps policymakers awake in Beijing these days.
In Australia, their housing market finished the year on a strong footing with CoreLogic's national home value index rising a further +1.0% in December; the third consecutive month-on month rise following a -2.1% drop in dwelling values between April and September. Australian home values finished the year +3% higher with regional housing values rising by almost +7%, a rate of capital gain that was more than three times higher than the combined capitals, where home values were up only +2% over the year. CoreLogic makes the point higher density housing has generally underperformed throughout 2020, and even in the late upswing. But that is not stopping some 'experts' saying 2021 overall rises in housing prices could top +10%.
And hundreds of thousands of Australians face a pay cut of up to $100 per week from today as the employee wage subsidy JobKeeper is wound back.
The new year start to equity markets has been very variable. The S&P500 is down -2.2% in early afternoon trade on Wall Street today. Overnight however European markets were up about +0.5%, although Frankfurt didn't manage much gain (+0.1%) while London did (+1.7%). Yesterday, Shanghai posted a +0.9% gain, as did Hong Kong, but the very large Tokyo market went the other way with a -0.7% fall. The NZX was closed yesterday of course, but the ASX traded and the ASX200 posted a +1.5% gain.
The latest global compilation of COVID-19 data is here. The global tally just keeps on rising, now at 85,328,000 and up +489,000 overnight. We are heading for 100 mln well before the end of January mainly because the UK variant is taking off worldwide now. And many countries are getting a surge from New Year's celebrations where social distancing was abandoned. It is still very grim in Russia (+23,000 overnight), the UK (+59,000), South Africa (+30,000) and Indonesia (+23,000). It does seem to be easing in Europe, although not in the UK or Sweden (+9000 overnight). Global deaths reported now exceed 1,847,000 and surging +7,000 in a day as death rates rise everywhere.
Japan is about to announce a month-long shutdown in Tokyo and other key areas to try and get on top of its pandemic resurgence. And the UK may be about to do the same.
But the largest number of reported cases globally is still in the US, which rose +204,000 overnight for their tally to reach 21,131,000. The US remains the global epicenter of the virus. The number of active cases is still rising and now at 8,315,000 and that level is up +116,000 in a day, so many more new cases more than recoveries. Their death total is up to 360,000. The US now has a COVID death rate of 1085/mln, but the disastrous UK level (1108) is actually rising faster now.
In Australia, their Sydney-based community resurgence seems to be stretching out further with yet more hotspots. That takes their all-time cases reported to 28,504, and +21 more cases overnight. Now 279 of these cases are 'active' (+6). Reported deaths are unchanged at 909.
The UST 10yr yield will start today down by -1 bp at just over 0.91%. Their 2-10 rate curve is unchanged at +79 bps, their 1-5 curve is also unchanged at +25 bps, but their 3m-10 year curve is much flatter at +81 bps. The Australian Govt 10 year yield is down -3 bps at 0.94%. The China Govt 10 year yield is up +4 bps at 3.24%, while the New Zealand Govt 10 year yield is holding at just under 1.00%.
The price of gold is up strongly by +US$40 in New York to be now at US$1,938/oz.
Oil prices are softer today by about -US$1 at US$47.50/bbl in the US, while the international price is now just on at US$51/bbl. Ratings agency Fitch is pointing out this industry is in dire trouble and could account for one-third of all junk bond defaults in 2021.
And the Kiwi dollar has fallen back slightly again today, now at 71.7 USc. Against the Australian dollar we have recovered by more than +½c and we are now at 93.6 AUc. But against the euro we are weaker by -½c at 58.5 euro cents. The net effect is that our TWI-5 is little-changed at 73.
The bitcoin price has also slipped after hitting new all-time high levels, and is now at US$32,736 or -4.2% below the level at this time yesterday. The bitcoin rate is charted in the exchange rate set below.
The easiest place to stay up with event risk today is by following our Economic Calendar here ».